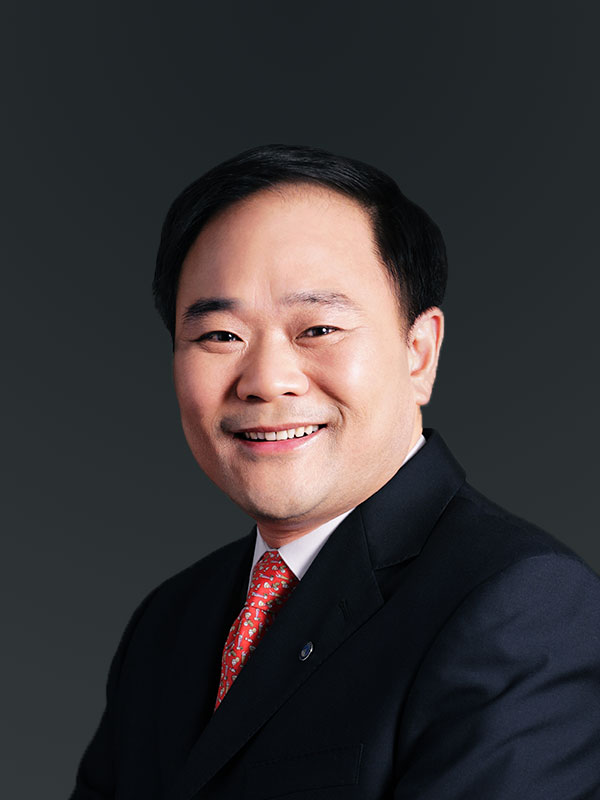 Pioneering sustainable mobility in an uncertain world
Dear colleagues and partners:
On behalf of Geely Holding Group's board of directors, I would like to wish a very happy new year to all those who have supported the Group's global development, especially our employees around the world, as well as our customers, suppliers, partners and shareholders.
After 36 years of business development, Geely Holding Group is successfully transforming from being a traditional automotive manufacturer into a diversified automotive investment group focused on clean technologies, automation, mobility services and digital connectivity.
The past year has been one of significant changes. All major global car makers have entered the EV sector, showcasing their strengths and beginning a new race for technologies. At the same time, Geely Holdings own portfolio of brands have grown resiliently, and made their mark in this new competitive environment. We have continued to strengthen our roots in electrification and intelligence, whilst accelerating technological innovation, and expanding ecological synergies.
We at Geely, have always championed the strategic autonomy and distinct brand identities of the companies and brands that we have brought together, whilst celebrating our strength in the Chinese market. Over the course of 2022, we have welcomed the initiatives announced at multilateral forums including COP27 in Egypt and COP15 in Canada and Kunming, to enhance sustainability and protect the environment for future generations. These are values that we will always promote and defend at Geely Holding as we develop a new generation of products and services.
Alongside our pro-sustainability agenda, Geely Holding will continue to promote technological transformation and execute on its ambitious growth strategy.  Despite the complex challenges that face the industries and markets that the Group operates in, we remain committed to our global vision; we create value through developing existing brands, creating and investing in new brands and building global brand partnerships to unlock technology sharing on a global scale.
We have been on this journey for the past 12 years. In that period, Geely Holding Group has expanded internationally through strategic acquisitions and long-term equity investments. We are the lead shareholder in Volvo Cars, in PROTON in Malaysia, Lotus and LEVC in the UK and are a long-term industrial investor in Aston Martin, Mercedes-Benz, Daimler Truck and AB Volvo. Our relationship to brands within the Group is rooted in a principle of delegating strategic autonomy to each brand, supported with investment and technology, whilst encouraging partnerships and synergies to create new competitive advantages and more value for our stakeholders.
In recent years, Geely Holding Group has diversified from its core investment focus on the automotive industry to build a strong presence in e-mobility services, ride-hailing, digital communications, satellites, aerospace and now telephony.
In all these areas, we are committed to leveraging our group wide technological expertise and brand portfolio to deliver value creation and exceed customer expectations.  The future of mobility will be three dimensional in nature and increasingly autonomous, which is why we are moving to support and incubate core technologies in powertrains, sustainable green fuels, autonomous drive, vehicle intelligence, batteries, vehicle chips, operating systems, and satellite technologies that will benefit our collective group. We are fully invested in green mobility on the road, railways, and in the sky including new aerial mobility solutions.
The past year has also seen the Group agree on framework terms to partner with Renault Group of France to co-create a powertrain technology company that will focus on leading hybrid technology solutions that will be utilized by both Renault and Geely Holding portfolio brands, and eventually – external parties. In addition, the Group has signed an agreement to license its electric vehicle technologies and support the development of an electric vehicle industry in Poland through national EV brand ElectroMobility Poland (EMP). This demonstrates the Group's ambition and ability to support innovation on a global basis.
In the year ahead, we will continue to invest in the technological development of sustainable vehicles, construction of green factories and production lines, and raising of awareness for environmental protection. These efforts are part of our goal to become a sustainable leader in China's automotive industry, symbolized by our Smart Geely 2025 strategy at Geely Auto Group which supports ongoing electrification and sustainable mobility for all.
We are doing this against the backdrop of high energy prices and increased commitments by governments to decarbonize their economies. This ambitious goal to decarbonizing whole economies and our industry represents an opportunity for our Group.
We continue to be ahead of the curve with our unity to explore pure electric and electrified product portfolios. With an eye to our commitment to carbon neutrality by 2045 across our entire value chain, we must continue to innovate new sustainable technologies.
I want to thank everyone for their efforts in the past year in helping us accelerate our transition to low and zero-emission technologies.
In 2022, we also expanded cross Group synergies with new battery systems. These included our battery swapping technology for commercial vehicles that can be done fully automatically in just minutes whilst passenger vehicle cars has been reduced to less than a minute – redefining convenience.
In 2023, there is more work to do. The seeds for the future have been sown, but they still require nurturing. We are committed to playing a proactive and vigilant role in responding to changes within the industry, in improving our green credentials, and in strengthening our core competitiveness through innovating, ecology building, collaborating, and strong corporate governance.
Innovation has always been the driver of societal development. Electrification is just the prelude to the global automotive revolution: the next round of competition has already arrived and it's centered around intelligence. In the field of electrification, Geely Holding has already laid the foundation for its success. In the field of intelligence, the keys to success lies in increasing investment in science and technology, accelerating the accumulation of data, making new breakthroughs in AI, developing core technologies, and integrating intelligence into online and offline applications.
It's no secret that our industry is facing acute challenges to supply chain stability. At Geely Holding, we have positioned ourselves to be resilient against these challenges wherever possible. As a global holding company, we already have the advantageous ability to draw on synergies between our brands which operate across different continents which ultimately bolsters our access to shared industry knowledge and resources.
Geely Holding recently joined the Drive Sustainability Project, which provides Geely with direct access to other leading automotive players to share and strategise about the industry approach to the sustainable development of its supply chain.
In the New Year, we must continue to stay committed to putting the user at the center of everything we do whilst improving user experience, sustainability and providing good customer service. Customer satisfaction should always be our ultimate goal.
We must continue to be confident and ambitious, champion collaboration and drive the industries that we operate in forward.
And finally – I wish you all success in 2023.

Eric Li (Li Shufu), Chairman of Geely Holding Group.
Geely Holding Group Chairman Eric Li (Li Shufu) 2022 New Year Message, published 30th December 2022.