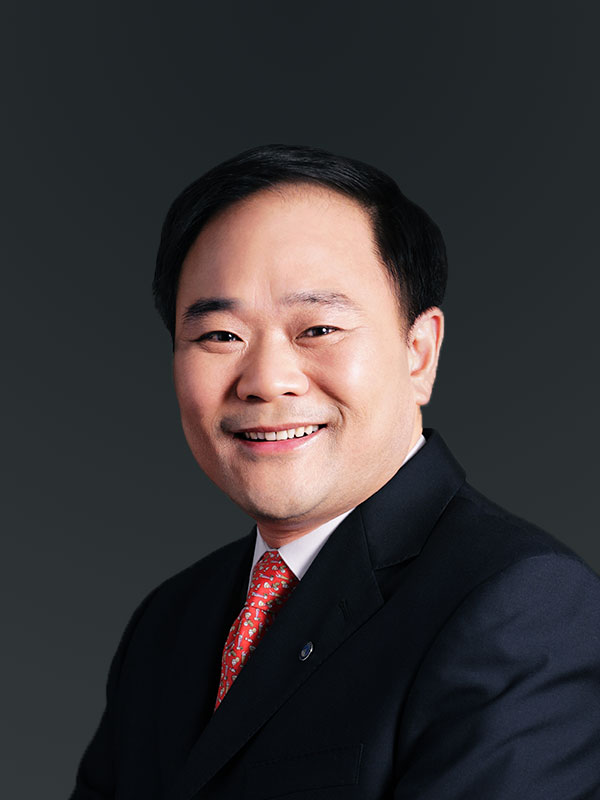 Preparing for an Era of Change

In China, there is a saying that the new pushes away the old, and life is renewed. Geely Holding Group, which will celebrate its 35th year in business in late 2021, will enter the new year in a spirit of renewal following the global healthcare crises of 2020.
On behalf of Geely Holding Group's Board of Directors, I would like to wish you a happy and prosperous New Year. I also want to thank our colleagues, our partners, customers and friends for your continued support during this difficult time.
Faced with the challenges of 2020, our over-riding priority has been the health and well-being of our colleagues and the wider communities in which we operate. In parallel, the extraordinary disruption of the past year has cemented our industry's need to rethink its approach to new technologies, new models and new business models amid rapidly changing environments.
As traditional ways of doing business were impacted across the world by production stoppages, supply-chain uncertainty and volatile consumer demand, we also witnessed growing support for technologies that would make road transport cleaner, smarter and more connected. Geely Holding and its portfolio companies must take the lead in this revolution.
We will be at the forefront of efforts to embrace electrification, to cut emissions and to utilize next-generation technologies such as 5G, big data, Internet of Things and Artificial Intelligence. Our brand, products and services will be increasingly connected, automated, shared and electrified.
Our intensifying efforts in this area reflect the over-arching mission of Geely Holding Group, which is to become a global mobility technology enterprise that strategically synergizes within its operations, drives change in the industry and creates value for end-users and society.
In 2020, we made significant progress towards this mission across brands including Geely Auto, Volvo Cars, Polestar, Lynk & Co, Lotus, Proton Cars and LEVC among others. We have reformed our group's governance structure to enhance global resource allocation and to coordinate various business units under the group while prioritizing Geely Holding's technological transformation and sustainable development.
We also continued to prioritize breakthrough R&D, symbolized by the unveiling the world's first open-source electric vehicle architecture, created by a global team at Geely. This Sustainable Experience Architecture (SEA) shows our willingness to break down barriers to achieve cross-group collaboration and to also work with other companies in pursuit of zero emissions as our collective product portfolios become increasingly electrified.
SEA also symbolizes another defining characteristic of Geely: proudly Chinese but global. We will harness the international expertise of our worldwide network while deepening our position in the Chinese market. We will increase our market share in the core markets of China, in Europe and the USA whilst expanding our investment in Southeast Asia. We will also accelerate our transformation, intensify investment in R&D, and become a technology leader.
We at Geely Holding Group are fully committed to making strategic business decisions that reflect the interests of our portfolio of brands, enabling them to seize new opportunities in 2021. This will include the planned listing of the Geely Auto on the Shanghai Sci-tech board.
Geely Auto and Volvo Cars will continue to explore areas for cooperation and how best to deliver long-term shareholder value. Among initiatives across the group, Volvo Cars has separated out its internal combustion engine company; Lotus is preparing for a global revitalization of its iconic brand name; and Lynk & Co has begun simultaneously entering into the European market while actively testing its future flagship ZERO EV, which shows how quickly Geely Auto Group's Research and Development can bring products to market. Polestar has begun the rollout of its mass-market product, the Polestar 2, to global markets where it has received critical acclaim from media and users alike in difficult conditions. The London EV Company is entering into new segments to rapidly react to changing market environments and Proton Cars is undergoing a total transformation in its home market of Malaysia whilst exploring new export markets. Our joint venture with Daimler on the smart brand is well underway with an exciting year of development ahead.
Alongside such corporate and product developments, we have continued to roll-out new mobility services. Our Caocao Mobility ride-hailing service is now operating in 57 cities across China and ranked first in market share among B2C services, and has also begun successful operations in Paris. StarRides, a premium ride-hailing joint venture with Daimler completed its first full year of operation with service in six cities, becoming the leading player in high-end mobility services. Qianjiang Motor products have achieved a new high in market share in the motorbike market, working with major global partners to deliver exciting new products.
Our expansion in new mobility services serving consumers was complemented by a focus on commercial vehicles for business customers who demand electric heavy trucks, vans, pick-ups and hydrogen fuel cell buses from Geely. Geely's hydrogen fuel buses have been put into commercial operation and will serve the 2022 Winter Olympics and 2022 Asian Games.
In all these areas of innovation, Geely Holding will not succeed on its own. We must collaborate with centres of expertise and support the next generation of industry pioneers. This is why education and skills are core priorities.
By educating and nurturing the business and engineering leaders of the future, we will build on the progress achieved in recent years and ensure that we can address challenges of the kind seen in 2020.
As part of this effort, the Geely Talent Development Group was formed in 2020 to operate non-profit schools and form a collaborative bridge between enterprise and education. Geely University responded to China's call to invest in education outside of the country's capital and collaborated with Peking University to relocate Geely University to Chengdu in support of China's southwestern regions talent development programs. Among our education programs, Sanya University's undergraduate student admissions have increased 50% and with it the school's competitiveness. Xiangtan Institute of Technology was successfully established, opening new opportunities for growth in the region. And Nanning Institute of Digital Science and Technology was established with plans to make inroads into the ASEAN region.
Our efforts in education are just one part of our wider corporate social responsibility. This year, for example, Geely Holding Group partnered with the Li Shufu Charity Foundation, to continue promoting the Geely "Timely Rain" project, targeted poverty alleviation project. Over the past five years, Geely has invested more than 680 million RMB (104 million USD) to help impoverished families across ten 10 provinces and 20 regions throughout China. More than 30,000 households were lifted out of poverty with our assistance. Geely Holding Group also set up a special 200 million RMB (30 million USD) fund specifically to help fight the covid-19 pandemic and will continue to support recovery efforts both in China and globally.
If recovery has been the clear priority of 2020, then renewal should be the watchword of 2021. By continually renewing our approach to business and to address challenges, we can seize exciting new opportunities. These will include Geely's "three-dimensional mobility ecosystem", which aims to cover mobility on rails, on the road, and in the sky. One example of this is our satellite project which will not only provide critical infrastructure support for Geely's future travel ecosystem but will also support future mobility including intelligent and autonomous drive, smart manufacturing, drone mobility, and urban management.
This is one example, among many, in which we are looking forward to the new year with hope and a shared spirit of renewal.
It will be a year in which Geely Holding shows its willingness to enter into new partnerships globally to transform and improve the global mobility technology industry, to strive for high-quality development and forge ahead into a brighter future.
I look forward to working with each of you on that effort. Once again, I sincerely wish everyone a happy and healthy new year.
Best Regards,

Eric Li (Li Shufu), Chairman of Geely Holding Group.
Geely Holding Group Chairman Eric Li (Li Shufu) 2021 New Year Message, published 30th December 2020.