Geely Business Travel Introduction
Zhejiang Geely Business Travel Service Co. Ltd. is a strategically invested travel management agency under Geely Holding Group. The company provides convention and exhibition planning services as well as comprehensive corporate travel solutions for medium and large enterprises. Since its establishment in June 2010, it has always upheld it's motto of "exceeding the customers expectations" and is committed to satisfying the diversified needs of its customers with technological innovation and high quality service. Geely Business Travel Service has brought Geely's culture of professionalism, excellence, and being user-centric to the travel industry.
In 2018, Geely Business Travel developed an independent travel management system improving its capabilities in the business travel segment. Geely Business Travel uses scientific and technological innovation to drive cost reductions and offer users a better travel experience.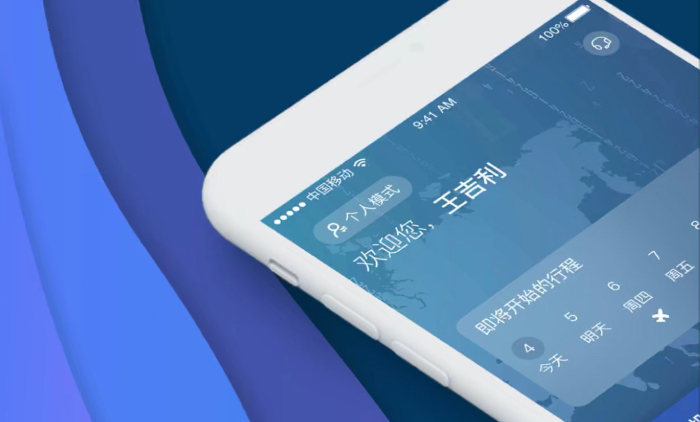 How Geely Business Travel helps SME achieve digitalization
Business travel is often the second largest costs for an enterprise after labor. Controlling travel costs directly affects business operations and profitability. For a long time, due to frequent changes in airfare, hotel prices, and opaque data, companies often paid more than they should. Small companies face an even bigger issues in managing travel costs.
To promote the digital transformation of enterprises, Geely Business Travel does more than provide enterprises with an online platform for viewing ticket and hotel prices.
The biggest difference between Geely Business Travel and traditional travel agencies is that Geely Business Travel comes from an enterprise background with experience helping sort out business process issues, assisting in setting travel management rules, and preventing abuse of enterprise travel policies. Only by truly understanding the needs of a company can we effectively determine what kind of travel management plan is required. In fact, Geely Business Management has been praised by many companies and suppliers for its dedicated service.
Enterprise travel management is an complicated process. From setting travel rules to approval process, forming strategies and managing suppliers, Geely Business Travel provides enterprises with a comprehensive, one-stop travel solutions.
During the recent epidemic, Geely Business Travel concentrated on improving its technological potential and integrated its platform directly to the reservation systems of major hotel groups. For some individually operated hotels, Geely also helped them integrate into Geely's platform and transform digitally. Room status and prices are directly accessible to employees of companies using Geely Business Travel platform and users can directly book rooms through the platform.
Customizable travel standard and costs centers
Facing high-frequency or complex travel scenarios, Geely Business Travels uses its technology to provide customers with scenario-based service. After fully understanding the customer's needs, Geely Business Travel can set up tiered travel standard options and multiple cost centers. This can improve the efficiency of the business travel approval process, reducing the need for repeated or offline approval for complex travel arrangements.
Supports individual staff payments
Geely Business Travel allows employees to pay the difference in room and travel expenses that exceed enterprise set price limits. Through this feature, employees can choose more convenient flights and higher standard rooms by paying the difference themselves. The additional payment will be directly billed to the individual employee. Corporate approval process remains the same and direct payment from corporate travel budget can still be access. The feature greatly improves employee travel options and satisfaction while meeting corporate cost management and control standards.
Personalized service team
When requiring high-frequency business travel for special projects or events, Geely Business Travel offer clients a dedicated customer support team to deal with various emergencies during the travel process including but not limited to flight delays, cancellations, loss of room reservation, luggage, overweight luggage, robbery, etc. When faced with an emergency, Geely Business Travel will act as a centralized contact point for mobilizing various resources and provide employees with alternative solutions as soon as possible
Through the independent R&D of its travel management system, Geely Business Travel has achieved true digitalization of travel management and integration of the entire business travel process (including trip application, approval, reservation, reimbursement, trip report, feedback, etc), helping companies optimize their travel management process, enhancing employee experience, and reducing costs.
Geely Business Travel replaces many roles in an enterprise
Corporate Management
Optimizing resources: direct supplier connection, key customer price agreements, and localized sourcing to ensure price advantage.
Optimizing management and control: Supports multi-scenario travel, management and control of employee travel, potential cost savings over 30%
Optimizing approval process: Supports multi-scenarios approval process including multi-conditional approval, multi-level approval, agency approval, compliance records, etc to achieve comprehensive approval management.
Optimizing financials: Provides end-to-end electronic ticket management to facilitate corporate financial management.
Optimizing data analysis: Provides comprehensive travel data analysis, instantly clarifying corporate expenses, and helping facilitate future policy optimization.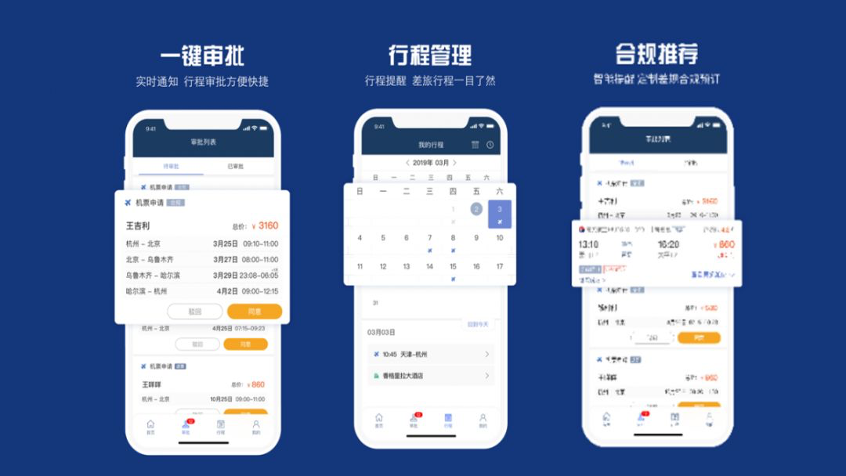 For corporate finance
Provides enterprise OA system, financial automation solutions, and monthly payment options helping reduces financial pressure.
Customized online reports, real-time data query, and trip review allows enterprises to easily understand usage.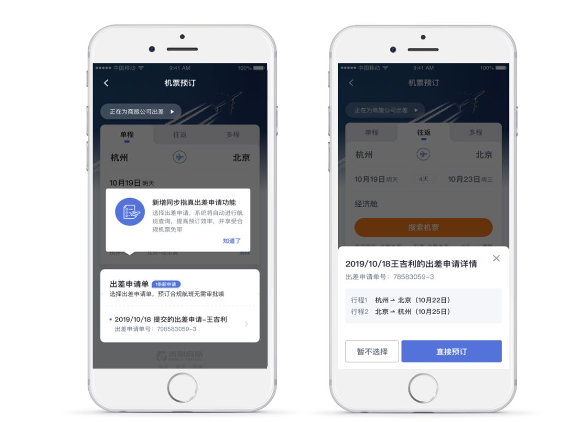 For employees
Full support for booking air tickets, hotels, cars, and train tickets. Itinerary management is easy, reimbursement made more convenient, and ability to improve quality of business travel experiences.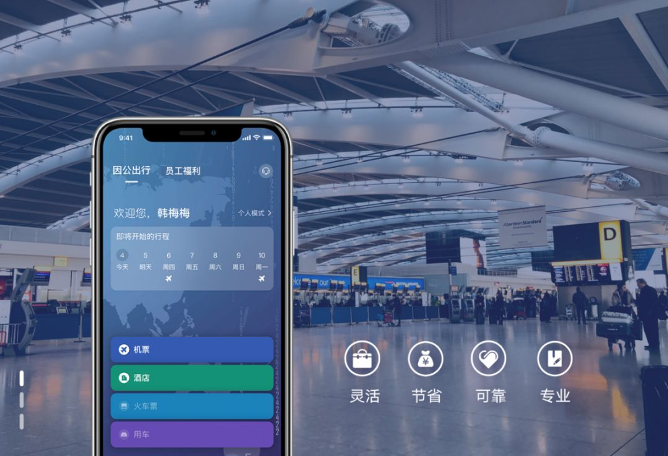 OA Integration
The self-developed system by Geely Business Travel can be integrated with an enterprises OA system for personnel data, approval, and other functions. Comprehensive one-stop travel management and control can be achieved. Internal financial systems can also be integrated to facilitate payment and reimbursement.
Whole trip process management and internal system integration
Unified management and budget linkage allowing for visualization of enterprise travel
Supports personalized billing and online bill query
Business trip reports and feedback support
Based on different business travel scenarios of different enterprises, customized policies can be set including travel policies, approval policies, cost centers, etc. Support is also offered to cross-company and cross-project approval and payment processes.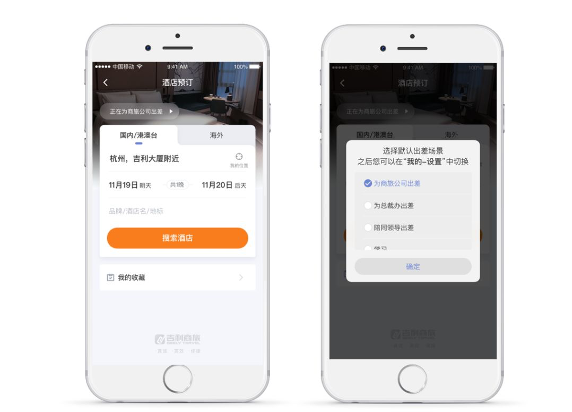 Split payments
For reservations exceeding set budgets, employees can pay the difference.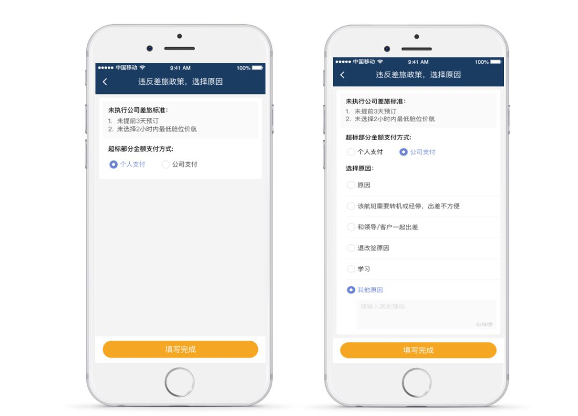 Seamless switching between business and private mode
Provide employees with personalized services, supports both business and personal usages on the same APP, improving employee satisfaction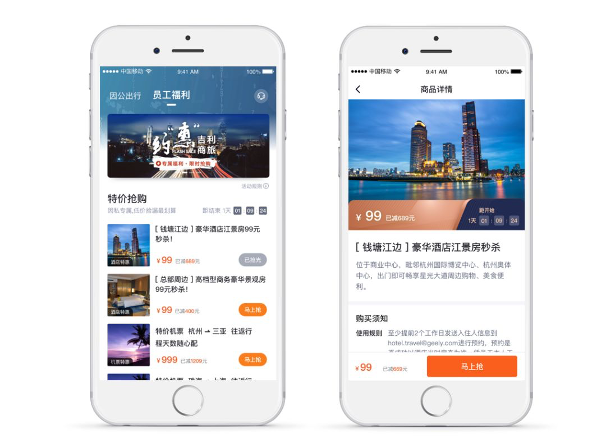 Detailed Reports
Multi-faceted and detailed reporting supports deep analysis by enterprises and helps enterprises formulate future travel policies.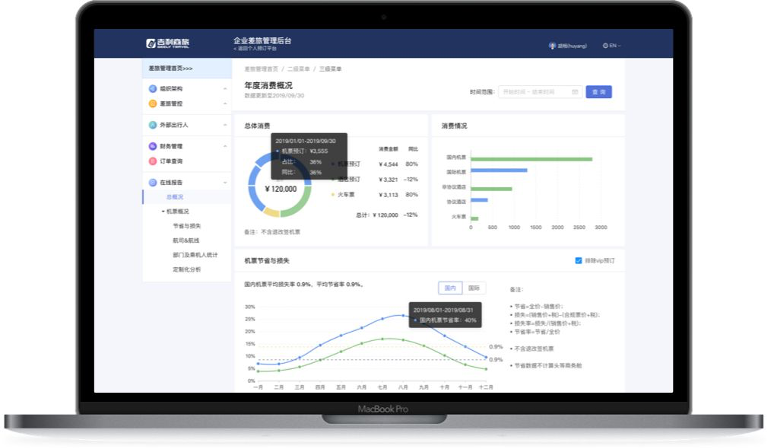 iOS use App store to search for "吉利商旅Pro" to download
Android use HiApp、Xiaomi Market to serach for "吉利商旅Pro" to download
iOS&Android can scan QR code to download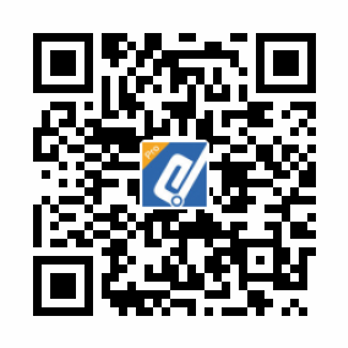 Login
Select accounts and password to login, enter account and password, click login to enter home page.
PC site :https://www.geelytravel.com