Green mobility service helping enterprises achieve smart sustainable travel
Established in 2015, Cao Cao Mobility is a strategically invested business under Geely Technology Group and is part of Geely's ongoing development of the "new energy mobility ecology." With the mission of making "every encounter satisfying," Cao Cao is bringing together world-class digital connectivity, Internet of Vehicles, autonomous driving, and new energy technologies into the field of shared mobility. The company is committed to becoming a one-stop mobility service leader offering safer, smarter, more personal services.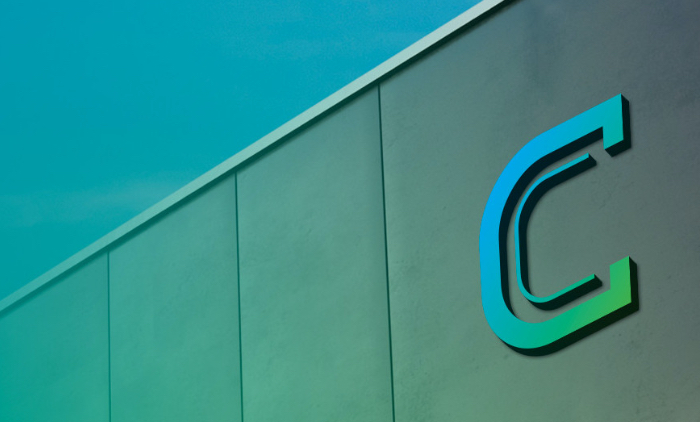 Free VIP Account for SMEs Nationwide
VIP accounts on the Cao Cao Mobilty platform is a service replacing the need for corporate vehicles. The cost-efficient service provides official green mobility services for government and corporate travel purposes, effectively reducing the cost of government or corporate travel and improving work efficiency by providing civil servants and businesses with clean, sustainable, cost-efficient mobility solutions. By solving corporate and official travel management issues, the service helps governments and enterprises create more value.
Since offering the service in April 2016, VIP account service have been praised by many corporate clients for its "professional platform and quality service." Today, it serves over 35,000 enterprises and 7 million professionals, becoming a trusted choice for government and corporate travel.
Product Advantages
Four major "Green Business" advantages:
1. Digitally management of official travel and reduce enterprise costs. 
Clients can set usage rules to prevent misuse of the mobility service by staff. All travel data are viewable online, simplifying travel management and the reimbursement process while improving vehicle utilization rate.
2. Guaranteed fleet capacity and flexible fleet scheduling
Customizable multi-scenario, multi-vehicle mobility solution with service available in 57 cities across China. With two operating modes to choose from, either vehicle rental or ride hailing, Cao Cao achieves maximum coverage and flexibility to meet the needs of different enterprises. Intelligent fleet scheduling can help meet the needs of those who have specific fleet capacity requirements.
3. Safe and well-regulated operation, full coverage insurance
Before being able to operate, drivers must obtain a ride-hailing driver's license and ride-hailing vehicle transportation license in accordance to national regulations. All vehicles used are purchased with standard insurance as well as compulsory insurance, commercial insurance, third party liability insurance, as well as passenger insurance covering up to 1.32 million RMB per seat.
4.High-quality chauffeur service, customizable service plan
Using Geely Auto's new energy vehicle, the Emgrand EV, as the primary fleet model allows Cao Cao to provide passengers with a safe, comfortable, environmentally friendly ride experience. Drivers undergo a strict selection process and receive training on a regular basis to ensure they provide professional service. Enterprise clients are provided an exclusive corporate account manager to help customize them with a dedicated service plan created to suit the specific needs of the enterprise and act as a dedicated customer support channel.
Intelligent Fleet Management Platform
VIP accounts  provides enterprises with an intelligent fleet management platform, which can be flexibly configured to easily manage corporate travel. The user-friendly efficient design of the platform makes corporate travel management easy.
1.Transparency 
Details on the enterprise's travel expenses is transparently reported. Fees, service utilization, and balance is visible at a glance. Data is presented in a way to make it easy for enterprises to quickly understand. Trip itinerary data is also available and allows enterprises to view each driver and vehicle used in the past.

2. Customizable Policy Settings
Enterprises can manage and set usage rules by themselves, limiting the time, place, number of trips, cars, and other setting for users of the account. Employees who exceed the quota will be billed seperately. Setting usage policy can help prevent abuse of the account before it can occur.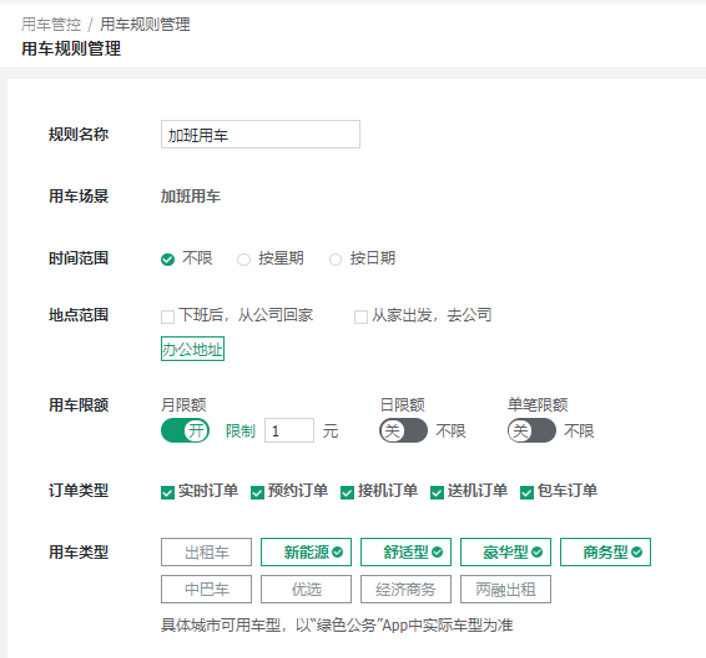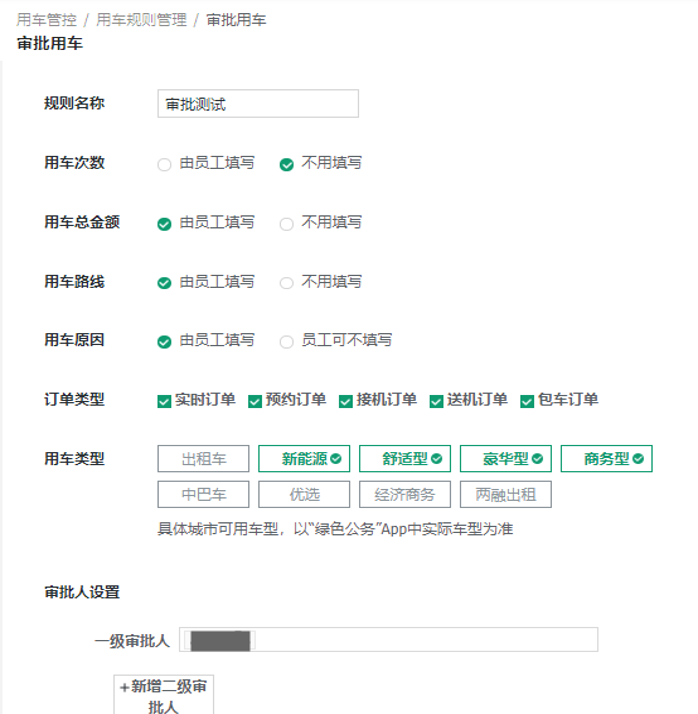 3. Integrated Invoicing
Enterprises may directly pay for employee vehicle usage, eliminating the need for employees to collect invoices and apply for reimbursement, simplifying the process and reducing need for time and resource consuming financial review.
Current Users
Today, over 35,000 companies with more than 7 million employees are using VIP accounts. Users come from a variety of industries including IT, banking, real estate, tourism, government, and education. Leading clients include: Alibaba, Tencent, ByteDance, Youzan, HikVision, Ping An, Everbright, China Merchant Bank, Bojue Photography, etc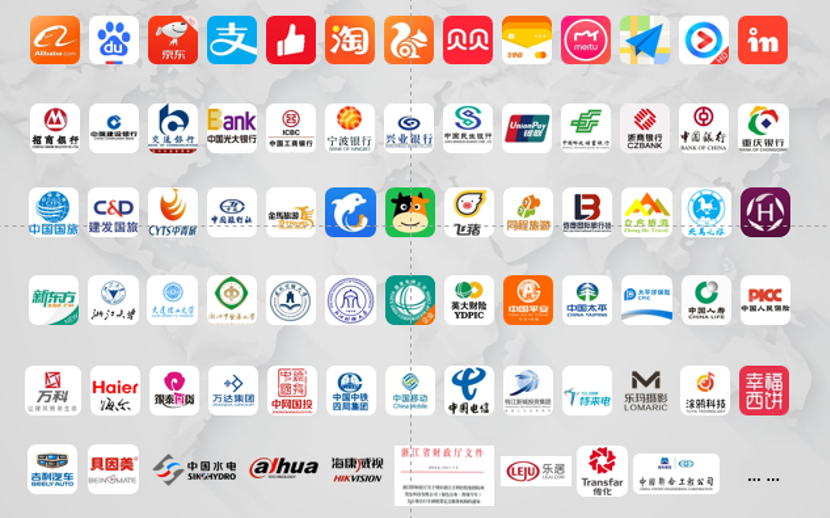 Satisfied Customer
Helping enterprises improve efficiency
Client: China Mobile Guangzhou Branch
In the past, the China Mobile Guangzhou Branch used traditional car rental vehicles. The available vehicles were often unable to satisfy company employee needs. Some employees still used other means of transportation and the subsequent reimbursement process was complicated and inefficient. It was quite a mess. Also rental vehicle were not utilized to their fullest with some months only driven a few kilometres resulting in unreasonably high costs for the company.
Since signing up for Cao Cao's VIP account, in addition to satisfying the need that rentals vehicles in the past couldn't, it also reduced the need for regularly renting vehicles. Employee traveling only need to place an order on Cao Cao's APP and a car would arrive. It saved the company nearly 400,000 RMB a month. At the same time, the fleet management platform ensured compliant use of vehicles. The admin was able to set different permissions for different employees creating a hierarchical travel management and approval system. Trip itinerary and vehicle utilization records were also transparently viewable online.
Fleet scheduling, guaranteed capacity
Client: Alibaba
Alibaba is headquartered in Xixi Park, Hangzhou, far away from the city center. With a large number of employees in Alibaba, it's not only difficult to catch a cab at night, but also difficult to ensure the safety of employees.
For Alibaba, Cao Cao's VIP account is directly integrated with Alibaba's independent ride hailing system. Alibaba employees on official business trips can hail Caocao vehicles through Alibaba's internal OA system and pay directly through the corporate account. Cao Cao Mobility ensures Alibaba has the fleet capacity to support its business. Cao Cao operation centre direct drivers to Xixi Park before peak hours to be available for usage by Alibaba employees. The average daily ridership by Alibaba employees exceed 10,000 rides. Cao Cao's big data AI calculates the number of cars needed and pick-up rate to ensure a sufficient number of vehicles are available to guarantee prompt quality service in hotspots during peak hours.
Free in-app promotional advertising for SME in China
Reaching customers in the Internet age requires a mix of both real-world and digital marketing. Enterprises who interact with consumers digitally often see a rise in real-world sales as well as increased ancillary sales. Helping enterprises attract more customers and gain better exposure of their products and services is the goal of the VIP marketing partnership service.
The marketing partnership service is a value-added marketing tool offered to VIP account holders, mainly to help clients attract customers, increase their brand exposure, and user retention rate. Enterprises can set advertisement targets, times, and offer promotional coupons. After the ad is released, the Cao Cao platform will broadcast it through various channels to reach users and send advertising efficiency data back to the client. Since the service went live, it has helped many clients in various industries such as real estate, insurance, automotive sales, tourism, and retail enhance their marketing strategy.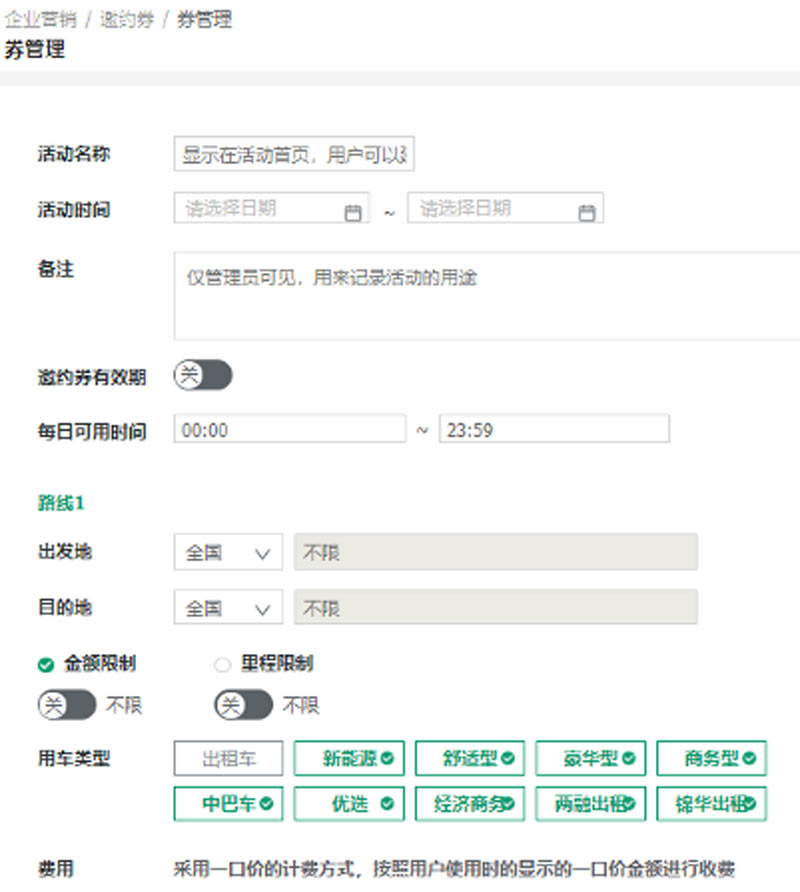 Marketing Partnership Advantages
1. Targeted Ads, Controllable Costs
Clients can configure ad targets, times, promotional coupon amounts, ad copywriting, etc and the system will automatically generate a link, issue coupons, target audiences, and manage costs.
2. Improved Customer Visitation Rate
The ad can also include free rides to the client's stores, increasing customer visitation rates, and potential sales.
3. Easy Ad Review
Clicks and coupon usage data are clearly reported as well as customer usage of free rides to stores. The clear presentation of ad data allows clients to easily calculate ad effect on sales.
Success Stories
Since the launch of the marketing partnership service in June 2018, it has served a total of 82 corporate clients, reaching an average utilization rate of promotional coupons of 24%, for a total fo 35,000+ customers.
The Reason You're Here
Client: InTime Mall
InTime Mall enhanced its membership program by providing free rides to the mall to members through the VIP Account Marketing Partnership Service. The promotion allowed InTime to attract customers to experience new products offerings at a low cost and improve the Mall's brand image.
InTime Mall sent targeted promotional ads to potential customers. The administrator set restriction on the promotional ads to target their member list. After clicking on the link, the customer would be able to hail a car to the mall with the fare reduced to 0. The feature allowed InTime to bridge their digital and real-world interaction with their members, improving user experience and allowing customers to reach the mall in a comfortable manner. During the Double 11 holiday in 2018, InTime used the advertising function to issue promotional rides to roughly 23,000 members of whom 10,000 used the coupon, resulting in a utilization rate of up to 44% and attracting over 20,000 customers to the mall.