Going electric is easier than you may think. Geely Auto owner Carolina shares her story of going electric with one of the brand's first electric vehicles, the Emgrand GSe.
Carolina Sanchez is an Automotive Engineer from Mexico who has been living in China for the past 5 years. A few years ago, she decided to make the switch to a BEV (Battery Electric Vehicle) and her first choice was Geely Auto. After living with her Emgrand GSe for a couple of years, we touched base to see how she felt about her decision to go electric.
Why did you decide to buy a Geely?
Firstly, I decided early that I wanted to go electric for my next car. Before we had a gasoline car but being in China I wanted to experience what it was like to have an electric car with the mature infrastructure here.
We saw plenty of different brands, but it was Geely who had a great price. Another thing is that they have joined forces with Volvo in much of their development, which gives me the confidence that they will have good quality standards as well as safety and performance.
Geely's showroom was really good, they have a very good customer experience and service. I am not fluent in Chinese, but I was able to communicate with the seller and experience the car the first day. Then, when we saw the price, we said "That's really great!"
How do feel after driving your Geely for a couple of years?
I am very happy with my decision to buy a Geely. For example, I am very happy with the user experience; the entertainment system is very easy to plug into your phone, and my apps are all in English.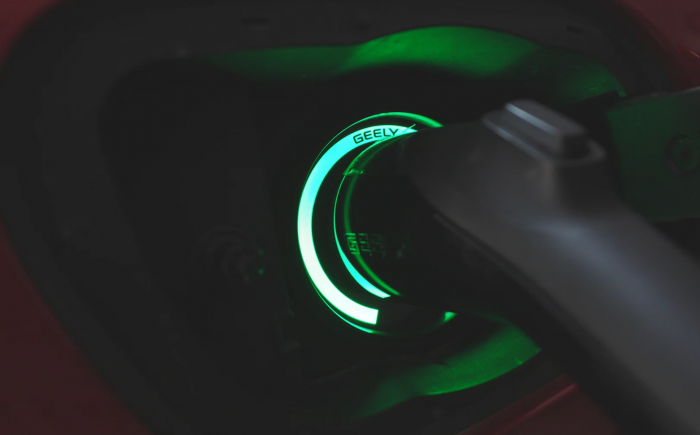 Also, I love the convenience of owning an electric car: on a hot day I can just get in the car and the air conditioner works fast to cool me down. Charging stations are very easy to find in China – in the malls, in your home (Geely installed one for us!), and in gas stations on long trips. In this way, I can go to the mall and, while I am buying some groceries, I can top up my car's battery so it is ready for the next trip.
The battery reading is very accurate, so I can plan where I want to go and how much battery I need to get there. I will arrive safely with my Geely. I am very satisfied with the performance and service and I still believe the price was really, really good value for what I received.
What does your family think of the car?
My husband is a big fan of Geely too: when we first went to look at the car, he liked the appearance very much. Also, when he is behind the wheel, he enjoys the driving experience and likes to use the sports mode whenever he drives around the city.
Having a car with a good safety rating was very important for me and my family, so knowing our Geely could meet our requirements put our minds at ease.
I am very happy with my Geely experience and look forward to seeing more Geely's all over the world!