Location: Inner Mongolia, Northern China
Conditions: Temperatures reach as low as 45-degrees Celsius; wind speed up to 2m/second; snowfall more than 55cm deep
Mission: Put Geely's newly developed 'Leishen Power' super-efficient hybrid powertrain system to the test
Talking is easy. Putting your technology to the test in some of the world's harshest conditions shows you have faith in it. That is why the Leishen Power team took its Leishen Hi-X edition of Geely Auto's flagship SUV, the Xingyue L, and headed to North China to see how it would perform in extreme temperatures.
Geely Auto announced Leishen Power in early November, describing it as "a new leading intelligent high-efficiency powertrain solutions provider". Put simply, it would develop tech capable of leading the industry in terms of efficiency, including hybrid powertrains, transmissions and engines, and new E-drive systems. As a proof of concept, Leishen Power took Geely Auto's newest and most premium flagship and updated it to create the Leishen Power Hi-X Edition. This edition uses the concept exterior of the Xingyue L, but it is what's happening inside that sets it apart.
To ensure the car was cold enough, it was left outside for 48 hours before testing began. The Hi-X Xingyue L is a hybrid model and using the battery, the vehicle starts without any problems. Using a PTC (Positive Temperature Coefficient) heater, commonly found on EVs (such as the Zeekr 001), water is pumped around key hardware to maintain the best temperature for the engine. PTC heaters also improve engine heat-up times by up to 30% when compared to traditional heating devices.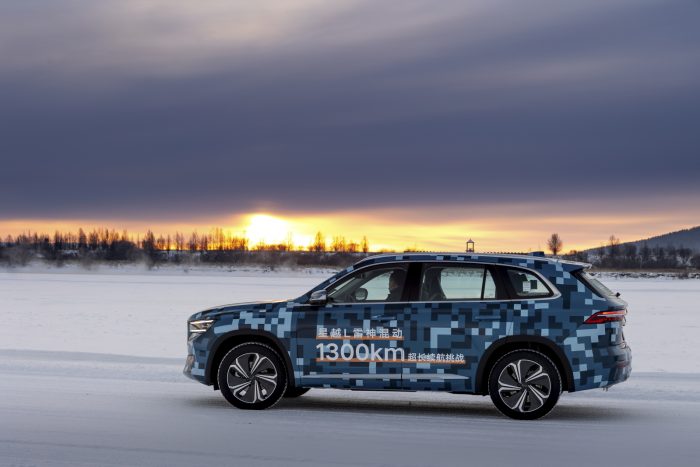 Just 5 minutes after powering on, the temperature increases by 19-degrees Celsius, allowing the car's hybrid systems to function at full performance capacity. Within the cabin too, temperatures rise from minus 30 to 10 degrees Celsius in under 10 minutes so passengers, as well as the car, can travel comfortably.
Leishen power goes further
The Leishen Power Hi-X edition of the Xingyue L has a hybrid powertrain that combines efficient and frugal use of a combustion engine with electric power. The result is a hybrid flagship SUV with the lowest fuel consumption among global car brands. It has a fuel-saving rate of over 40%, an NEDC fuel consumption as low as 3.6L per 100km, and is capable of going 1,300km on a single tank of fuel. In real-world tests, an economy as low as 3.9L/100km was recorded, while the car smashed range quotas to get a range of up to 1,426km.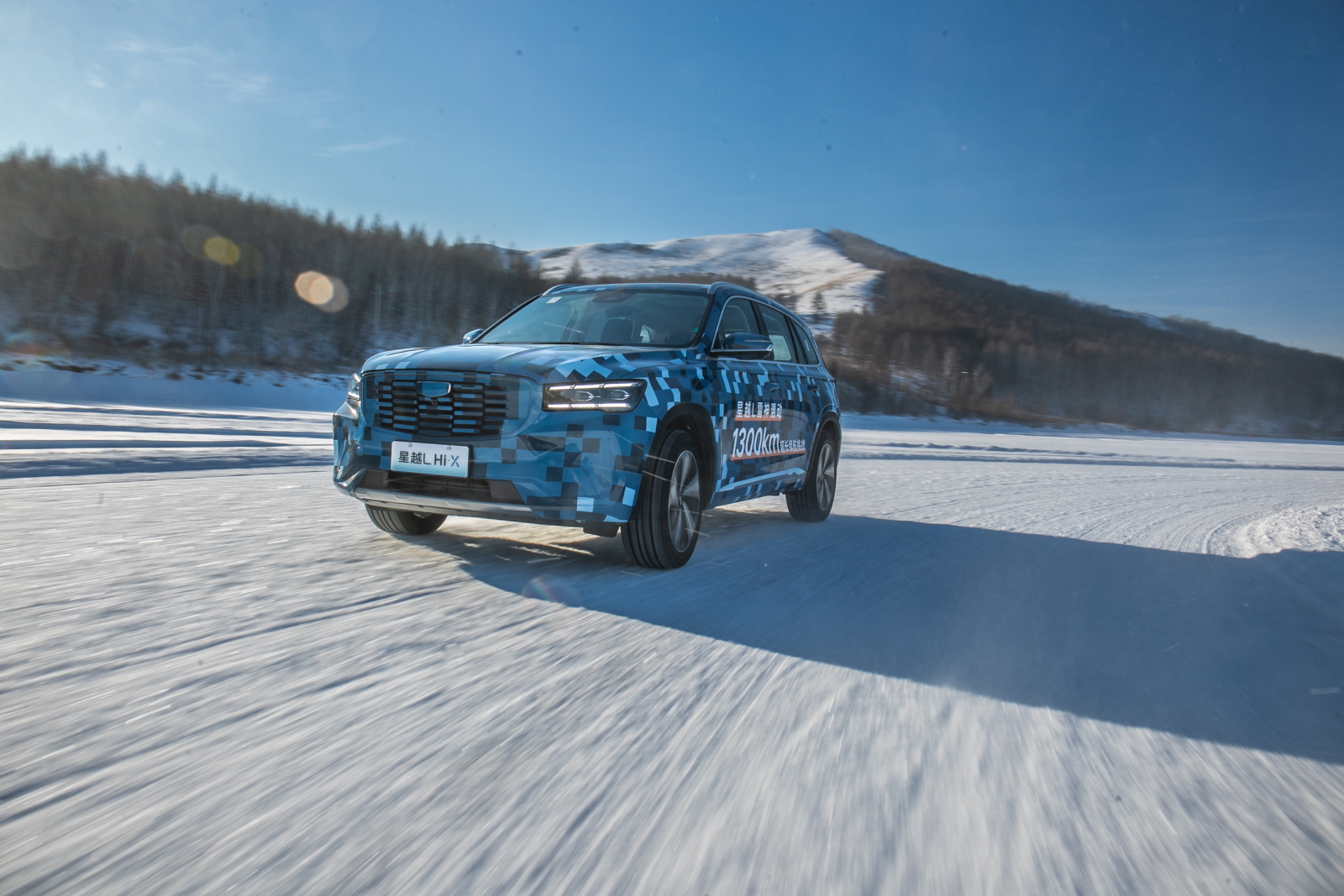 When plummeted into the extreme cold, the vehicle didn't pay much attention to its surroundings. The Xingyue L's 3-speed DHT (Dedicated Hybrid Transmission) Pro system, the first of its kind, combined with Leishen's DHE15 dedicated hybrid engine with a maximum thermal efficiency of 43.32%. This meant the cold allowed it to stand out from its peers even more, with efficiency increased in cold weather by up to 7%.
Despite all of these efficiency innovations, Leishen Power does not compromise when it comes to drivability. In fact, its 3-speed DHT Pro gearbox has been featured on the list of 10 best transmissions in China.  It is also capable of going from 0 to 100km/h in just 7.9 seconds.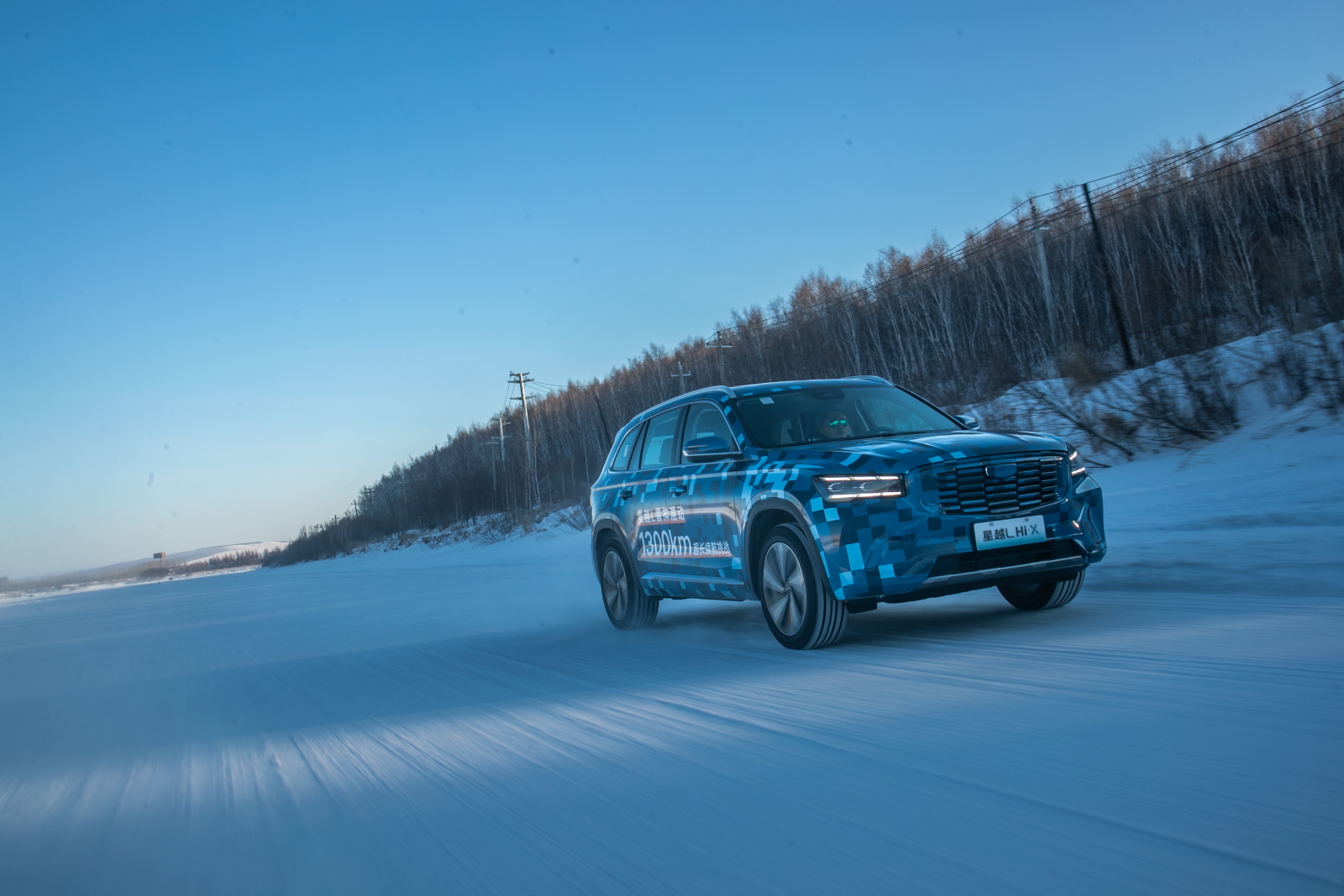 At low speeds (below 20km/h), the vehicle opts for full electric. Above this, a combination of both electric and ICE is favoured for maximum efficiency, but when a burst of speed is required from the car, it still has it in its arsenal: the Leishen Xingyue's can increase speed from 80 to 120km/h in around 30% less time than some of its industry hybrid counterparts. In addition, the car's FOTA (Firmware Over the Air) updates mean it is constantly adapting and evolving based on today's data to improve its abilities. Currently, the car's brain is capable of accommodating as many as 20 intelligent driving modes that cover economy, performance and rider comfort.
Geely's Auto's "Star" series, which include the CMA-based Xingyue (Tugella), Xingrui (Preface) and Xingyue L, currently sells more than 210,000 vehicles each year, accounting for 20% of the brand's total sales. The versatility of CMA as a world-class vehicle architecture has allowed for the development of Leishen Power's super-efficient hybrid powertrains. If the Hi-X edition of the Xingue L is anything to judge by, the "Star" series will act as a guiding star – a shining example for the industry to follow.