Part 1 of 2 articles on Colour, Material and Finish (CMF)
When discussing car design, sketches of red-coloured sports cars with scissored doors and black-tinted windscreen come to mind. But car design is so much more than just exterior design. Determining colour and texture of surface material is of equal importance. Geely Design China's Colour Material and Finish (CMF) Director, Elsa Zhang and Expert, Dana Popescu, take us on this enlightening and 'colourful' journey.
What does CMF do?
CMF oversees all that can be seen and touched in a car, covering both the exterior and interior. These include the car's exterior colour, as well as every single texture and surface material, like fabric and leather, that can be found inside the car. Since each element evokes an emotional connection to the user, CMF designers play a fundamental role in writing the story behind a consumer's journey.
Elsa explained it further via a simple analogy: "Shape designers sculpt a figure of a person, and then CMF designers take charge in putting on the make-up, clothes and hairstyle to give the figure a personality that reinforces its character. On rare occasions though, a strongly defined personality is expected from the get-go, where a certain colour or material might influence the design instead". She added that in an ideal scenario, all disciplines get to innovatively work together on the same depth, and in a cohesive way.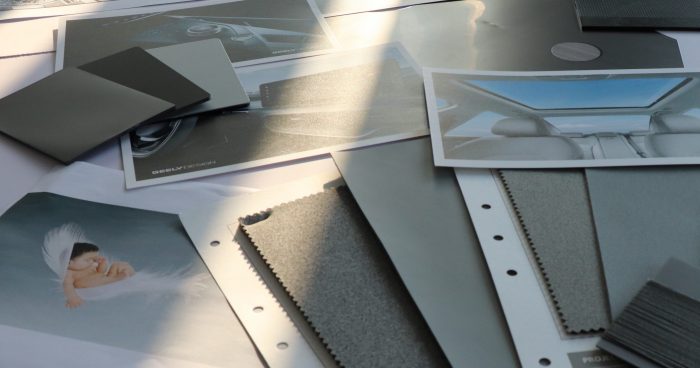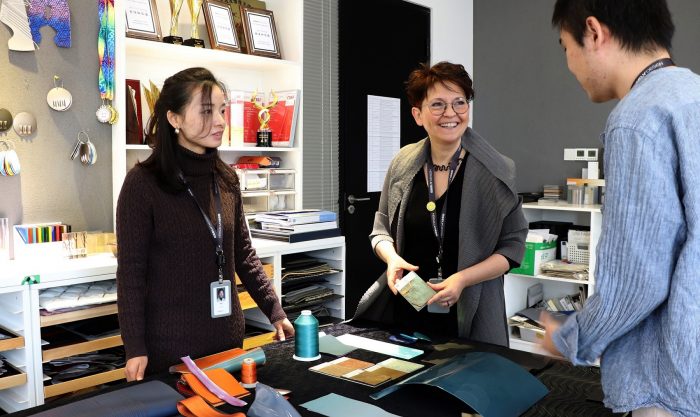 Picking the right colour
When choosing colours, a deep understanding of the brand is required first and foremost, followed by characteristics of the particular model as defined by the product and marketing teams – for example, is it a big SUV or a coupe? Is it business-oriented or family oriented? What age group is it aimed at?
CMF designers would then apply their knowledge of colours to the task based on what each colour stands for psychologically or culturally, while also considering current market trends. For example, with the ongoing pandemic, anxiety is at an all-time high, so more soothing tones might be preferred over something flashy or neutral.
The car's volume and proportion also matter here. Cars with a more squarish or boxy shape, like the Geely ICON, will fit better with solid colours or effects that are opaque. On the other hand, cars with a more sensual volume, like the Xing Yue, might benefit from colours that accentuate its lines and features, which can be further complimented by technical effects like metallic or sparkle.
Defining customer profile
Colour choices do not usually signify someone's personality – but is something fairly subjective that can't be generalised. For instance, black is usually chosen for business purposes while silver is to guarantee a good value on the second-hand market. In either case, personal preference that might reflect one's character is most likely being sacrificed to fulfil other motives.
However, colours that are bright and trendy are often chosen by customers who are highly confident, who don't care about status symbols but simply want to express themselves and make a personality statement through their colour choices. They also stand to attract attention, which can benefit the carmaker too through strong word of mouth.
A unique and interesting trivia about the Chinese market is that there is a huge young customer base that wants their cars to be fresh and distinct from previous generations. For the CMF team at Geely Design, this means they get to be more creative than their counterparts in more matured automotive markets, which is an exciting challenge for any designer looking to push their limits.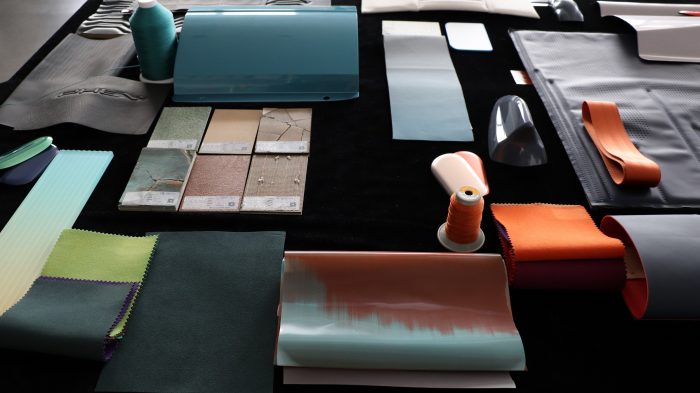 Creating new colours
To maintain efficiency of cost, not all chosen colours are freshly created; most carmakers will re-use their popular colours for several years, such as black, white, silver, grey and champagne. The factory where the cars will be produced also determines the selection, favouring colours that have been used there before – this makes it easier to integrate new models when it comes to production.
Apart from the usual suspects, one or two unique colours will additionally be developed for new models – anything from a special shade of blue to bright orange. These are uniquely created by the CMF designers, influenced by current fashion trends as well as the social tendencies and preference of the targeted customer base.
On what is currently new and trendy, Dana said that that almost all colours are already available in the market, but its effects can be new: "Once, having a metallic finish was a popular choice but right now, having a rainbow or iridescent effect is the 'in thing'." On colours, she's observed that shades of green have been growing in popularity, as has purple – colours which were previously very rare, mostly reserved for customised or sports models.
In terms of sales, classic colours are still dominant and are staple to the launch of every new model. The ultimate aim when comes to new colour creation is to always to create something outstanding that would not only generate a lot of buzz but is also able to drive sales upwards. The CMF team achieved this equilibrium with the Special Edition of the Xing Yue L, which was a hit in Bronze Green.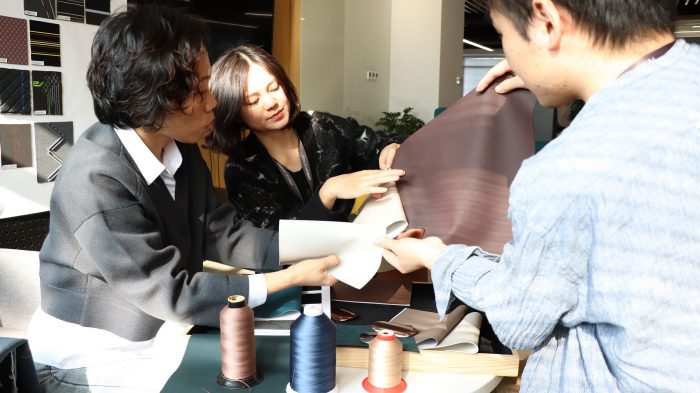 The final selection
After CMF pre-select the colours, several recommendations are presented to product and marketing. Then will then apply their deeper knowledge on the market and customers to make a more informed and final decision, selecting an average of five to six colours for a given model. For the CMF team, it matters not which colours are chosen in the end, since it's all based on their proposal and hard work. What matters is that they are the ones that breathe life into car, giving each model a set of distinct personalities through their choice of colours.