At Geely, we love celebrating birthdays and on 26 June of this year, our partnership with PROTON turned four. So how has the Malaysian tiger fared in the past 12 months?
Let's face it – 2020 was a horrible year: lockdowns, curfews and restricted movements caused many businesses to temporarily shut down their operations, some even permanently. Unless you were making face masks or rubber gloves, you would be lucky to have experienced growth last year.
But that's exactly what happened to PROTON in 2020; in its fourth year with Geely, the Malaysian carmaker recorded 8.8% of growth and captured 4.4% more market share when compared to 2019.
Going into 2021, Malaysians (like much of the world) have still been dealing with the pandemic. In fact, PROTON is celebrating its fourth-year anniversary with Geely under a lockdown – factories and sales centres are closed at the moment. However, before the new lockdown, they reported three consecutive months of growth, reaching almost 15,000 units in a single month.
But how? Well, you may have heard about this crossover called the Proton X50 which was launched in October of last year. We're not exaggerating when we say it was the most anticipated SUV in Malaysian history – more than 20,000 orders were placed as soon as it was announced. Needless to say, it became the best-selling SUV of its segment in Malaysia right after its launch.
Why was the X50 so successful? This is mostly due to its predecessor – the Proton X70 SUV – its bigger, badder, older brother that was launched in December 2018. Ever since then, people started looking at PROTON differently. They could see that the carmaker was serious in offering next-generation, technology-enabled products with the highest quality. So, what ties these two SUVs together? Well, they were both products originating from the Geely stable.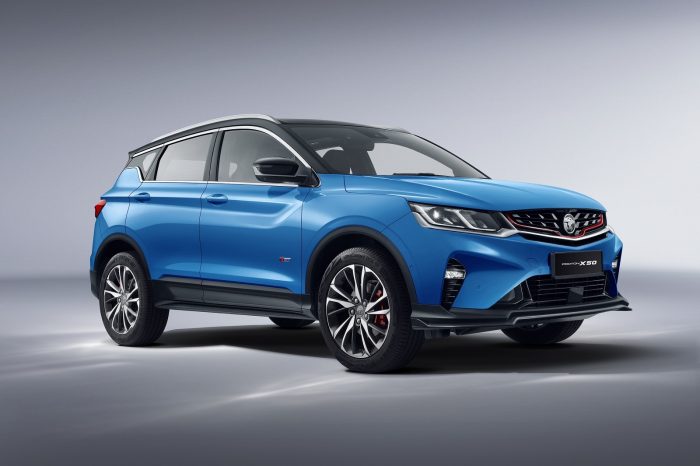 The Proton X50, based on the Geely Binyue or Geely Coolray in some markets.
That's not to say that PROTON only focuses on selling Geely-adapted vehicles – far from it. In February 2021, they launched not one, not two, but four special edition models from their Legacy line – namely the Persona, Iriz, Exora and Saga. And what happened after the launch? PROTON reported their highest monthly sales figure the following month – its highest since September 2013!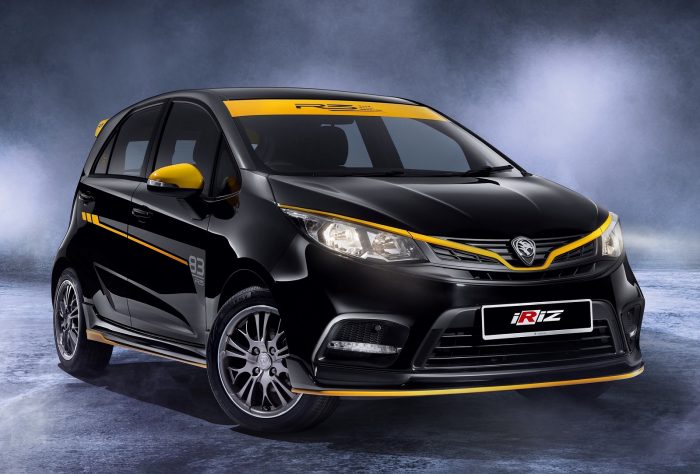 The special edition of Proton Iriz.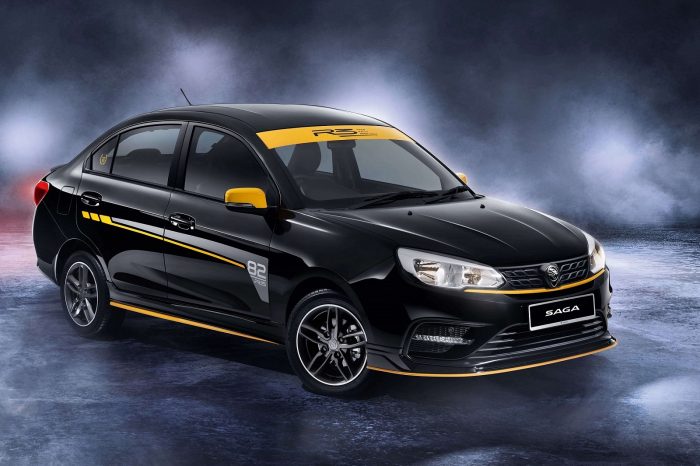 The special edition of Proton Saga.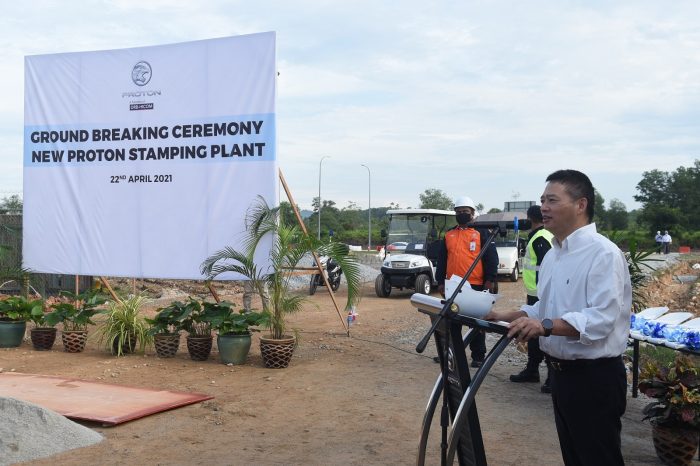 CEO of PROTON, Dr. Li Chunrong, speaking at the ground breaking ceremony for PROTON's new stamping facility.
Sure, there were hiccups with manufacturing – shortages in parts due to economic shutdown in China and manpower caused by home-quarantine. Even then, PROTON still managed to execute a ground-breaking ceremony for a plant extension that will house a new stamping facility amounting to about USD50 million.
When things are uncertain at home, PROTON shifted more focus on overseas markets, as was the plan all along. For 2020, they recorded a staggering 50% increase in export sales over the previous year and in this year PROTON has already exceeded yearly export numbers by 174%. Global interest in the brand also spiked with Pakistan and Kenya picking up local assembly rights.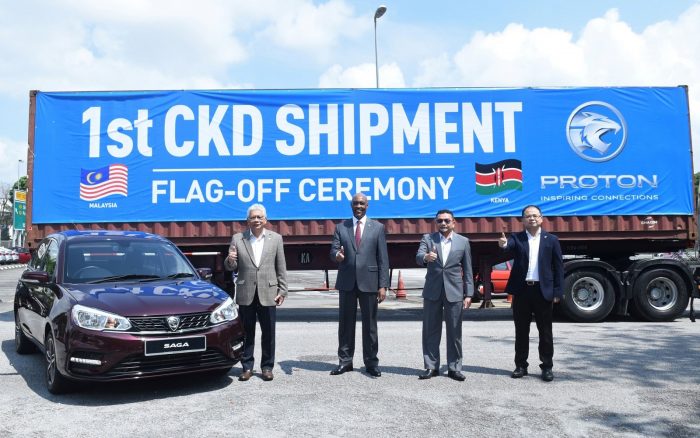 The Proton Saga being shipped off to Kenya.
With all the pandemic-related inconveniences, PROTON has not forgotten to join the battle against COVID-19 itself. Various medical equipment, co-contributed by Geely, was donated to the Ministry of Health, along with 130,000 face shields that were hand-produced by PROTON's own staff force.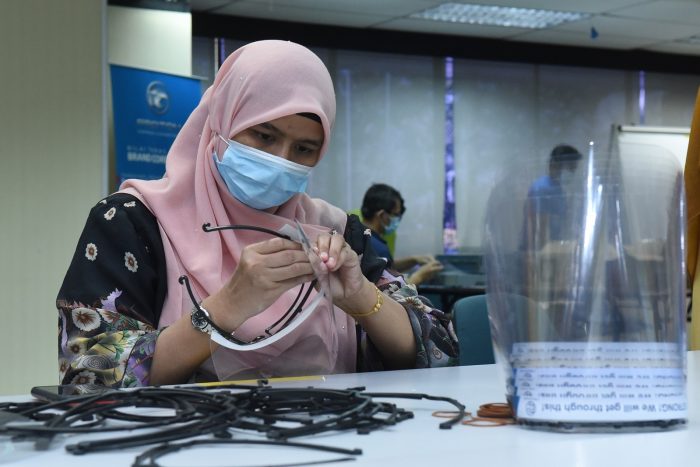 Face shields hand made by PROTON's staff force.
Another anniversary with PROTON, another list of growing accomplishments. Given the current situation with the pandemic in Malaysia, perhaps a good success story is what's needed to uplift the people's spirit and we hope that an even bigger success story awaits to be written next year. Till then, double-up your masks, always sanitize your hands and stay safe!