Through the use of its 'Spaces', Polestar is bringing the customer experience to a new level, while at the same time pushing its sustainability mission.
When you think of the car buying experience, what comes to mind? Vast showrooms in a remote corner of the city? Overly-enthusiastic salespeople? Sales staff who charge you whatever price they feel like, claiming it's "the lowest possible price"?
As Polestar opens more stores around the world (there are plans to open 20 in China alone by the end of this year), it is trying to do away with much of the unpleasantness that is associated with buying a new car. After all, making such a big decision should be both positive and enjoyable, and not something that you live to regret. Polestar hopes to ensure this by reimagining how the customer experience should work to best suit the customer, and in doing so replace customer anxiety with anticipation.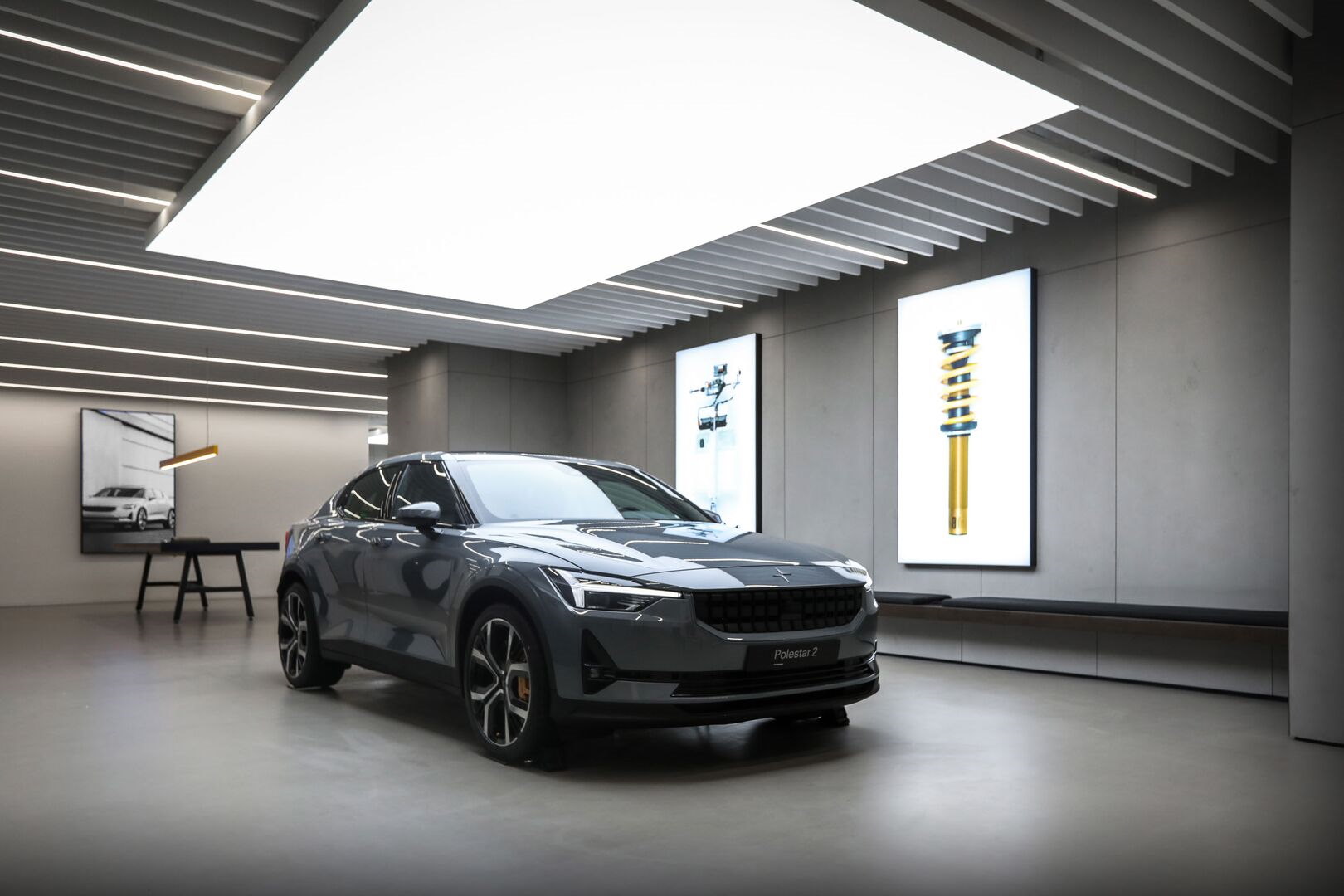 Location, location, location
Traditionally, you would have to travel way out into the fringes of a city to visit car showrooms – these massive dealerships take up huge amounts of space as they exhibit as many models and colours as possible on their forecourt, sometimes with the effect of baffling and confusing potential customers with the choices available. Countless visual displays touting special offers and financing options assault the senses in an attempt to entice buyers into making the leap.
Contrarily, if you live in an urban area and want to visit a Polestar Space, you won't have to travel far. Locations are chosen with customer convenience as a priority – many of the spaces appear inside shopping malls, or in areas with high amounts of foot traffic. While this means spaces must be vastly reduced in size, Polestar embraces this and incorporates it into the presentation of its spaces.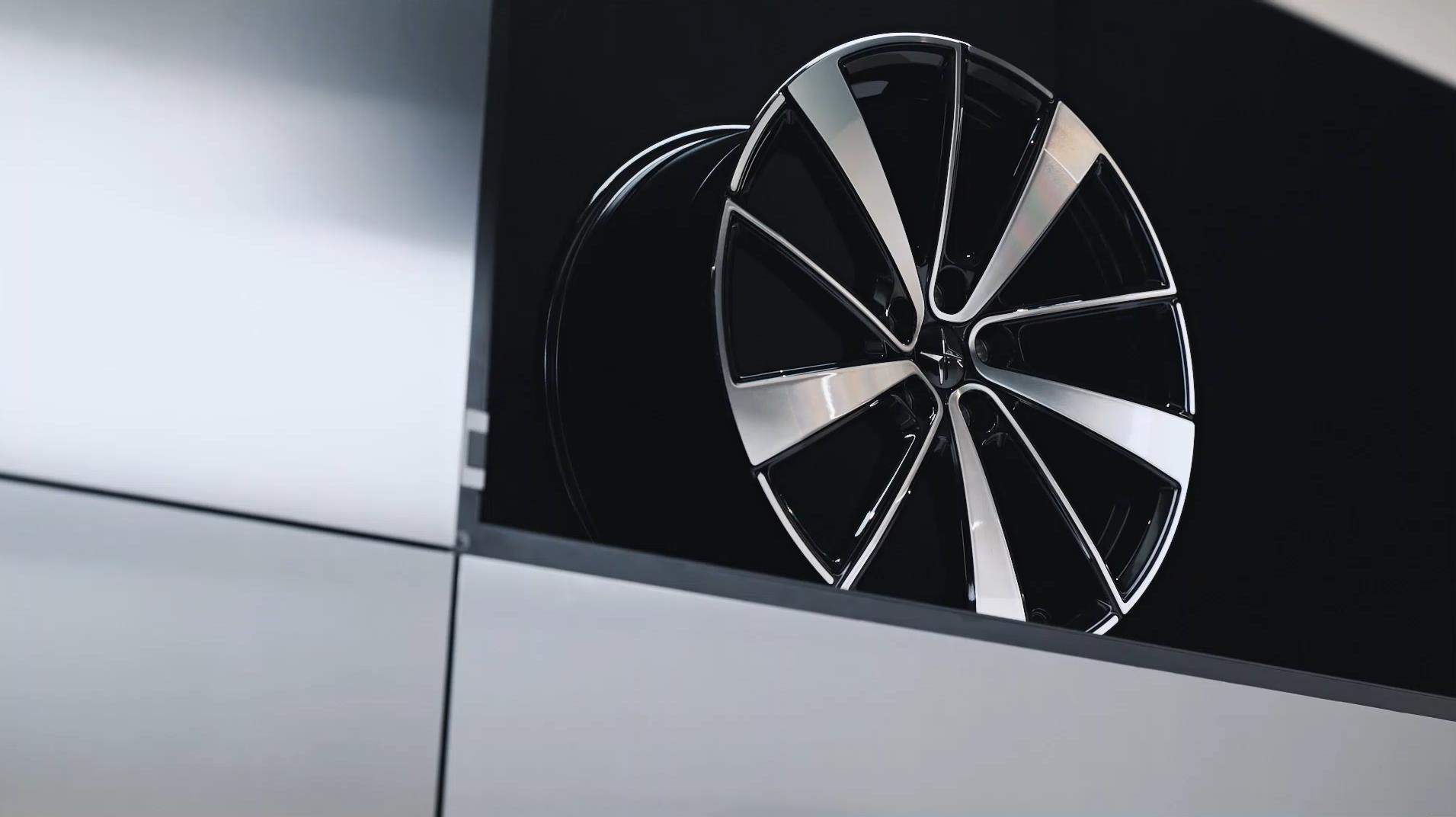 Minimalism + sustainability
In true Scandinavian fashion, a minimalist aesthetic is adopted in the spaces' interior. Fittings and fixtures use sustainable materials and any electronics must be energy efficient; colour schemes are neutral and inoffensive, with design inspiration drawn from the aesthetics of libraries, art galleries and even churches.  And much like an art gallery, your eye is drawn to the works of art that are on display in the centre of the rooms – the cars themselves.
Browsers can get a close look at the cars, and can even inspect engineering elements including brakes and suspension parts that are hidden away in a component wall. They can get a look and feel for the elements, colours, and materials they would envision in their own customized Polestar vehicle.
In addition, the brand is pushing sustainability missions further by encouraging online test drive bookings and even purchases, with included contactless delivery – something the present-day car buyer is very conscious of in a post-COVID world.
Car shopping on your terms
In contrast to the manufacturer-dealership industry-standard, Polestar has opted for a direct-to-customer business model. This means it is able to standardize and control the way in which its cars are presented and 'sold' (rather than being sold on a car, they would prefer you to make the decision to buy it yourself!).
The spaces are all highly standardized, and the overly enthusiastic, pushy car salesperson has been removed from the equation. In their stead, product experts are available if you should need more information on the cars. As explained by Polestar, for these members of staff "Selling is not in their job description" – they are not on commission-based salaries and leave you to browse uninterrupted (unless you decide otherwise).
At Polestar, the price is always right
When you have made the decision to take the next steps towards a purchase, but still need to figure out the specifics, this too is left entirely at your discretion. A touch-screen configurator enables you to decide interior and exterior colour options, wheel size, performance upgrades and more. An image of your car will appear on a large high-resolution monitor driving through a real-world environment so you can see exactly what your future car will look like to the passerby.
Package breakdowns and final costs are displayed with the utmost of transparency, again to improve the buying experience and put customers' minds at ease – no one is trying to upsell you or overcharge you here, just honest and open prices. Once you decide to take a test drive, this too can be arranged digitally, and on your terms.
Whether by updating a sometimes-outdated manufacturer-dealership business model or making the car buying experience into an enjoyable adventure, Polestar always strives to bring the auto industry forward, in all areas. At the same time, the spaces complement Polestar's strong sustainability mission, as they reduce land usage, and material and utility costs, showing you don't need to compromise to do right by both the customer and the environment.