Last year, the Geely Design team in Shanghai upgraded their premises. Let's look at how they created a work environment that is both high-tech and efficient, while keeping in line with Geely's sustainability mission.

"We haven't got the curtains in yet, it's just like moving into a new home" jokes Guy Burgoyne, Geely Design's Shanghai Studio head, as the team settle into their brand new offices. While making a new creative home for the around 400 staff members who work on-site is an important part, this new studio also strengthens Geely's commitment to a sustainable future as well as the city's move to encourage cleaner high tech industries.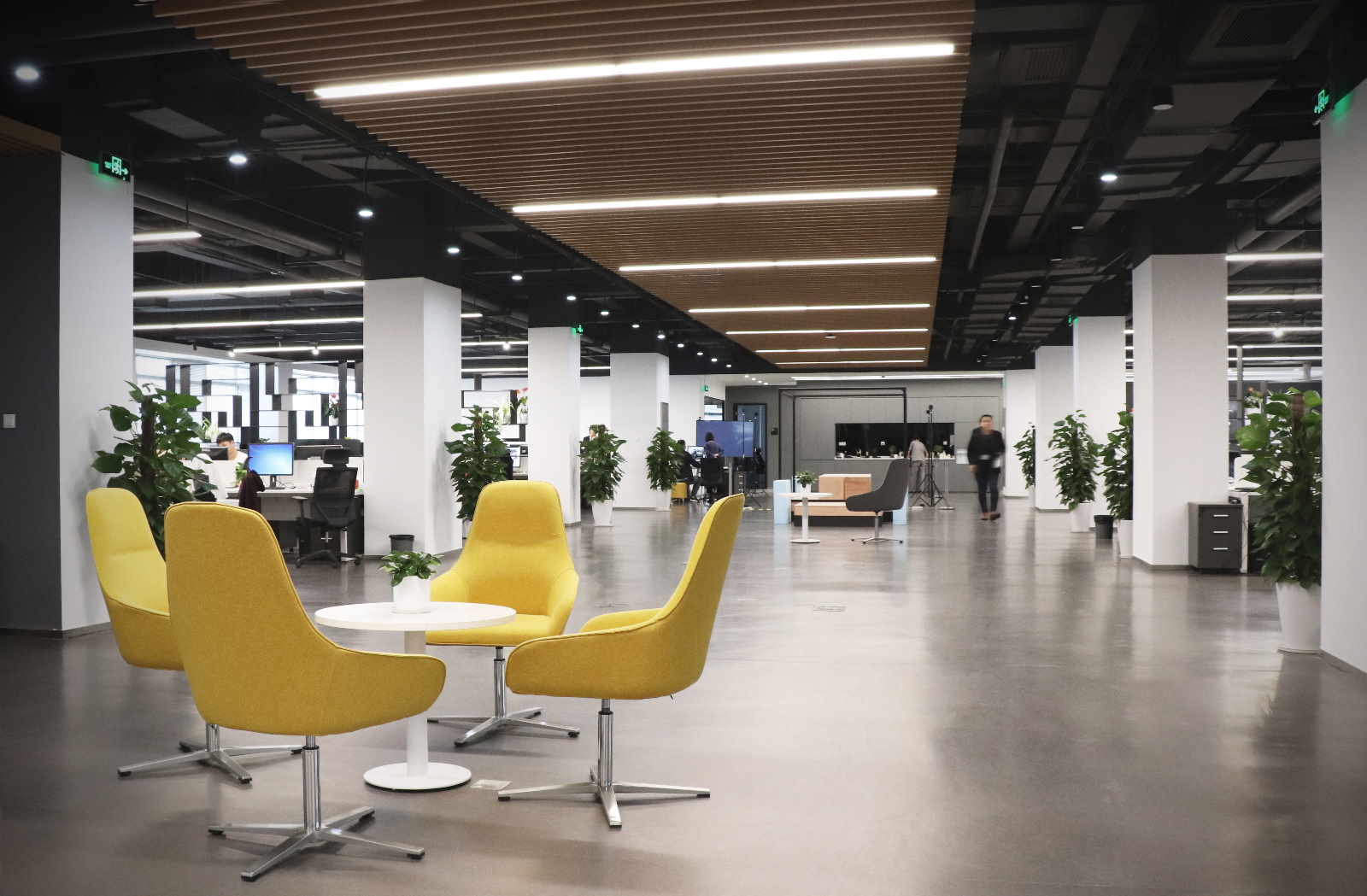 In June 2019, the Shanghai Studio moved from its cramped former location – originally part of the Shanghai Expo site – to a new home near Shanghai South Railway Station. At the old building, in Shanghai's development zone of Pudong, the team were located in the same buildings as a couple of competitors – not ideal when you are working with confidential ground-breaking projects.
One of the biggest changes with the new site, believed to be the largest design studio in the area, is the provision of an outdoor viewing area. What used to involve a one-and-a-half-day logistical effort of transferring models to a secure satellite studio, can now be done in an instant. "The new site gives us a lot of vantage points to look at the cars and because we have balconies and higher up spaces it gives us a further dimension to look over the car" explains Guy.
The change from a largely low-tech industry – the site previously housed a printing company – to a company entrenched in design is very much in line with China's move to a more innovation-based economy. Industries with large amounts of industrial waste, such as printing, have been encouraged to move out of the city to specially-designated zones. This gave Geely the opportunity to upgrade their campus and also assist in the improvement of the area.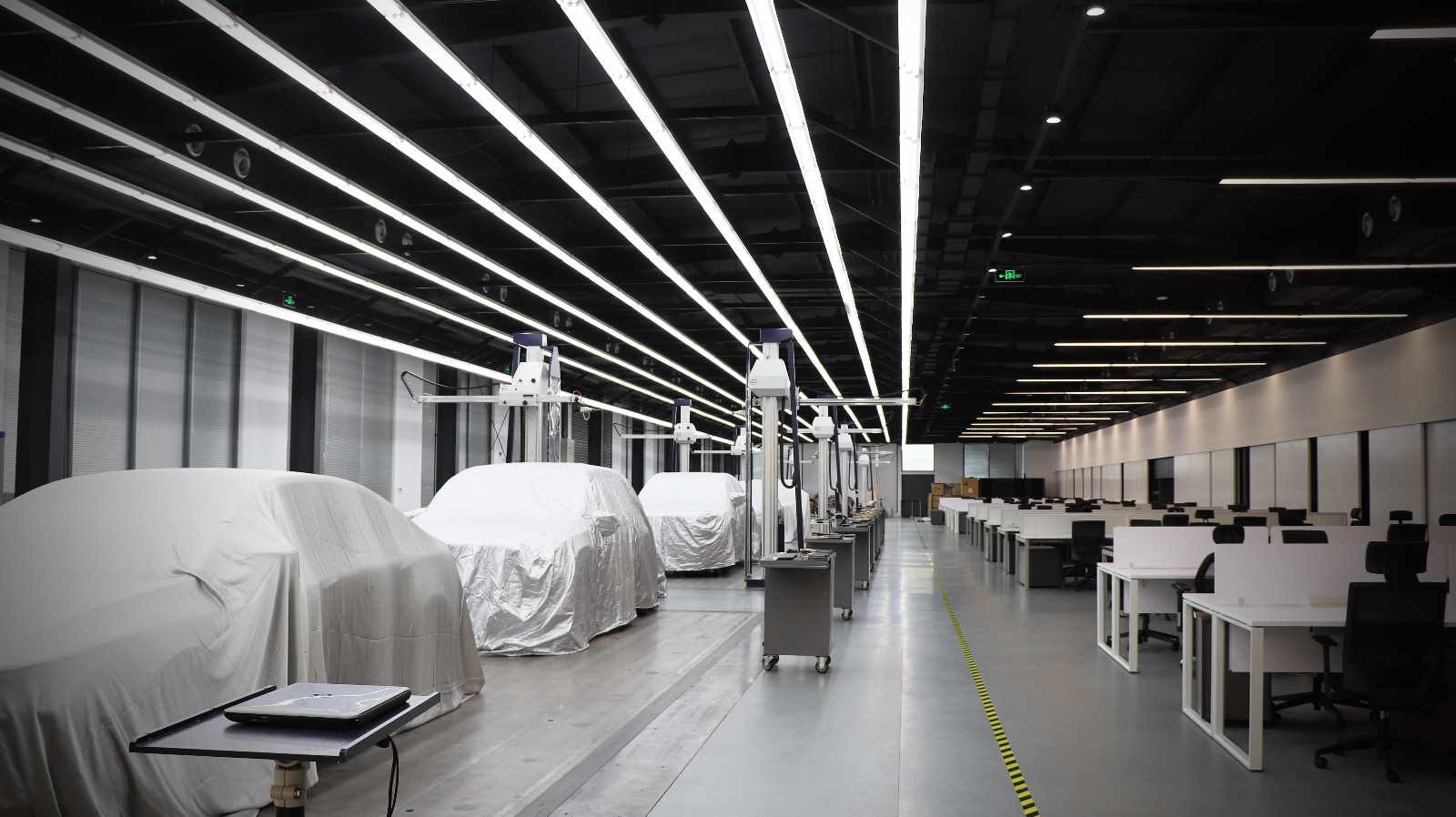 We work on everything from small facelifts to all-new architectures
Rather than developing their own site, Geely chose to repurpose this previously constructed building in a bid to move in a sustainable and environmentally friendly manner. However, a lot of changes had to be made to make the site suitable for Geely's requirements.
For example, a design studio such as this requires high levels of security, something not required in the building's former life as a printing facility. "We have two levels of security – into the first area and then the second area. We ensure that people can't see our future products but at the same time, we want a lot of natural light on our cars. Those two things are nearly always fighting each other" says Guy.
Guarding the entrance, the smallest building still fulfils an office function under Geely, but also acts as an additional level of security. Building B, which used to hold offices, now devotes the whole ground floor to the design of car interiors. Upper levels house offices, meeting rooms, a VR modelling area, plus a spacious roof terrace. Although many of Geely's offices and production sites make use of solar energy to reduce reliance on fossil fuels, structural considerations currently have them on hold for premises here.
Floor to ceiling windows make use of as much natural light as possible, something essential for accurate design viewing and conception. These double-glazed windows have been coated to help with the heating and cooling of the exterior design studio which houses the clay modelling facilities.
While Geely has design studios in Sweden, the UK, the US and Spain, the Shanghai facility, owing to its new location, has the highest capacity. "We're working on more brands than we did a few years ago including the SMART brand joint venture. These days we do more big-scale projects than in the past and we work on everything from small facelifts to all-new architectures" says Guy.
Having facilities in different time zones means Geely can be incredibly quick to respond to ideas. Back in September at the Frankfurt Auto Show, Geely's Chief Technical Officer Feng Qinghua was struck with an idea. Thanks to the work of the Shanghai studio, Mr Feng had a presentation outlining seven or eight ideas of how his idea could be achieved by the time he woke up the next morning in Frankfurt.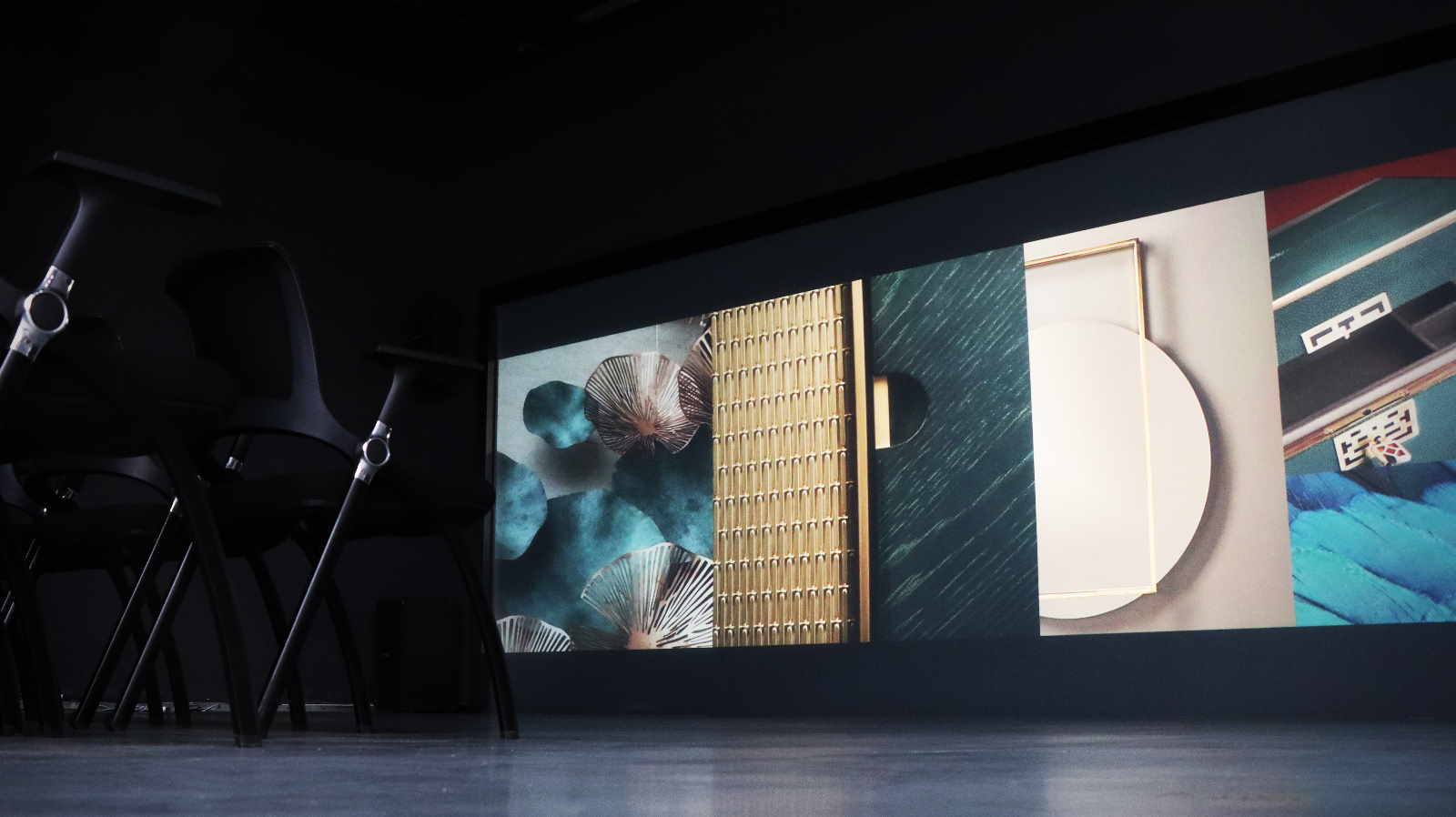 Such a dynamic environment is part of the attraction of working for Geely. With Shanghai now an epicentre for design talent in China, if not the world, being an attractive employer is a must. Part of this means providing a pleasant and convenient location to work. The new studio with its tree-lined boulevard creates a sense of place in the sometimes harsh environment of the city. The new studio is a quantum leap not only in the capabilities of the company but also as a place to work.