This Father's Day, we want to dedicate some time to the fathers – supportive, loving, generous, selfless and forgiving – who work hard to motivate and inspire those around them. Here are some of the fathers (and children) of Geely:
Lotus, Hethel, UK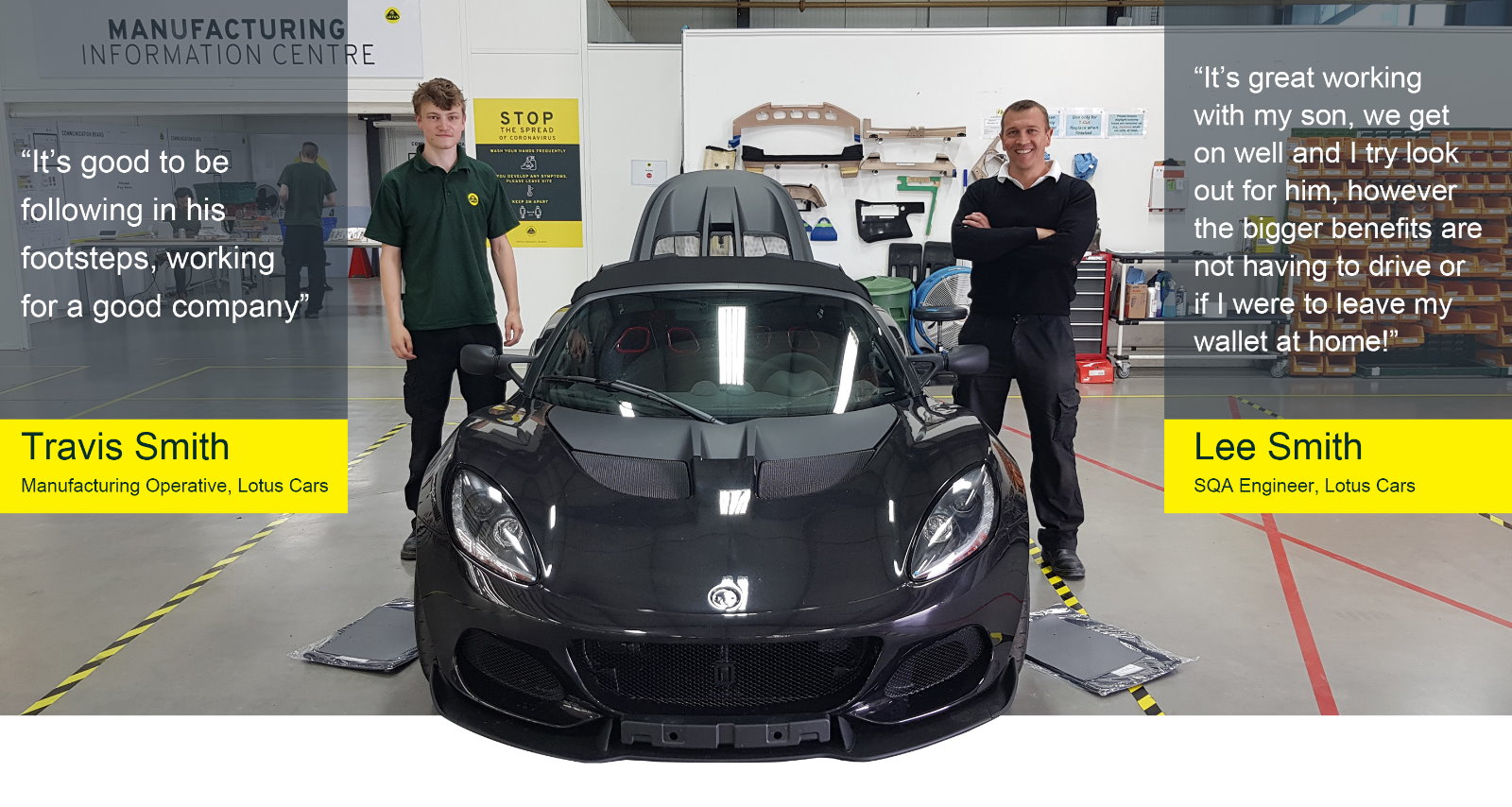 Volvo Manufacturing Plant, Belgium
PROTON, Malaysia
"I am Athirah Rahman and this is my father Abdul Rahman. He's been working here for more than 30 years and I've been working here for six years. I am so happy and proud to be working here with him in the same organization and I want to wish him a 'Happy Father's Day'."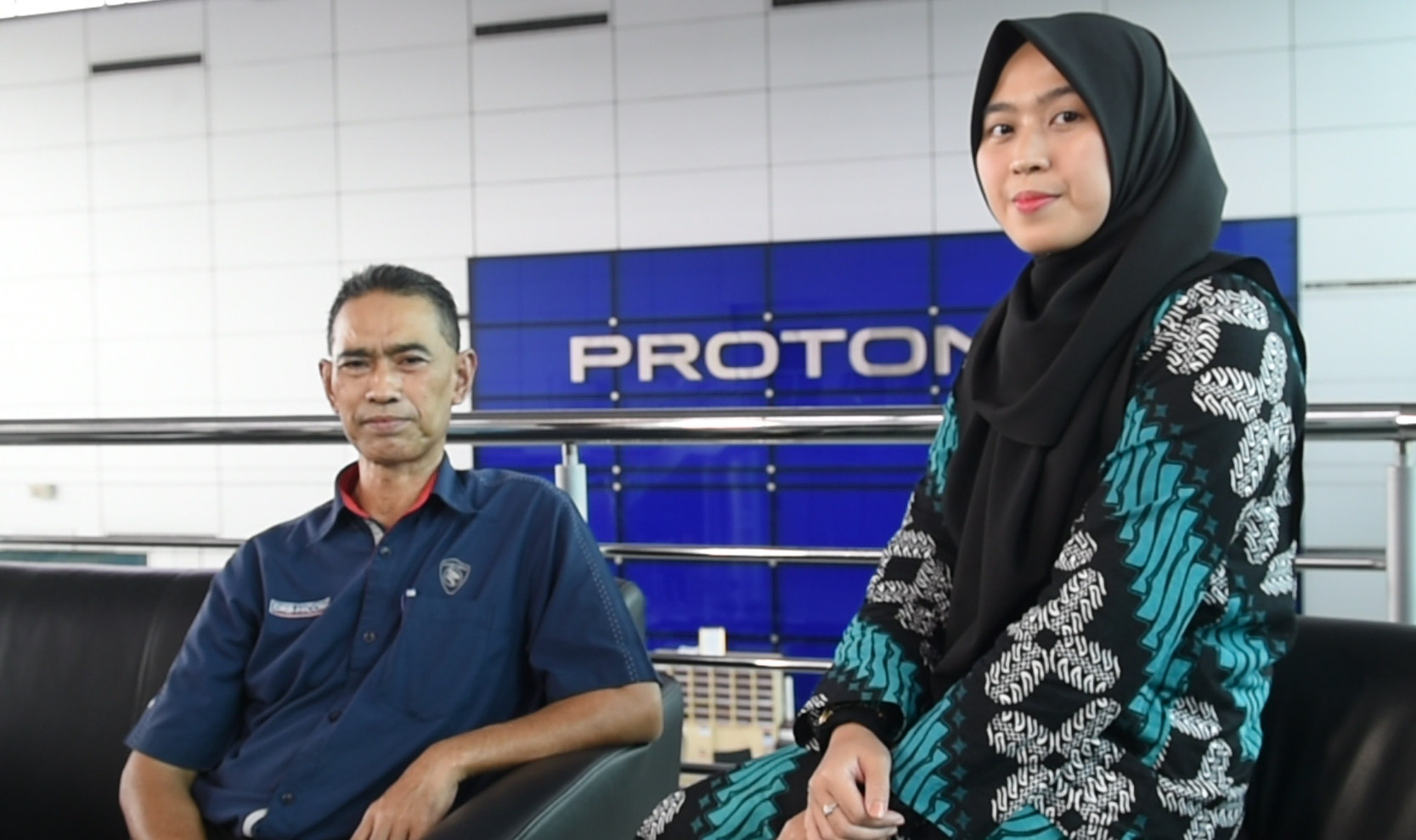 Geely Production Facility, Chunxiao, China
"Since I was given this new status as a father, I know that there is a lot of responsibility on my shoulders, and the effort I put into my work is no longer just for myself. When I come home from work every day, I hear the familiar sound of my child's laughter and see his lovely face, and every time, it moves me. At this moment I just want to forget everything else and give him all my love and affection."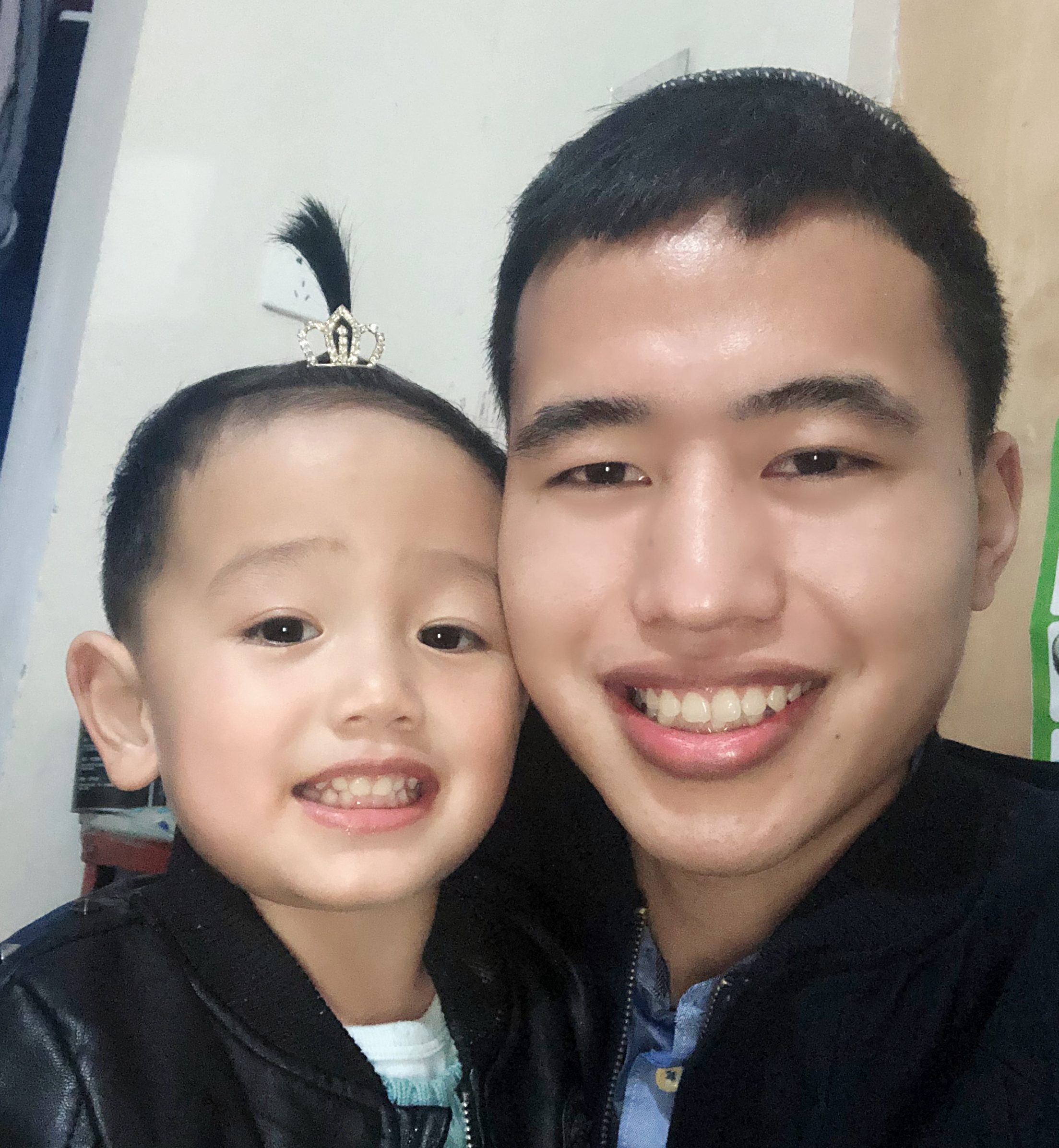 Wang Chuanliang: "My dad has been at Geely for some time, and when I was younger he would see a Geely parked in the street and say proudly, 'Look, the front door of that car, I pressed it!' This made me really curious about Geely.
My father is very hardworking. When I first joined it was a summer. To add to this, the temperature during welding is very high, so after a few days I felt very disheartened and my spirits were down. At that time my father spoke a sentence to me, which I will always remember: 'Now that you have made this choice, stick to it. Only focus can help you see it through!'
Since then, having my father as a colleague has been great: I will ask him some problems related to work that I find confusing, and he will always urge and encourage me.
Dad, do you feel any regrets? What are you most proud of?"
Wang Xiaoyuan:
"I took you to work when you were 18, and since then you have been working constantly. Not giving you the best learning environment is my biggest regret. When you first started work, I was afraid you might not be able to see it through, but you stuck to it and now you are supporting your family – I am very proud of you because of this."
Volvo, Gothenburg, Sweden
"When I was born, my parents got a card from my father's colleagues in the Paint Shop saying, 'Congratulations on your new Volvo worker!' and they were right! This Saturday will mark the 26th year I am with Volvo Cars. I joined the company in 1994 in the Torslanda Paint Shop after working for the city of Gothenburg for five years. My father and I have always had a close relationship and the right opportunities for me emerged at the company, so naturally I followed my father's steps. We have the true Volvo spirit in the family, as many of our close relatives also work for Volvo. My father and I never worked closely with each other, but it is such a warm feeling when sometimes colleagues would come and say hi at work because they know my old man."
Ray Saddleton (Father) – Team Leader, Composites
"32 years of working at Lotus, it becomes part of your family DNA so having my first born working here is brilliant. Would I be able to work under Aaron as my supervisor? No problem, but when he comes to borrow my lawn mower at the weekend? Not a chance!"
Aaron Saddleton (Son) – Supervisor, Paint Finals
"I can remember being proud of my dad because he worked on these iconic sports cars, and became an avid car fan in the process. Now I see the same look of pride and intrigue in my children's eyes when they ask what colour I have been painting cars each day! Future Lotus fans in the making!"
To all the hardworking dads out there: Happy Father's Day!