As the challenge of carbon neutrality continues, Geely looks to exhausts for a solution.
The sound of the starting gun in the race towards carbon neutrality was heard around the world in 2020. More than 50 countries, including those in the European Union, the United Kingdom, China, the United States, Japan, South Korea and Singapore announced clear targets for achieving carbon neutrality before the middle of the century. Countries in the rest of the world are also conducting in-depth examinations on when they can realistically achieve carbon neutrality. This is a sign that carbon neutrality has become a global movement and its significance has been recognised.  
While carbon neutrality is the world's common goal, how countries achieve it will differ. The East and the West, the developed and developing, for example, have different approaches. Many countries in the West believe that CO₂ and other greenhouse gases like N₂O and CH₄ are the sources of climate change and the solution is to treat these compounds as waste to be hidden away underground through CCS (Carbon Capture and Storage) technology. One example of this is Norway's "Longship" project, which captures and liquefies CO2 at Oslo cement plants and waste incineration plants. The liquefied CO2 is then transported 600 kilometres to the ocean and injected below the seabed through specially built pipelines.  
A common philosophy of the East is "there's no such thing as waste, just unrecognized treasure." When it comes to carbon neutrality, the East puts more emphasis on recycling carbon and turning what would have been waste into valuable resources. CCU (Carbon Capture and Use) technology captures CO2 from industrial activities and changes it to valuable, renewable, carbon-neutral resources.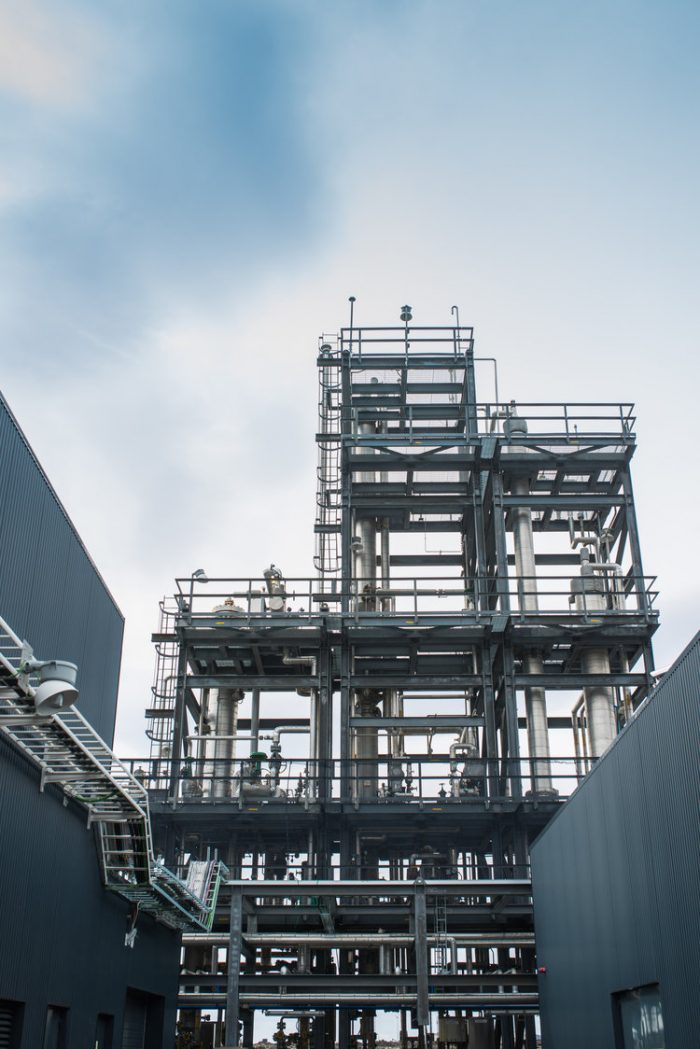 In 2015, Zhejiang Geely Holding Group invested in Carbon Recycling International (CRI) from Iceland, which operates the world's first plant to produce clean carbon-neutral methanol. With the help of CRI, Geely has mastered 'capturing' carbon dioxide to produce methanol. In addition, Geely also started experimenting with methanol fuel vehicles. After 32 months of development and testing, Geely launched the world's first production methanol vehicle, the Emgrand M100.  
In China, the use of methanol in flex-fuel or as synfuel has increased rapidly in recent years. For nearly a decade, China has allowed pure methanol vehicles on the road as part of a governmental pilot program – even a global metropolis like Shanghai has allowed methanol vehicles on the road. According to Ómar Sigurbjörnsson, CRI's marketing director, a methanol vehicle emits 70% less CO2 in its life cycle than a regular fuel vehicle, with average emissions of just 46 grams of CO2 per kilometre. Compared with diesel or gasoline, methanol fuel burns cleaner and more consistently, without smoke, and will not emit any sulfides. Methanol is undoubtedly a cleaner, more sustainable synfuel.   
While methanol synfuel is cleaner than fossil fuels, there are still roadblocks to making it carbon-neutral. Current methanol production comes from reforming coal or natural gas, and the process generates significant amounts of greenhouse gases. A similar dilemma appears with electricity power production. To produce cheap methanol today, energy created using fossil fuels is used.   
Geely believes it has found a solution.  
Carbon Recycle International together with Geely has built a methanol production plant with an annual output of 110,000 tons in Anyang, Henan Province, China. The plant utilizes CRI's CO2 Capture and Methanol Production technology, which captures greenhouse gases created during industrial production processes and changes them to methanol. When it is put into operation, the plant will prevent more than 160,000 tons of CO2 from entering the atmosphere each year, equivalent to the emissions of nearly 60,000 cars. 
Geely's investment in CRI six years ago has not only opened the door to clean sustainable methanol production but has also shown a way to make waste into a valuable resource and help lay the foundation for a sustainable net-zero carbon economy.  
As of August 2019, China has approved 28 methanol fuel models for market, among them, 20 models are from Geely. Geely's methanol vehicles have been used as taxis in Guiyang, Xi'an, and other cities. Between June 2015 and June 2021, Geely's methanol taxis have travelled more than 5 billion kilometres in Guiyang with at least one vehicle surpassing a million kilometres. This goes to show the performance and reliability of methanol vehicles has been recognized by both consumers and the market and we look forward to seeing more methanol vehicles on the road in the future.