In the early months of 2017, Malaysians woke up to the news that our national carmaker, PROTON, was seeking a foreign strategic partner. Of the three shortlisted candidates, two were established European carmakers while the other was a mysterious Chinese brand that most of us that don't follow the automotive industry didn't know anything about.
Malaysians, for the most part, are major consumers of Western products, both physical and digital; we lap up Hollywood movies, we indulge ourselves in Western foods and our wardrobes are filled with western brands. In short, although we are geographically distant from Europe and America, Western influences play a major role in signifying what we see as a status symbol. Those that weren't familiar with global automotive and tech trends probably hoped that one of the European brands would have become PROTON's savior.
In spite of their omnipresence, Chinese-made goods are met with much disdain and skepticism; their biggest advantage, their affordability, which is also their biggest disadvantage as Chinese-made goods are frowned upon as being cheap and low quality – the bottom of the ladder choice.
Chinese car brands entered into the Malaysian market in the earlier part of the 21st century and didn't exactly score a home run in Malaysia. They've quickly racked up a reputation for being unable to deliver on promises and spotty service networks. Geely was ultimately the black sheep among the three shortlisted partners for PROTON but whispers of it being behind Volvo's ultimate revival was met with much optimism.
The decision was then made and Geely now owns 49.9% of our national carmaker, while its original owner, DRB-HICOM, retains 50.1%. As an employee of the latter at that time and like most of my other former colleagues, we were keen to observe the growing developments from the sidelines but fate had something else planned for me. I was thrust directly into the centre of the storm instead, and has been a Public Relations Manager for Zhejiang Geely Holding Group for the past 16 months.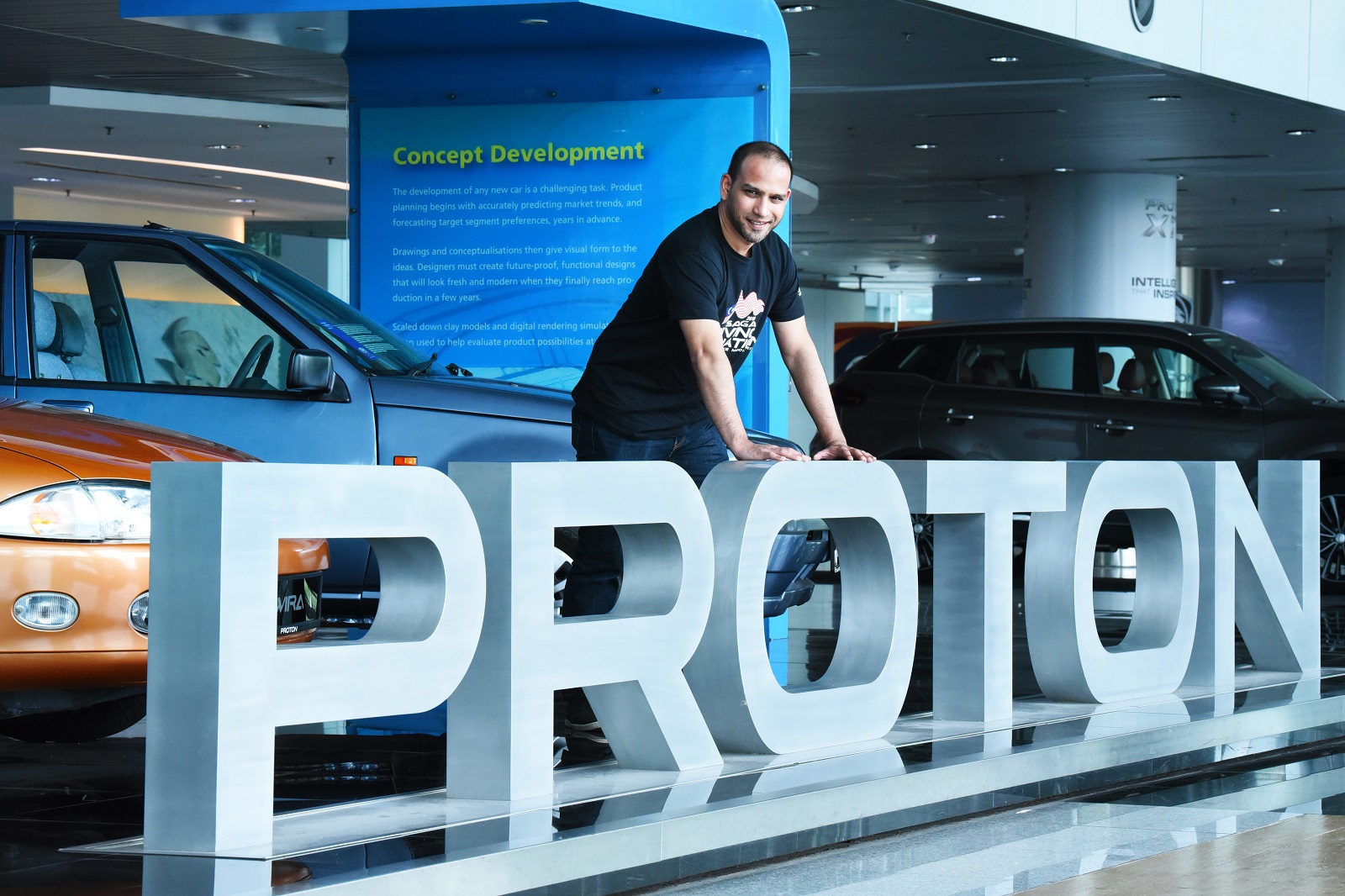 A question that couldn't be avoided is "Why?" Many were unable to fathom why someone with a very decent life in Malaysia would sacrifice it all to work in a foreign land with a language barrier and vast differences in customs, mindset and work culture. Not to mention the gastronomical nightmare that had to be endured, due to both palatable and religious reasons. As a cousin once put it, "You're not moving to a different country, but rather a different planet."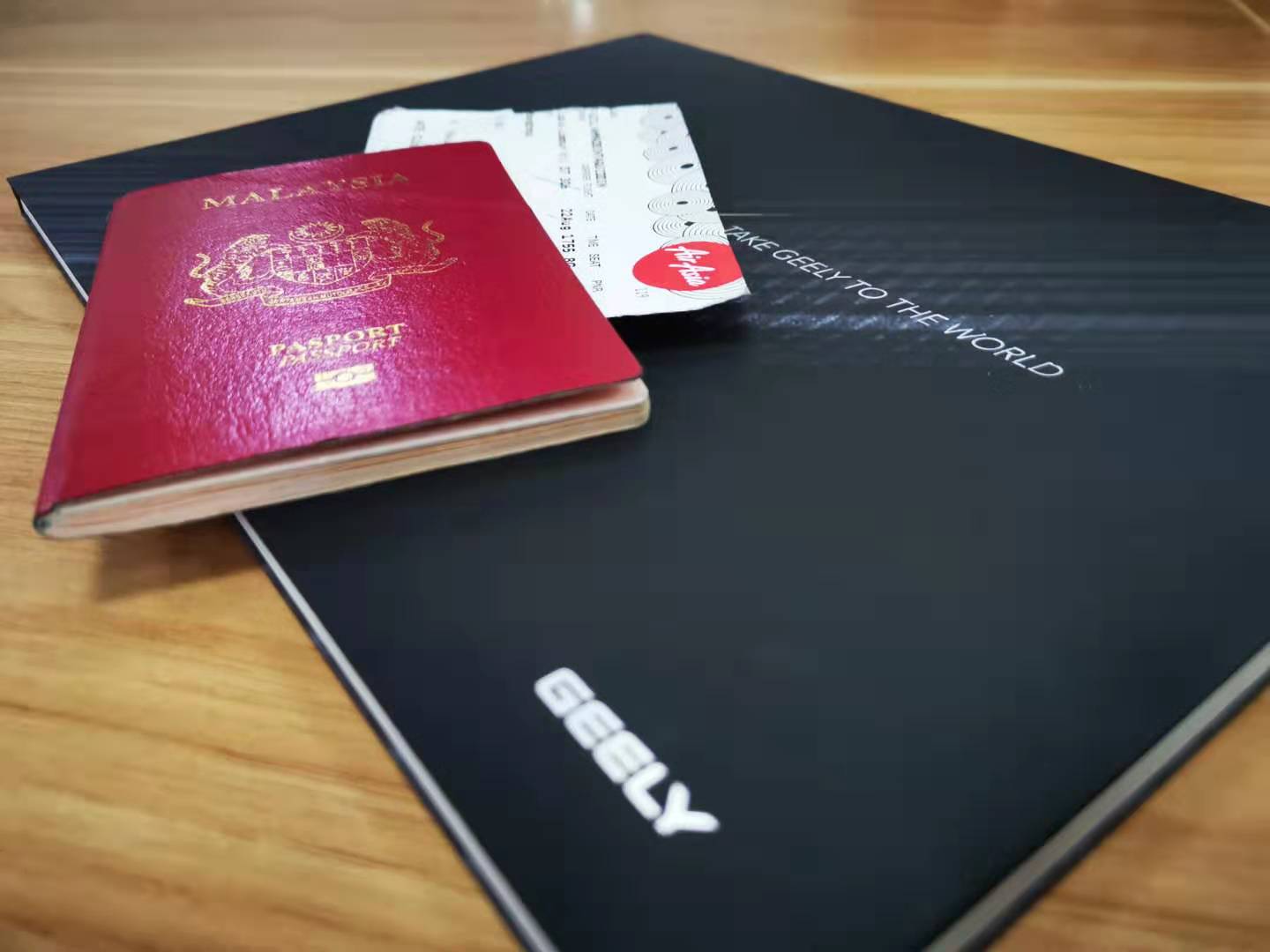 Experience and exposure. Those were the two words used to justify myself. Prior to officially joining Geely, I was sent on a 2-week assignment that converted my mind. I was not the only one who had an altered perception towards this gargantuan Chinese carmaker either. Scores of automotive journalists, dealers, vendors, investors and even customers from Malaysia have been invited to visit Geely's headquarters in Hangzhou and the now-famed Geely Research Centre in Ningbo after the Geely-PROTON deal was concluded. With each visit, Geely's reputation only increases as tales of what were seen and experienced were carried back home. Public perception in Malaysia towards Geely was then starting to change, for the better.
We were exposed to the massive scale of R&D that are being conducted and the level of technology that is being adopted. They've even had the chance to admire and experience future vehicles. In other words, what they've experienced changed their opinion on what a global automotive company is capable of. Of course, being a privately-owned company, Geely's efforts are indeed far grander than other Chinese-owned brands. While most of them look within China's own borders, Geely is aimed at conquering the world stage. With this lofty ambition in mind, its products have to match those of other global brands.
The only way this global competitiveness can be achieved is by the creation of synergies with partners such as Volvo and many other third-party providers. Geely continuously learns what it can from them and vice versa, and with their combined knowledge and expertise is able to push for products and services that redefine not just the automotive industry, but also the overall mobility and technology sectors. At the same time, sharing of architectures, joint supply chain, distribution networks and talents are conveniently made possible through these synergies, resulting in effective cost control and product excellence.
The results of these synergies can be seen in a number of examples such as the creation of an entirely new sub-brand from Geely Auto and Volvo , LYNK & CO, and along with it, a completely new platform called the Compact Modular Architecture (CMA) that was jointly developed by both Geely and Volvo. CMA has thus far found its way into all of LYNK & CO models, as well as into the Volvo XC40 and Geely Xing Yue.
However, that is not all; Geely is moving away from the notion of simply being a  traditional automotive manufacturer and is in the process of transitioning towards being a mobility solutions provider, which goes beyond making just cars and focuses on services.
As a part of this transition, Geely has partnered up with Tencent Holdings and China Railway Investment to provide all the high speed rail network with WiFi internet services. Speaking of trains, Geely has also signed a strategic agreement with China Aerospace Science and Industry Corporation to cooperate on the development of supersonic trains and related technologies. Although these services and technologies may not be reaching Malaysian shores soon, knowing that PROTON is jointly owned by a forward looking global automotive player gives assurance that the revitalization of PROTON is no mere lip service, but is seriously underway.
When it comes to capital expenditure, Geely isn't exactly shy in spending nor does it lack funding. After its acquisition of Volvo, funds were pumped in to revitalize the brand but full respect is given to allow it to maintain and not lose its identity as a premium Swedish carmaker. The same can be said about the recently-acquired Lotus. One of the problems with Lotus is that it previously did not have the funds to allow it to fully stretch its wings and reclaim its spot as Britain's iconic performance and sports car brand. With Geely's funding, Lotus is already realising its ambition of introducing new models in the coming months and years, including the upcoming hypercar that is set to debut in the summer of 2019. Likewise, PROTON is receiving the same treatment from Geely. Additional capital, including human capital, are being channeled in for its rebirth but as promised, it will still maintain its heritage as Malaysia's national carmaker. In other words, having an owner with deep pockets isn't truly a bad thing.
The rebirth of PROTON is not just a myth at this point, but is already a reality. The Proton X70 has received over 30,000 bookings with more than 20,000 deliveries to date, making it the current market leader for SUVs in Malaysia. An impressive feat, considering it is not only the brand's first and only SUV, but also the country's first true SUV. Other models in its stable have also undergone minor and running changes, including the Iriz, Persona and Exora, with the Saga soon following suit. Their combined sales have contributed to record total growth of 50.2% for the first four months of 2019 as compared with the same period last year. The growth can also be attributed to how the brand now physically appears to the public eye with nearly 80 PROTON dealers undertaking renovations to improve their brand image and offerings.
Beyond Malaysia, PROTON has resumed exports to the Middle East/North Africa region while an agreement for a new CKD plant in Karachi, Pakistan, has been signed and witnessed by the Prime Ministers of both Malaysia and Pakistan. Although PROTON has been exporting its cars to overseas markets such as in the Middle East and South America, having its own manufacturing plant in foreign soil with the backing and investment from a foreign partner demonstrates that PROTON is slowly gaining international recognition and Malaysians couldn't be prouder. It also bodes well with the carmaker's efforts in increasing global sales and presence for long-term future growth. On the technology front, PROTON's introduction of the GKUI has received rave reviews and remarks from Malaysians, including that from Tun Dr. Mahathir himself as he joked that Malaysians shouldn't talk to the car when they are lonely nor should they follow everything it says. It has set a precedent for in-car technology in Malaysia while making PROTON a pioneer in the field.
As Geely continues to develop its smart cars, autonomous drive, in-car entertainment and other possibilities that one have probably seen on The Jetsons, we Malaysians have now started to see the positivity behind the marriage between Geely and PROTON. We have begun to see that Geely is 'light-years' ahead in not just its technology adoption rate, but also in its vision and dedication towards the holistic future of the mobility ecosystem. In short, PROTON is in very good hands and on a more personal note, I couldn't be happier than to be precisely where I am at…at the heart of the dragon itself.