As we move towards the end of the year, we look at how life has in Geely changed now that the pandemic has subsided in China.
Back in the 2000s, looking forward to the year 2020 presented optimistic images for the future of mobility. Would we have all the things predicted in pop culture of the last century, like hoverboards electric cars, teleportation devices and space travel? Of these, the only to make it into reality have been electric vehicles, which have not only been introduced but have now been widely adopted all over the world.
2020 did not begin how people expected it to with the emergence of a mystery global pandemic followed by a nationwide lockdown in China, as well as many other countries. However, as new cases within China's borders diminished, restrictions on travel were lifted one step at a time and things could return to a 'new normal'.
We first reported on living with COVID-19 at the beginning of the year. Since then, life at Geely has changed.
The strict safety procedures required to enter Geely Holding's facilities have been removed but remain in storage in the event of a resurgence. Security guards are no longer asking for "Health Codes" (China's contact-tracing system) and face masks have become voluntary rather than a mandatory solution.
With strict virus control methods including contact tracing and the closing of the country's borders, a V-shaped recovery has allowed China, the world's second-largest economy, to rebound rapidly. Geely and Lynk & Co's combined sales have grown from a record low of 21,168 units in February to over 140,026 units in October with Lynk & Co blowing through the 20,000 units per month barrier for the first time since its creation. Geely Auto Group looks well set to achieve its (readjusted) goal of 1.32 million units for 2020.
Major launch events have slowly returned to Geely's schedule. The first launch of the year, the Geely Icon, was entirely virtual with millions joining the event and over 30,000 orders. In an interesting twist, keys for these new cars were delivered by drone to avoid putting customers and sales staff at risk of infection.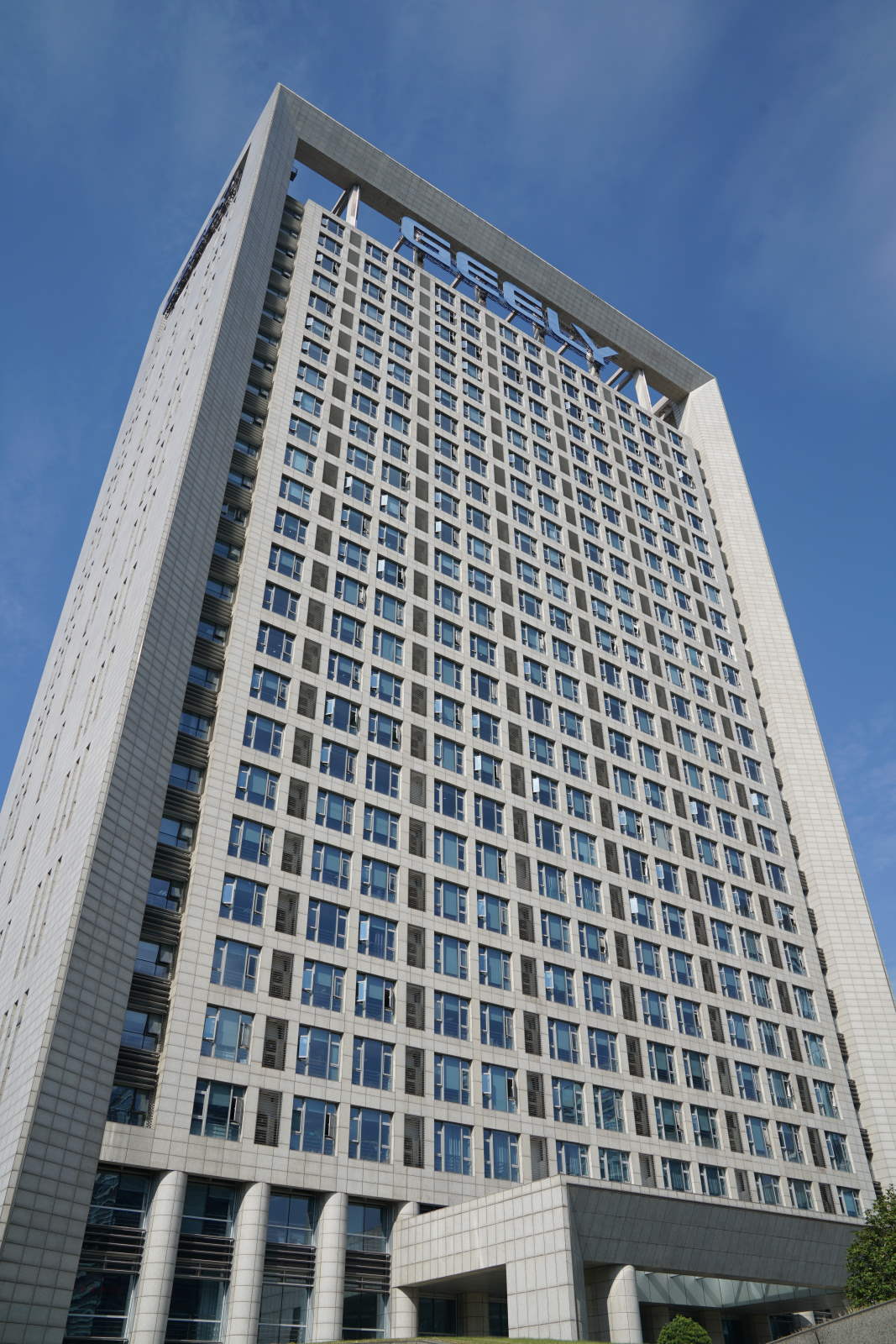 In the second half of the year, as the immediate threat from COVID-19 subsided, major events began to return such as the SEA platform launch at the year's first Auto Show in Beijing in September. To walk around the stands and see people shaking hands chatting and in some cases even embracing, one would think the pandemic was not being taken seriously – in fact, the complete opposite is true, as China has proved with their extreme vigilance to even the smallest outbreak of new cases.
While COVID-19 may be out of the daily lives of Chinese consumers these days, some habits have stayed. The adaptation of live streams has become the new normal: Geely Auto's '1760' Channel (named after the HQ's street address), which was set up mid-2019, more than quadrupled its number of live streams in 2020 to more than 85.
Today, the 1760 Channel is one of the busiest offices in the company with content filmed daily. Geely Auto's DouYin account (TikTok in overseas markets) has gone from just over 400,000 fans to well over a million fans in the space of several months. Platforms like this have helped to change the way Geely products are seen across the nation and created a new platform for direct-to-consumer conversation.
The work from home movement may have died as quickly as it was introduced in China, but the trend of increased ordering online has stayed. Geely first began online sales on its dedicated platform in early 2020 just in time to help weather the worst of the lockdown period, which helped Geely bounce back in March and April. Online sales now contribute heavily to Geely's order book in a unique hybrid sales channel that merges the online experience with the offline, allowing existing dealers to benefit from increased online marketing across Geely's social platforms.
Whilst many companies are still to figure out what a post-COVID looks like, Geely Auto Group has already begun moving in the right direction.