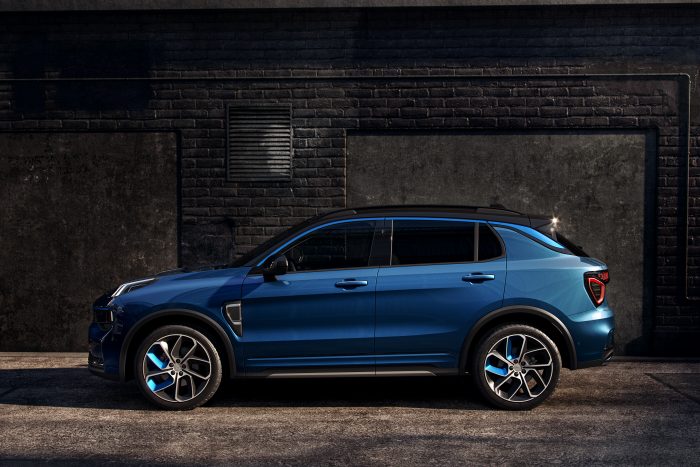 360,000 vehicles sold in just three years across SUV, crossover and sedan range
Five vehicles launched to date, including gasoline and electrified versions
First European Club opened on October 21st with deliveries in Q2 2021
22nd October, 2020. Hangzhou. Lynk & Co – the premium brand from Geely Auto Group celebrated its fourth birthday this week. The Lynk & Co premium brand was formally launched at joint events in Gothenburg and Berlin in October 2016 and has since grown to become a global brand with over 360,000 vehicles sold in 3 years of sales.
Lynk & Co was created in Gothenburg, Sweden with both engineering and design operations being based in the city. Over 2000 global engineers and designers were key to developing the Lynk & Co brand and model range ahead of the launch in China in late 2017.
To date, Lynk & Co has launched five models – the 01 SUV, 02 crossover, 03 sedan (and 03+ performance model), 05 coupe-SUV and the recently 06 crossover – all of which have been offered with gasoline, hybrid or plug-in hybrid configuration with the exception of the 05 within the Chinese market.
In just four years of operations nearly 300 Lynk & Co Experience Centers have been opened across China with a further 200 being added in the coming years to support the brand's growth in China.
In Europe, the Lynk & Co brand will operate in a new first in industry "Mobility Membership" business model. Lynk & Co's first European Club opened on October 21st 2020 in Amsterdam with the 2021 Lynk & Co 01 SUV available in a Hybrid Electric and a Plug-in Hybrid form for mobility membership on the European market for up to 500 Euros per month.
For the first time, the Lynk & Co 01 will be available for both Europe and China markets. All 01 models will be produced at Geely's flagship 'Digital Factory' in Yu Yao, China, where automation has reached 100% capacity, with leading green credentials for emissions and sustainability. European deliveries of the 01 HEV and PHEV models are scheduled for April 2021.
The brand's exceptional production quality and advanced vehicle technologies have been confirmed with it becoming the World Touring Car world champion in its first year of operation in 2019 despite stiff competition from established rival brands. In 2020, the Lynk & Co Cyan Racing remains on top of the championship grid in the WTCR for the team cup and driver cup.
Since its inception in late 2016, Lynk & Co has put users' needs at the forefront of its operations, allowing Lynk & Co to rapidly grow and become the fastest growing automotive brand in the Chinese market.
Geely Auto Group CEO Mr. An Cong Hui said: "Our end users aren't just satisfied with a good product experience, they also demand a sense of participation and recognition. The boundary between a brand and its users is being eroded each day and we at Lynk & Co must continue to have direct communications with end users – this communication must be two way, allowing users to have a say on our R&D, design, production, sales and service. Ultimately, understanding the user's needs, wants and desires is key to our success both in China, and in Europe."
At the 2021 Beijing Auto Show in September 2020, Lynk & Co showcased its first pure electric vehicle, the Lynk & Co Zero which will be the first vehicle from based on the Geely Holding Group's Sustainable Electric Architecture (SEA) with a segment leading range of over 700km. The Lynk & Co Zero will go into production in the second half of 2021 with consumer deliveries to begin in due course.