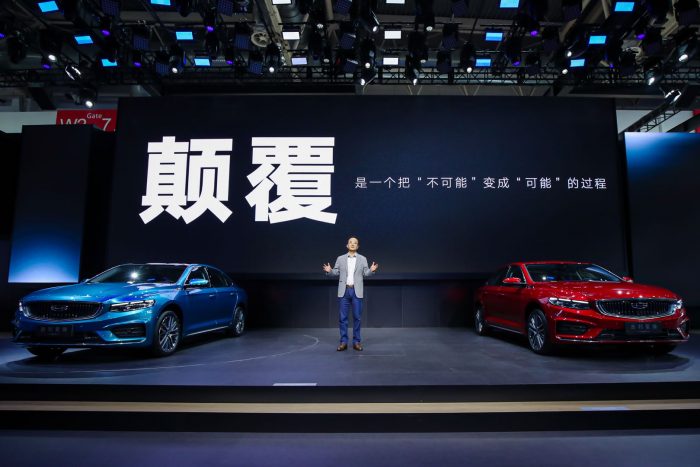 A number of significant announcements from both the Group and its brands
Highlights include reveal of Lynk & Co's Zero Concept and new SEA electric vehicle architecture
Announcements further confirm Group's position as industry leader
2020 September 26th, Beijing. This year's Beijing Auto Show included a number of significant announcements for Geely Holding Group and its brands. Announcements included the reveal of new concepts and new vehicle architectures as well as the unveiling of production versions of previously-released concepts.
On September 23rd Lynk & Co, the global premium brand created by Geely Auto Group unveiled the Lynk & Co Zero Concept, the first look at the future of the Lynk & Co brand as a leader in pure electric vehicles globally. The car is to have an expected range of over 700km, with production beginning in 2021 (click here for full release).
On the same day Zhejiang Geely Holding Group (Geely Holding) announced the launch of its Sustainable Experience Architecture (SEA), the world's first open-source electric vehicle architecture that promises to transform the availability of zero-emission cars and trucks in the world's largest auto markets (click here for full release).
Today, on September 26th Geely Auto Group (Geely Auto) unveiled the production model based on its Preface Concept Sedan. The Compact Modular Architecture (CMA) -based sedan has been named Xing Rui (星瑞) for the Chinese market and is the first vehicle of Geely's 4.0 era. Sales will begin in the following months. (click here for full release.) The Lynk & Co Zero Concept was also shown in public for the first time along with the release of more technical details (full release).
Polestar also showed its Precept Concept for the first time in public, after original plans for its unveiling were postponed due to the cancelling of the Geneva Auto Show. The Precept, which uses a range of forward-thinking ideas in design, and in the use of sustainable materials and technology has been positively received, leading the brand to announce they will begin development of a production version of the car.
Announcements by the Group and its brands were all highly anticipated and well-received, as the Group confirms itself as a leader in the field of mobility.