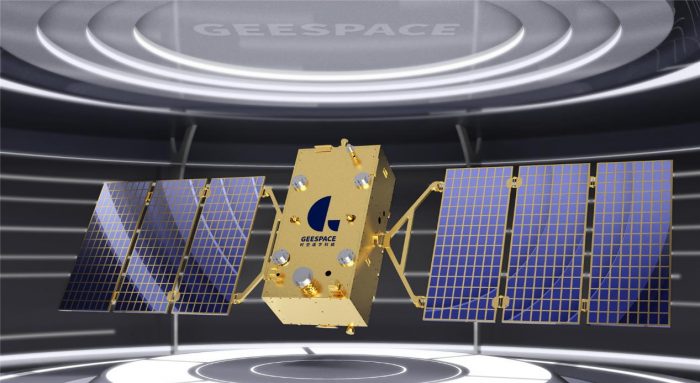 Geely subsidiary Geespace begins recruitment of space talent for future programs.
Geely's low-orbit satellites will begin launch to space later this year.
2020 April 20, Hangzhou, China. Geely Technology Group subsidiary, Geespace is expanding its team with the public recruitment of senior aerospace engineers as the launch of its first low-orbit satellites quickly approaches.
Geespace, under Geely Technology Group, was established in 2018 for the development, launch, and operation of low-orbit satellites supporting near instant communications with vehicles and infrastructures and will focus on facilitating the safe roll out of autonomous vehicles. Geespace is headquartered in Shanghai along with its R&D facilities. The establishment of Geespace is part of Geely Holding's wider transformation into a global mobility technology group with a focus on social innovation and improving society through the use of technology.
Geely's low-orbit satellite program purpose is to facilitate the creation of a truly smart three-dimensional mobility ecosystem. Geely's low-orbit satellites will enable vehicles equipped with satellite data transceivers to have high precision navigation, high-speed connectivity, and cloud computing capabilities for use within L4 and L5 intelligent connected autonomous drive capable vehicles. The satellite network will also add support to vehicle to vehicle and vehicle to infrastructure communication.
Earlier this the year, Geely Holding Group also announced the establishment of a cutting-edge modular satellite manufacturing centre, satellite testing centre, satellite R&D centre, and cloud computing centre in Taizhou, Zhejiang. The satellite production centre marked the first time a private enterprise has begun to produce satellites in China. Through Geely's expertise in intelligent modular manufacturing, the facility will be able to develop and produce a variety of satellites at lower costs which will help democratize the technology around the world.
Open positions for the program including rocket engineers and satellite navigation engineers has been posted on LinkedIn. While Geely is not planning on producing rockets itself, the employment of space orientated talent will assist in the future development of Geely's satellite program.