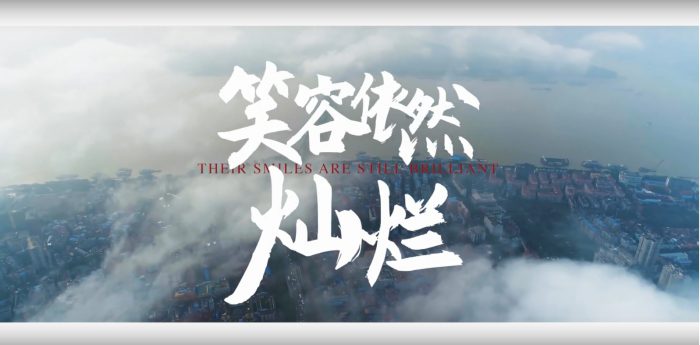 "Their Smiles Are Still Brilliant"
Wuhan Jia You!
24th February 2020, Hangzhou, China. When news began to circulate regarding the rise of a dangerous unidentified virus in central China in early January, Geely Holding Group established an internal working group to manage and oversee the Group's business activities and the safety of its 120,000 global employees.
To further prevent the spread of Coronavirus within China, Geely Holding Group partnered with the Li Shufu Public Welfare Foundation that was established by Geely Holding founder, Eric Li (Li Shufu). The fund set aside a total of 200 million RMB (28 million USD) to support the request from hospitals and medical centers across China for much needed medical supplies which were were in high demand.
The working group activated Geely Group's global subsidiaries to help with procurement of much needed medical supplies including N95 face masks, goggles, latex gloves and other supplies. In total over 500,000 pieces of equipment were sourced from across Europe, including the UK, Germany, and Sweden and delivered to Wuhan within days of the request going out.
To celebrate the resilience of the people of Wuhan and the Hubei region; their never-ending smiles, their never-ending hope and to celebrate the heroes that stayed behind or those that went into the eye of the storm to support the people of Wuhan, Geely Holding has worked with noted composer Mr. Li Jie and an anonymous poet to compose a song for the people of Wuhan.
The song has been released on Youtube at https://www.youtube.com/watch?v=TfNLb4yiyrI and will be available on other global platforms in due course.
Lyrics:
Their Smiles Are Still Brilliant
Isolated and secluded
Hope still shining through their eyes
A world full of expectations
Turned to dust of yesterday
Their sorrow flowing  into the sea
But the flower of love is quietly blooming
Their strength and grace calling out to people
Their smiles are still brilliant
Their smiles still brilliant
A world full of expectations
Turned to dust of yesterday
Their strength and grace calling out to people
Their smiles still brilliant
A world full of expectations
Turned to dust of yesterday
Their strength and grace calling out to people
Their smiles still brilliant
still brilliant
The nightmare has now ended
Hope still shining through their eyes
A world full of expectations
Turned to dust of yesterday
Their sorrow flowing into the sea
But the flower of love is quietly blooming
Their strength and grace calling out to people
Their smiles still brilliant