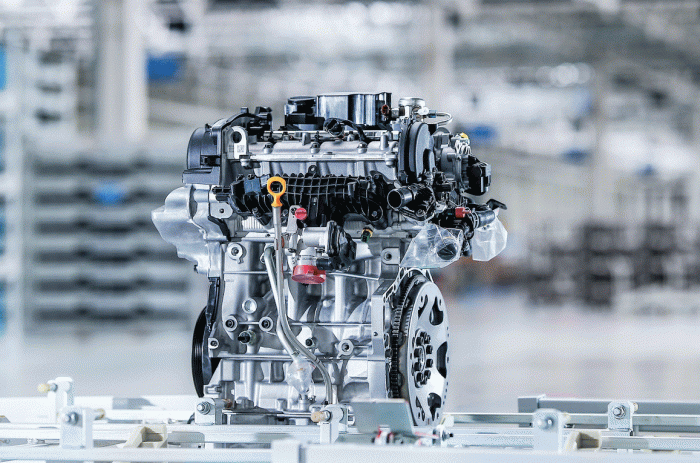 2019 October 07, Hangzhou/Gothenburg. Zhejiang Geely Holding Group ( Geely) subsidiaries Geely Auto Group and Volvo Car Group (Volvo) intend to merge their existing combustion engine operations in order to establish a world leading business unit that will seek to develop next generation combustion engine and hybrid systems.
The proposed business unit is still under development. Both parties will need to reach an agreement, subject to due diligence and approval. This proposed business unit would clear the way for Volvo Cars to focus on the development of its all-electric range of premium cars. By the middle of next decade it expects half of its global sales to be fully electric and the other half hybrid, supplied by the new unit.
For Geely, the planned new entity will put forward all resources to focus on the development of technologically-advanced and efficient combustion engines and hybrid powertrains that would be available to Volvo Cars, Geely Auto, Lynk & Co, Proton, Lotus, and LEVC among others, further strengthening the synergies between brands.
Currently, Volvo Cars and Geely Auto have around 3000, and 5000 employees respectively working on combustion engine operations including research and development, procurement, manufacturing, IT and finance functions. No reduction in the workforce are anticipated.
Since the acquisition of Volvo in 2010, both Geely Auto and Volvo have reached record sales figures consecutively. The proposed new business unit will further increase synergies for both parties on R&D, manufacturing, procurement, and operations.
Global automotive industry saw increasing demands on efficient combustion engines and hybrid systems. The proposed new business unit will supply third party manufacturers, providing possible growth opportunities.
President of Geely Holding Group, President and CEO of Geely Auto Group An Conghui said: "While pushing ahead on the transformation to full electrification, we will continue to increase our investments in the development of highly efficient combustion engines and hybrid systems to provide our customers with the most competitive products and service, whilst improving our joint operational efficiency."
"Hybrid cars need the best internal combustion engines. This new unit will have the resources, scale and expertise to develop these powertrains cost efficiently," said Håkan Samuelsson, Volvo Cars' President and Chief Executive.
The detailed plans of the new business are under development and subject to Volvo union negotiations as well as board and relevant authority approvals.