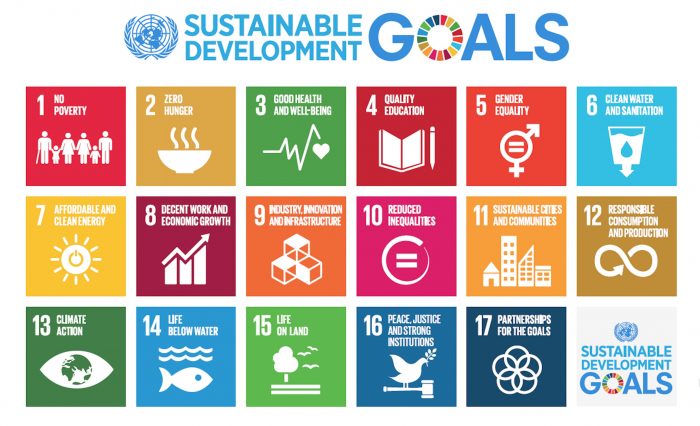 2019 June 20, Hangzhou, China. Zhejiang Geely Holding Group (ZGH) officially released the 2018 Corporate Social Responsibility Report on June 17. This was the Group's seventh Corporate Social Responsibility since it first began in 2012.
In 2018, ZGH focused substantial attention towards the sustainable management methods and aligned the Group's social responsibility strategy with the United Nations Sustainable Development Goals.
In 2018, ZGH subsidiary, Geely Auto released a fully independently developed B-segment modular architecture, B-segment Modular Architecture (BMA) which meets the stringent regulatory and fuel consumption requirements of different countries and regions around the world, helping spearhead Geely Auto's further global market activities. The commonality of parts between different models based on the BMA is up to 70%, which helps to reduce R&D cost between 20 and 30 percent and shortening new model development time from several years to as short as 18 to 24 months. The strong selling Bin Rui sedan and Bin Yue sports utility vehicles, two new models based on the BMA has ushered in a new chapter for sustainable development and globalization for the Geely Auto brand.
Last year, ZGH fully entered into a new era of new energy vehicles. The Group has obtained more than 300 core technology patents and achieved completely independent development of new energy technologies and solutions in China. As part of their commitment to become a global leader in new energy technologies, Geely Auto unveiled their new energy development strategy in 2018 consisting of four technological pathways including pure electric technology, hybrid technology, hydrogen fuel cell, and alternative fuels.
In 2018, Geely New Energy Commercial Vehicle Group (GCV) was formed to utilize Geely's latest technologies in new energy commercial vehicle such as the e-GAPF power system, clean methanol power, smart connectivity, active safety systems, lightweight materials, and pure electric drive systems. GCV launched the E6 electric light minibus and RE500 range extended light truck in 2018 with plans to further boost their product portfolio with zero emission products.
Advanced technologies have not only supported the redevelopment of products from ZGH, it has also supported the green transformation of its production bases. ZGH has been committed to establishing energy efficient production bases that have a limited footprint on the environment. For example, ZGH now demands that all logistic vehicles operating within ZGH plants are all pure electric as a means to reduce emissions and noise pollution. All packaging material used by ZGH are all environment friendly with the recycling rate throughout the supply chain reaching 97%.
In line with its Green policy, ZGH adheres to low-carbon sustainable development. By the end of 2018, ZGH had established 112 new battery recycling facilities worldwide. The combined solar power generation capacity at ZGH plants reached 100MW last year with an annual power generation of more than 100 million kWh and reducing carbon emission by more than 100,000 tons. Solar power supplies around 15% of the power to ZGH plants.
ZGH has built a global R&D network and supply chain with the aim of becoming a global top 10 automotive group. Contributing to the sustainable development throughout the entire automotive industrial chain, ZGH has worked with global partners to develop stronger procurement systems, cultivate talent, and build a global sales network.
In 2018, ZGH upgraded its procurement system to SRM 4.0, enabling suppliers to access certification and better manage the procurement process. In addition to requiring quality certification, all component suppliers must meet ZGH's stringent environmental management system certification, and have environmental protection commitments in their contracts. ZGH subsidiary, Geely Auto has also been paying attention to the sustainable development and financial health of its dealers. Geely Auto has worked on improving dealer service quality and standardizing their image leading to a rise in profitability for Geely Auto dealers with the proportion of profitable dealers reaching over 95%.
Zhejiang Geely Holding Group has also paid attention to sustainable development within wider society. ZGH has set a model for public welfare activities from the private sector; In 2016, ZGH launched its "Geely Timely Rain" Targeted Poverty Alleviation Project. Through targeted measures tackling issues with industrialization, education, employment, and agriculture, ZGH has invested more than 350 million RMB in 17 regions within 9 provinces in China to help more than 13,000 families and 25,213 people lift themselves out of poverty in 2017.
Last year ZGH continued innovating its public welfare model and invested a total of 275 million RMB in poverty alleviation projects, helping 8,831 families and 15,881 people. Through the Geely Timely Rain project, the Group helped revive tea production in the impoverished Leishan County with modern production technologies, business management experience, and the development of tea culture tourism business in the area. From the Leishan Tea project, Geely has demonstrated a new mode of public welfare combining "funding, management experience, technology, sales, and brand building" to help local communities lift themselves out of poverty and achieve sustainable development.
In 2018, ZGH has seized the opportunities in "electrification, intelligence, connectivity, and sharing" to transform into a technology-based mobility services company. While pursuing its own sustainable development, ZGH has strived to integrate the concept of social responsibility into the heart of its brand and find value in the building harmony between the economy, society, and the environment.