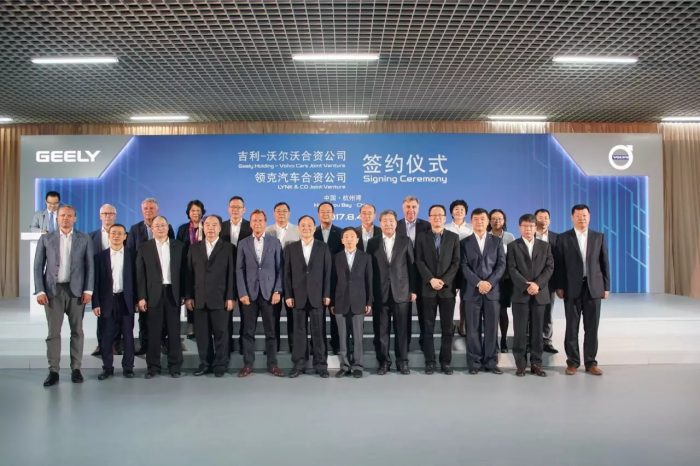 4 August 2017, Hangzhou, China. Zhejiang Geely Holding Group (Geely Holding), China's leading privately-owned automotive group, has completed the formation of two new joint ventures with Volvo Cars to co-operate on automotive technologies, purchasing and the future development of the newly-launched LYNK & CO brand.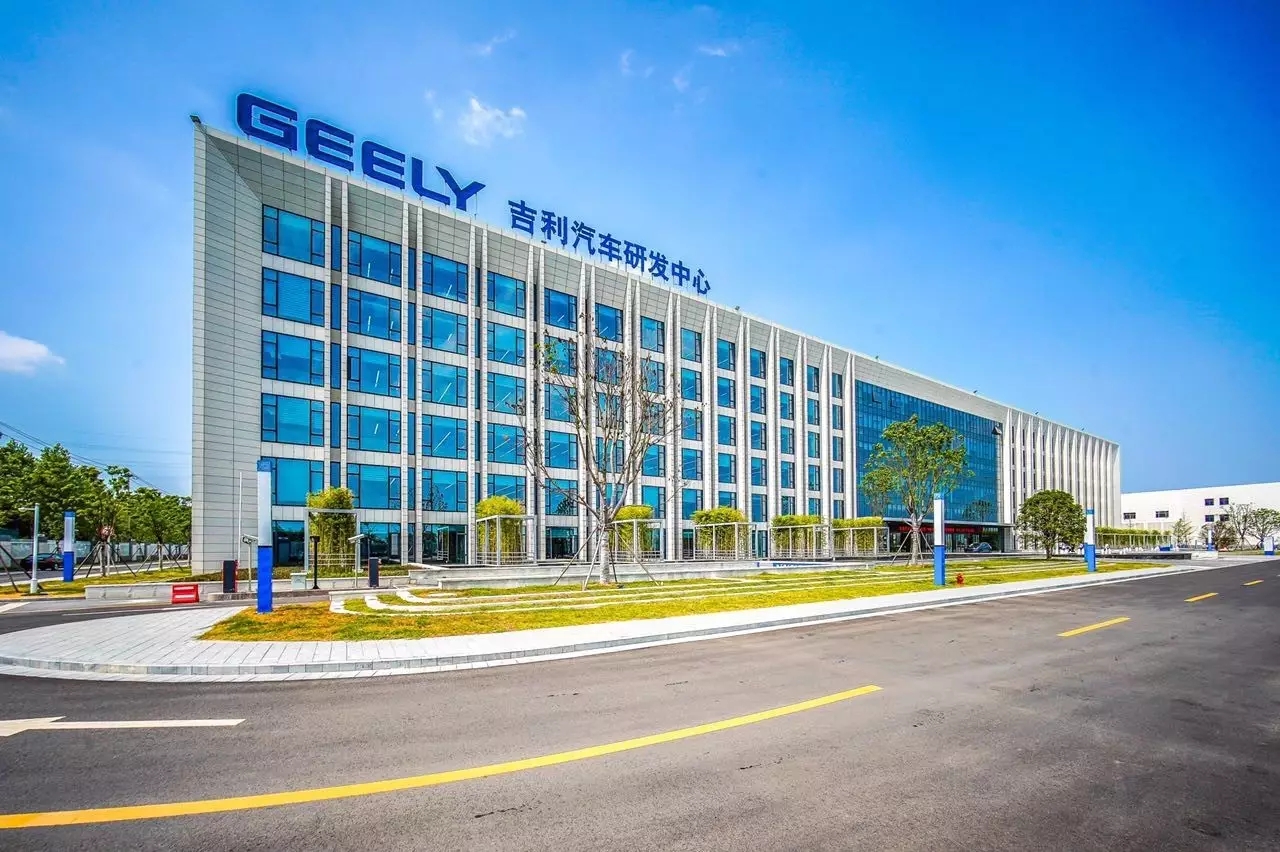 Geely Holding and Volvo, its wholly-owned Swedish subsidiary, today signed a wide-ranging agreement to formalize the joint ventures, covering the strategic priorities, management teams and targeted synergies for the collaboration projects.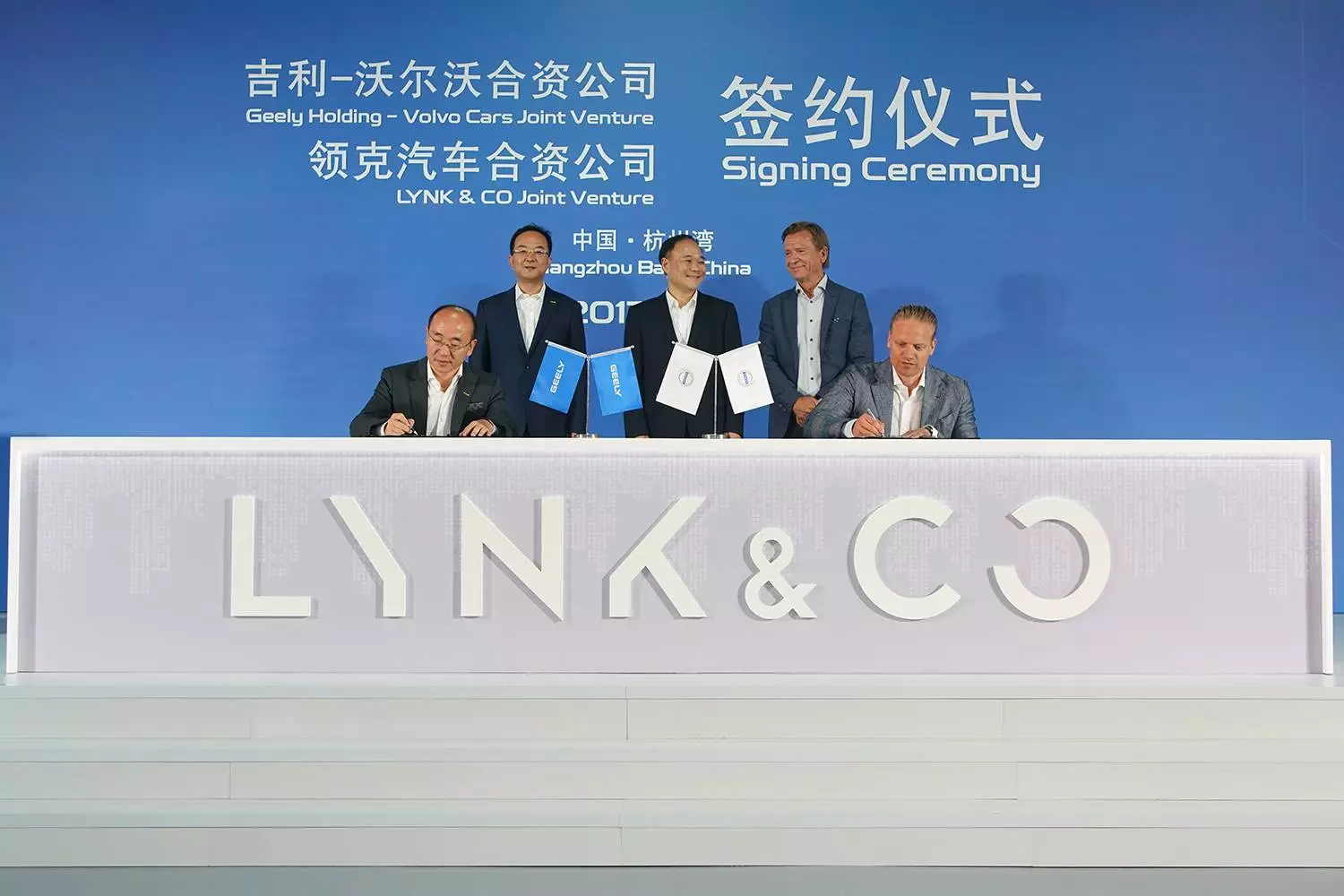 Geely Holding Chairman Li Shufu said: "These joint ventures will create significant value for our automotive brands. We aim to deliver global economies of scale by facilitating closer cooperation between our brands on shared vehicle architectures, powertrain development and electrification, while offering synergies that will enable LYNK & CO to achieve its full potential."
Technology and Purchasing Joint Venture
Under the agreements announced today, a new technology joint venture company will be formed called GV Automobile Technology (Ningbo) Co. Ltd., which will be 50-50 owned by Volvo Cars and Geely Holding and headquartered in China with a subsidiary in Gothenburg, Sweden
Lars Danielson, former SVP of Volvo Cars and CEO of Volvo Cars Asia Pacific, will become the Chairman of GV Automobile Technology. The joint venture will seek synergy benefits for Volvo, Geely Auto and LYNK & CO through two divisions in technology and purchasing.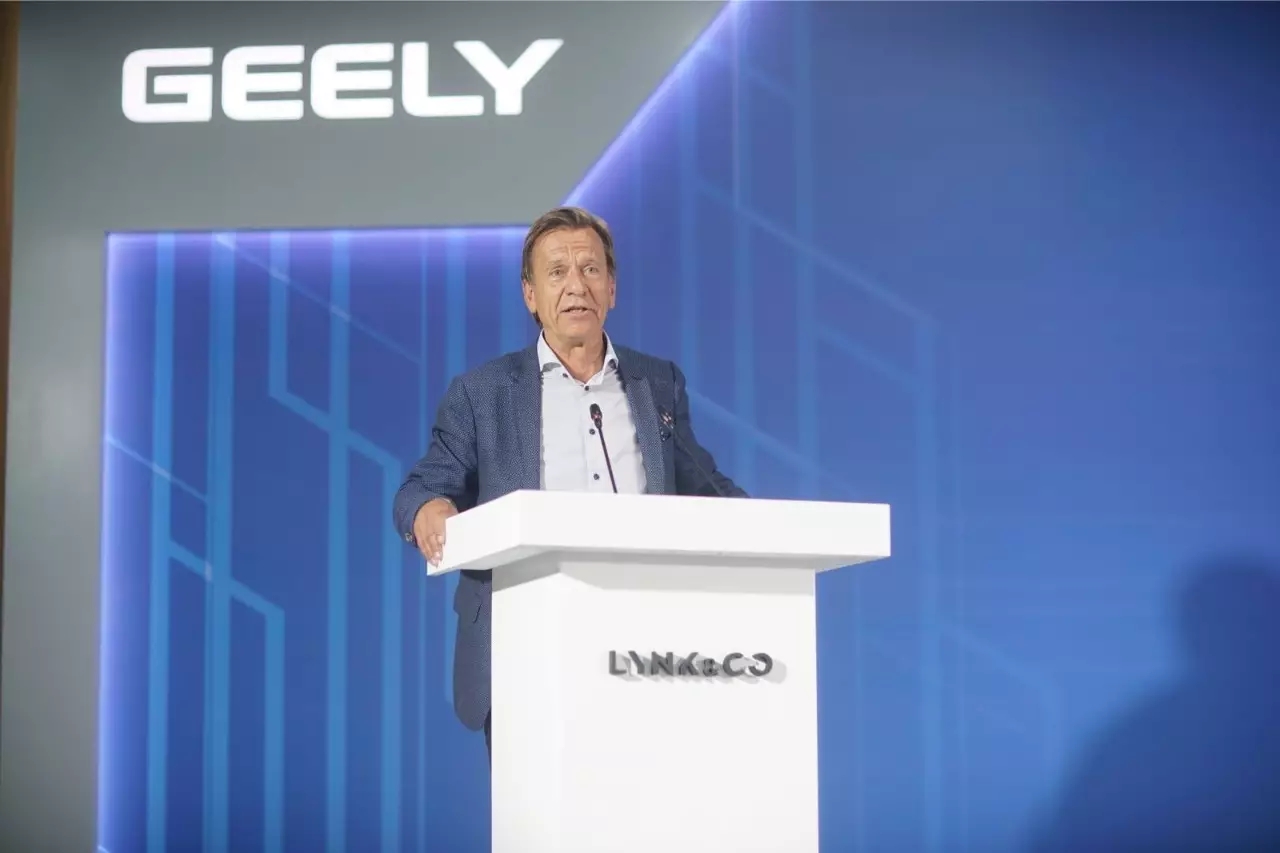 GV Automobile Technology, operated by Geely Auto and Volvo, will make available all current vehicle architectures and powertrains from the respective companies to their partners. The partnership will cooperate on next-generation automotive technologies.
"The JV will also generate significant synergies, shared development costs and procurement cost savings for Geely and Volvo," said Mr Danielson. All future architecture and technologies developed will also be made available to the joint venture under license for brands across the Geely Holding group.
LYNK & CO joint venture
The separate LYNK & CO joint venture, also formally signed today, will be jointly owned by Geely Auto (HK 0175), Geely Holding and Volvo cars under a 50-20-30 percent share structure.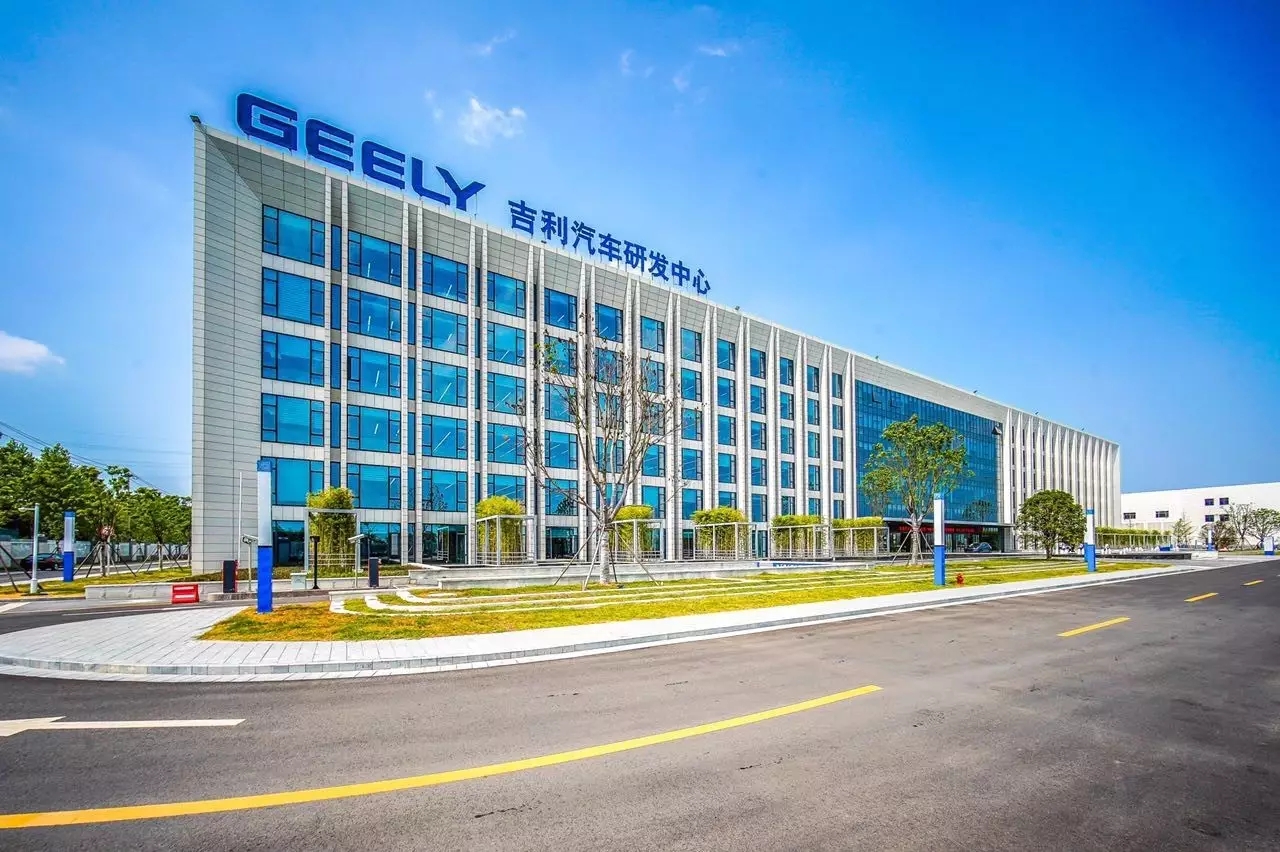 Mr. An Cong Hui, Geely Auto Group CEO and President, will become the Chairman of the LYNK & CO board in the joint venture venture, in which Mr. Feng Qing Feng, Chief Technical Officer of Geely Auto Group, Håkan Samuelsson, President and CEO of Volvo Cars, Daniel (Dong Hui) Li, Executive Vice President and CFO of Geely Holding will serve as board directors.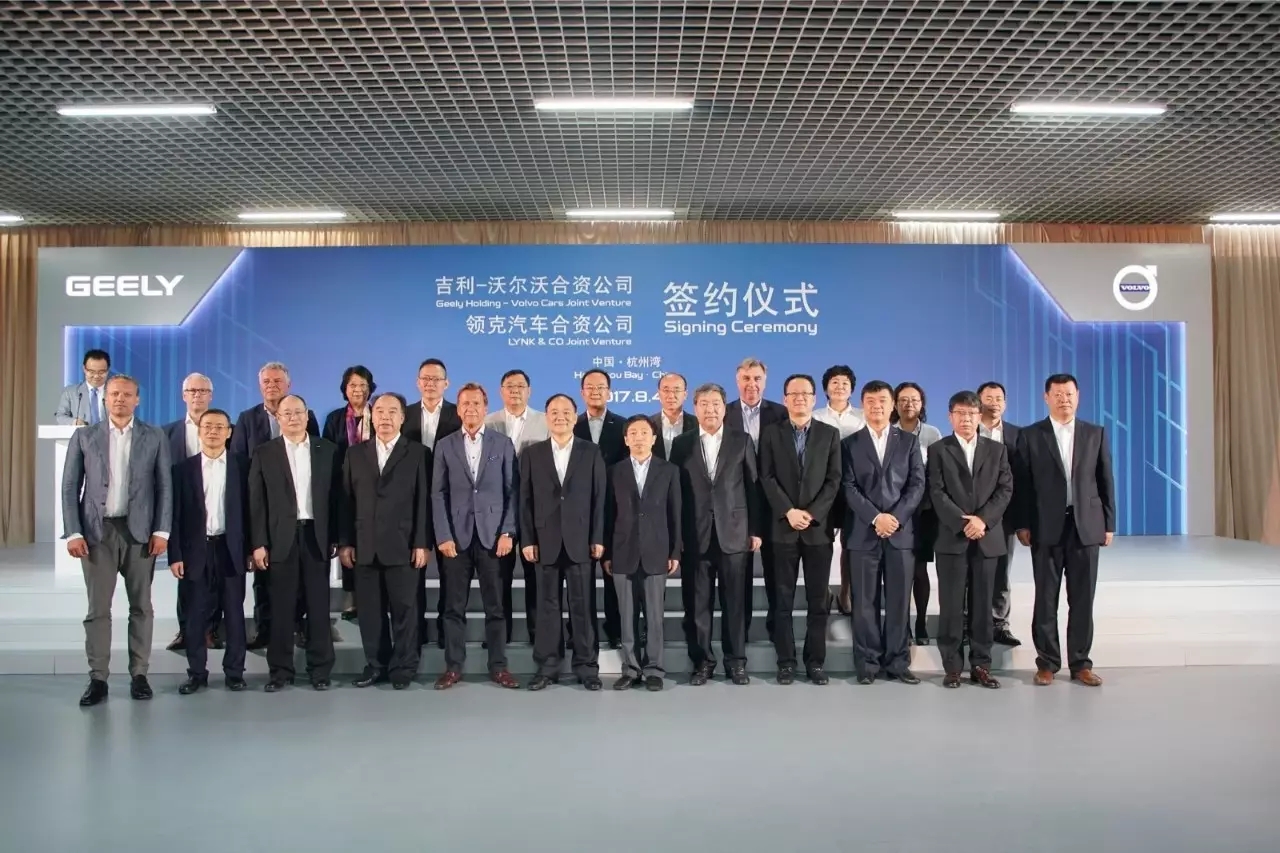 Under the LYNK & CO joint venture, the recently launched global brand will gain access to technology and business support from Volvo, including the Swedish company's Scalable Product Architecture (SPA), its advanced modular architecture and the latest powertrain products and technologies.
Mr. Alain Visser, Senior Vice President of LYNK & CO said: "Both joint ventures help LYNK & CO to establish its products as premium, innovative and high quality whilst maintaining the unique brand identity, positioning and business model."
"We look forward to expanding our cooperation with LYNK & CO. It will be beneficial for both companies", said Håkan Samuelsson, President and Chief Executive of Volvo Cars.
The two joint ventures represent a deepening of the collaboration between Geely and Volvo, which was acquired by the Chinese group in 2010. They represent the first time a Chinese domestic manufacturer has signed a deal for full-technology-sharing and purchasing co-operation with a leading western brand.