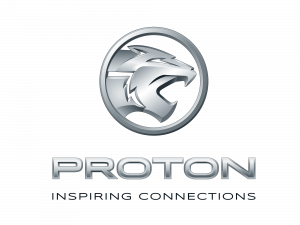 Proton Car is the national car brand of Malaysia. The brand was established in the early 1980's at the behest of the Malaysian government, and later reverted to semi-private ownership under DRB Hicom. Zhejiang Geely Holding Group purchased 49.9% of Proton Cars.
Proton was born in Malaysia, but quickly became a recognized global brand with exports across Europe, South East Asia, Latin America and Russia.
In May 2017, Zhejiang Geely Holding Group and DRB-Hicom signed a deal that will see Zhejiang Geely Holding Group buy a 49.9% stake in Proton Cars. Under this deal, Geely Holding Group is committed to seeing a full revival of Proton Cars to being the number one Malaysian domestic brand and the leading brand in South East Asia.
PROTON ended 2022 with a fourth consecutive year of sales growth to push overall sales to their highest total since 2013. The company closed its books with 141,432 units sold (domestic and export). The company has retained its ranking of second in the automotive sales table with an estimated market share of 19.6%. Total-Industry-Volume (TIV) for 2022 is estimated to have closed at over 720,000 units, a new industry high, on the back of a record-setting December.