Part 2 of 2 articles on Colour, Material and Finish
Surface material and its texture are tactile aspects that physically connects us to the car – from the leathered steering wheel that we grasp, or the cushion fabric that brushes our skin, to the scent emanating from the dashboard, commonly referred to as the 'new car smell'. Continuing from our previous CMF story on colours, Geely Design China's CMF Director, Elsa Zhang, and CMF Expert, Dana Popescu, now tell us about material selection and how CMF is designing for the future.
Balancing cost and sustainability
In selecting the right material, it is important not to put financial strain on consumers. This is challenging for many carmakers who are looking into sustainable material usage. Supplies from such materials as recovered fishnets are extremely low and could not accommodate the needs of many mass-market brands, not to mention expensive. In the end, they are reserved mostly for luxury brands.
Elsa highlighted another challenge with ecological materials: "Physically, they are not distinct from their non-ecological counterparts, so if the price differential is minimal, customers might be willing to pay extra but if its substantial, it becomes harder for them to see its true value." With better education and advocacy on sustainable materials, Elsa hopes a surge in demand and volume will heighten efforts to procure them and cause their prices to drop.
The silver lining is that brands like Polestar and Zeekr are leading the way in utilising sustainable materials, enabling Geely's other brands to follow closely behind and help raise both popularity and volume. This can give the Group collective access to a wider range of suppliers with better prices.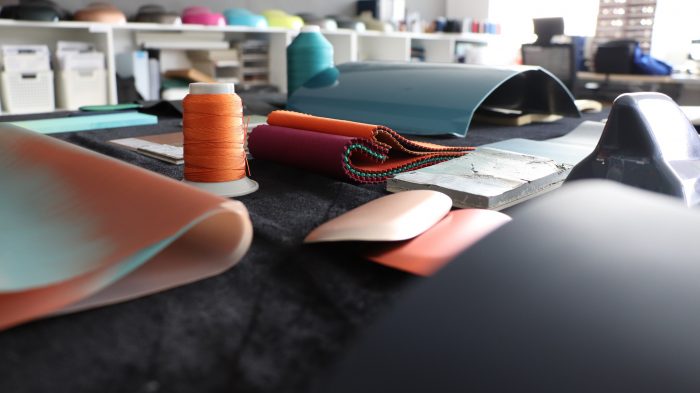 Determining appropriateness
Material selection is largely determined by car type and usage. SUVs and MPVs meant for an active lifestyle can easily get dirty but must still look good at all times. CMF designers need to use suitable material here that do not get dirty easily and can also be cleaned easily, like smooth PVC. For family SUVs and MPVs, a more comforting material may be used instead.
Comfort is key for family sedans too, according to Dana: "Suede works best here to make passengers feel comfortable while also feeling homely, and depending on the targeted customer profile, CMF designers may prioritize elegance over the material's dirt resistance." She said that the material colour is also important, as light and black colours will get dirty quicker than medium shades.
As highlighted earlier, a particular car model can serve multiple groups of customers and purposes. The shape of the exterior and interior which predominantly define the car are fixed in most instances, but the CMF designers get to stretch the coverage of potential customers by introducing variants and options – different colours, fabrics or personalities to satisfy the needs of different groups.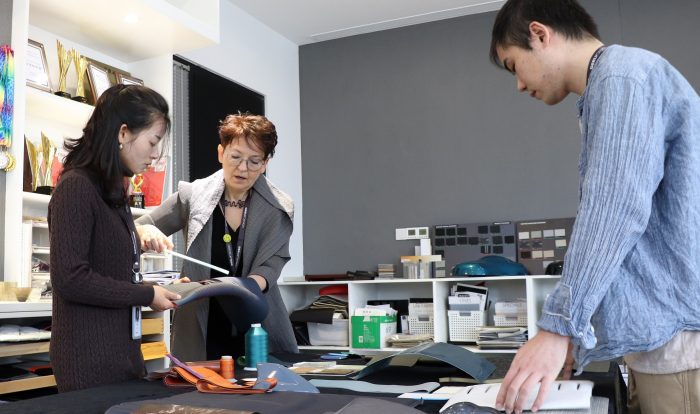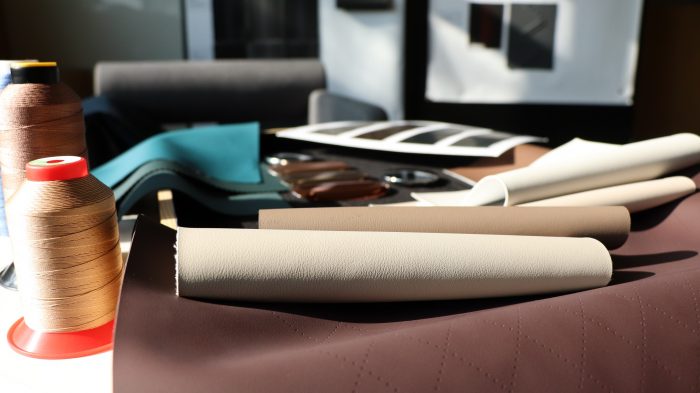 The future of CMF
Marketing and clinical trials show that people spend more time in a car today than ever before and this trend will continue with the advent of autonomous driving. This led the CMF team to push for more healthier, anti-bacterial materials within the car, especially in light of the recent pandemic, which can provide passengers with both sensorial and emotional comfort.
Elsa has also observed that the dynamics of the design team as a whole has changed considerably.  Before, only exterior designers were given the spotlight, but things are changing: "Today and in the future, I envision that CMF will be standing on the same level of importance with other design disciplines, as greater interaction and integration among them is key to redefining the whole automobile experience".
Technology will also play a key role going forward with Virtual Reality (VR) shaking the way designers work. CMF designers can now work more efficiently and effectively in terms of time and cost, as VR allows them to conduct thorough reviews before a physical mock-up can be produced. Prior to this, with Photoshop for example, they weren't able to see texture details and zoom in or out around the objects. Read more on how VR is utilised at Geely Design.
Working at Geely
Having previously worked with other car brands, both designers said that working at Geely is very different: it is much faster, more dynamic and highly agile, meaning there are lots of changes that may lead to some frustration, but these also present opportunities to explore new solutions and advanced possibilities. Creativity is more appreciated here, allowing CMF to be more visible in its contribution to the whole customer experience.
For the 24-member CMF team at Geely Design China, inspiration comes to them from absolutely everything. They have been cultivated to be curious all the time about their surroundings and to completely immerse themselves in it. This not only helps on a visual level but also on a sensorial level. In short, anything that can enrich their own lives can become a source of inspiration.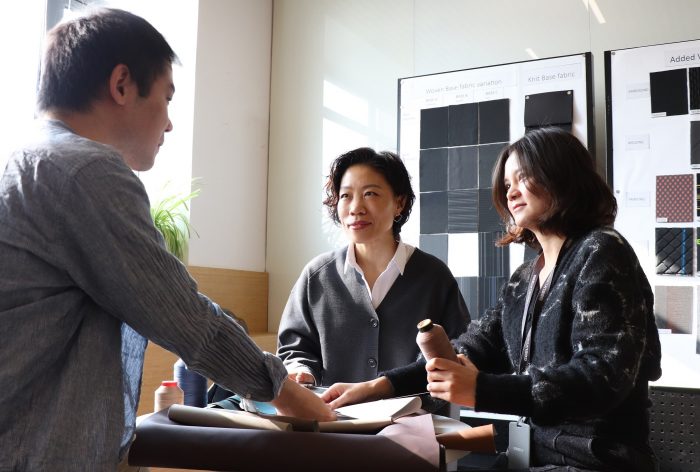 A final note
The boundaries between each design function have slowly begun to disappear. Geely Design has come to terms that they are not designing just a car anymore but an entire experience, which is not possible to execute as a single, specific unit. Of course, everyone will specialise in their respective area, but they will need to find new ways to work together in delivering the final experience.
For CMF designers, they're finally getting their dues in this new era. No longer behind the scenes, no longer just 'putting on the makeup', but an integral part of the entire design process which builds an emotional connection to the customers. That makes CMF highly worth a mention, two articles worth to precise…