The world has changed, and we must all look for ways to maximise our safety. In the auto industry, Geely has taken the initiative to provide peace of mind to car drivers and passengers.
With the development of the global epidemic situation, it is becoming more and more evident that virus protection and control will require a long-term effort from the whole of society. Because of this, an important subject is how we can find solutions to the problems now faced by developing safer and healthier products that can ensure our wellbeing in the future.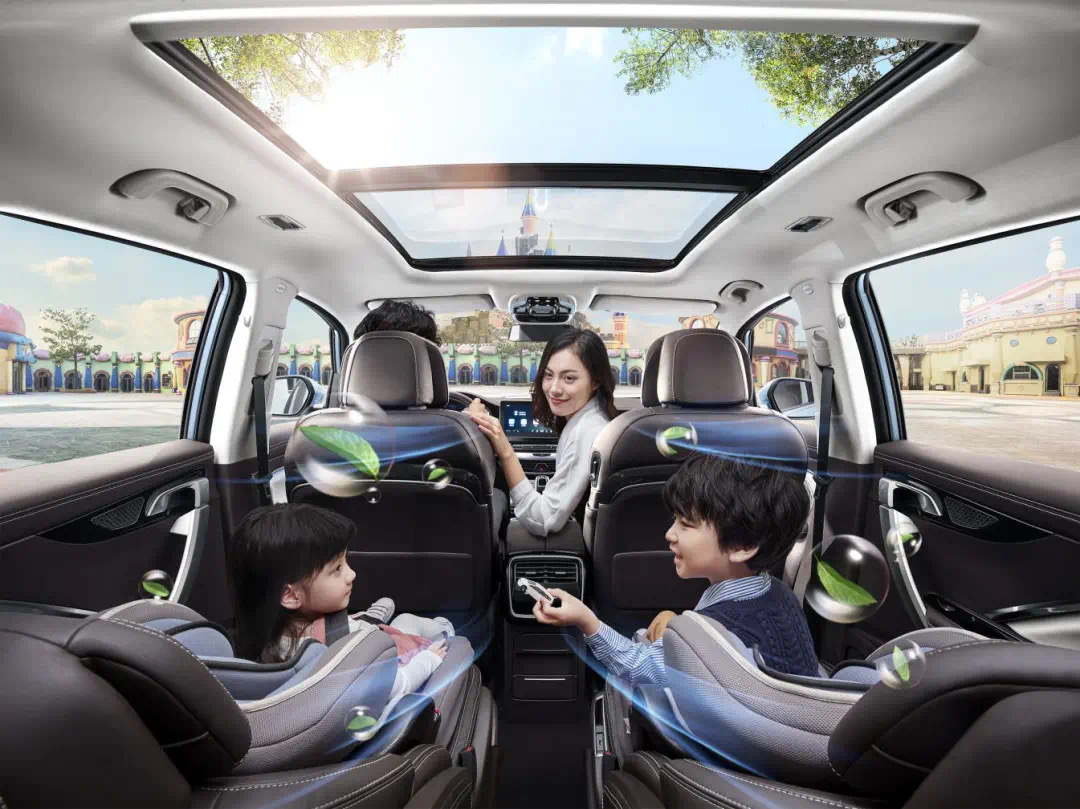 So how can we surround ourselves with these products and services? As a space in which many people spend a large amount of time, cars too need to provide safety for those within. An example of this is the Healthy Car project, which Geely in invested 370 million yuan in developing and has already implemented into production in all cars across its Geely Auto brand. So, what is a 'healthy car'? How does it protect drivers and passengers? What are the benefits for the everyday user?
We spoke with Dr Ma Qiu from the Geely Research Institute, who has been working on material technology development, to tell us more about the Healthy Car project, as well other major breakthroughs in providing safe mobility solutions during these times.
What does this term 'healthy car' mean?
The term 'healthy car' can be broken down into two areas: one is the related to the health of those riding in the vehicle, the other is related to the outside environment and the wider, long-term implications related to the production and propulsion of vehicles.
The first of these covers the safety of the air within the car; the air the passengers and the driver breathe during their trip. This means each car requires technology such as an air cleaning and filtration system, intelligent health-monitoring system and other advanced technologies.
As for the wider implications of a Healthy Car, Geely focuses on a sustainability strategy that relates to CO2 emissions of its vehicle during the whole life cycle, including the cars production,  and also the sourcing of sustainable construction materials.
From R&D to the implementation of this project only took 20 days. How were your team able to react so fast?
After being notified of the job, a group was quickly set up that would report directly to Geely Auto's CTO, and within two days the technical plan for the project's execution was completed. The team responsible included staff from a range of departments including R&D, testing, marketing and the after-sales department, with around 100 involved in total. An important point to mention is that this project was finished during the epidemic period, when all departments were suffering from a great deal of disruption – it required a strong and passionate team that could work together closely and efficiently. Our team did not disappoint.
Geely has a very efficient new product development process (NPDS) for effective component development. For the new filter, all of the outputs, including component performance standards, raw material selection, part testing, and mass production preparation was followed clearly and precisely, with no time lost.
Where can we see this technology in use at present?
Previously, the air filters in Geely's cars could achieve a 90% air filtration efficiency, with an activated carbon filter added to higher-end models to further increase this figure. Now, all Geely models are equipped with CN95 high-efficiency filters, and current owners are able to make an appointment to replace their old filters with this new technology, absolutely free.
Some of the flagship models may include the addition of antibacterial or allergic-proof filter elements, or even electronic filter elements, to ensure the efficient blocking of pollutants, while keeping the functions of sterilization, and odour removal.
What are the next steps of this project?
With the exception of the previously mentioned points, a dynamic sterilization and protection function is in the works. Geely Auto will work with world-famous science and technology research and development institutions, professional medical health agencies, and industry leaders and experts, so that together we may complete the scientific research of the Healthy Car projects.
We also plan to develop infant-friendly ecological material, which has a high antibacterial efficiency through the strict control of substances such as heavy metals and dyes, and to take the initiative by giving our cars environmentally-friendly and antibacterial materials. We have also been actively seeking cooperation with expert resource teams in various fields, for example in the field of antibacterial research, Geely auto and Guangzhou institute of microbiology have established a joint microbiology research laboratory dedicated to the research of vehicle biosafety.
Cross-disciplinary cooperation such as this will create higher-level technologies and products and lead the overall improvement of vehicle antibacterial and odour reduction technology in the automotive industry.