35 years is the blink of an eye in this industry. Geely Group has achieved a lot in such a short time. 
Geely Holding has been in the Global Fortune 500 list for 10 consecutive years, ranked 239th in 2021. Its namesake brand Geely Auto is also one of bestselling car brands in China, with more than 1.32 million cars sold in 2020. From a single domestic brand, the Group has evolved to include a long list of brands that includes the prestigious Volvo, the Geel-Volvo collaborative effort Lynk & Co, high performance electric brands Polestar and Geometry, prestigious sports car brand Lotus, Malaysian carmaker PROTON, and most recently ZEEKR, the Group's premium electrified brand of the future.
But this level of success didn't happen overnight. In fact, it has been 35 years in the making…
Humble beginnings
Like all good stories, this one has its protagonist. Geely's Founder Eric (Li Shufu), came from very humble beginnings in rural Taizhou, China. Back in the 1980s, the young serial entrepreneur acquired a business that involved stripping away precious metals from refrigerators. During this time, as the country began to open up, he noticed consumers moving away from low-end products towards more desirable goods. In terms of private transportation too, families moved away from their trusty bicycles and towards combustion-powered motorbikes and cars. Here, Eric felt he could use his knowledge in engineering to at least explore the idea of building cars.
Geely was officially formed circa 1996 and two years later it would launch the Haoqing. Was it as stunning as Geely Auto's latest flagship SUV, the Xingyue L? Not exactly.  It was, however, a good effort and a great start to what would become China's number one car brand. Unfortunately, back then, private automobile companies weren't allowed to operate in China – everything had to be state-owned and state-run, and even these select few could only manufacture American and European makes and models.
All this changed in 2001 when China became part of the World Trade Organisation (WTO) and, at the same time, Geely was finally granted the license to officially produce vehicles, becoming China's first private carmaker in the process. Now that it was official, Geely's factories would receive an upgrade and overall vehicle quality would improve, but getting to the level of Geely's cars today, of course, would take some time.
Fast forward to 2007, and Geely was in the midst of a 'renaissance', where it vowed to heighten its focus on enhancing the technology and quality of its cars. A year later, Geely's famous Panda received a 5-star C-NCAP safety rating, the first Chinese car to do so, signifying that the brand was finally getting proper recognition from industry peers as well as consumers.
In search of a tiger
Feeling elated and confident from the change in perception towards Geely, Eric Li did the unthinkable. At the Detroit Auto Show in 2008, he approached the Ford Motor Company about the possibility of buying Volvo Cars, which was struggling at the time. Let's just say that their immediate response was less than cordial, but Eric wouldn't give up and just two years later, he was finally able to purchase his most sought-after brand for 1.8 billion USD. In his now-famous statement that was addressed to Volvo's staff after the acquisition, Eric suggested that together they "Let the tiger out of its cage."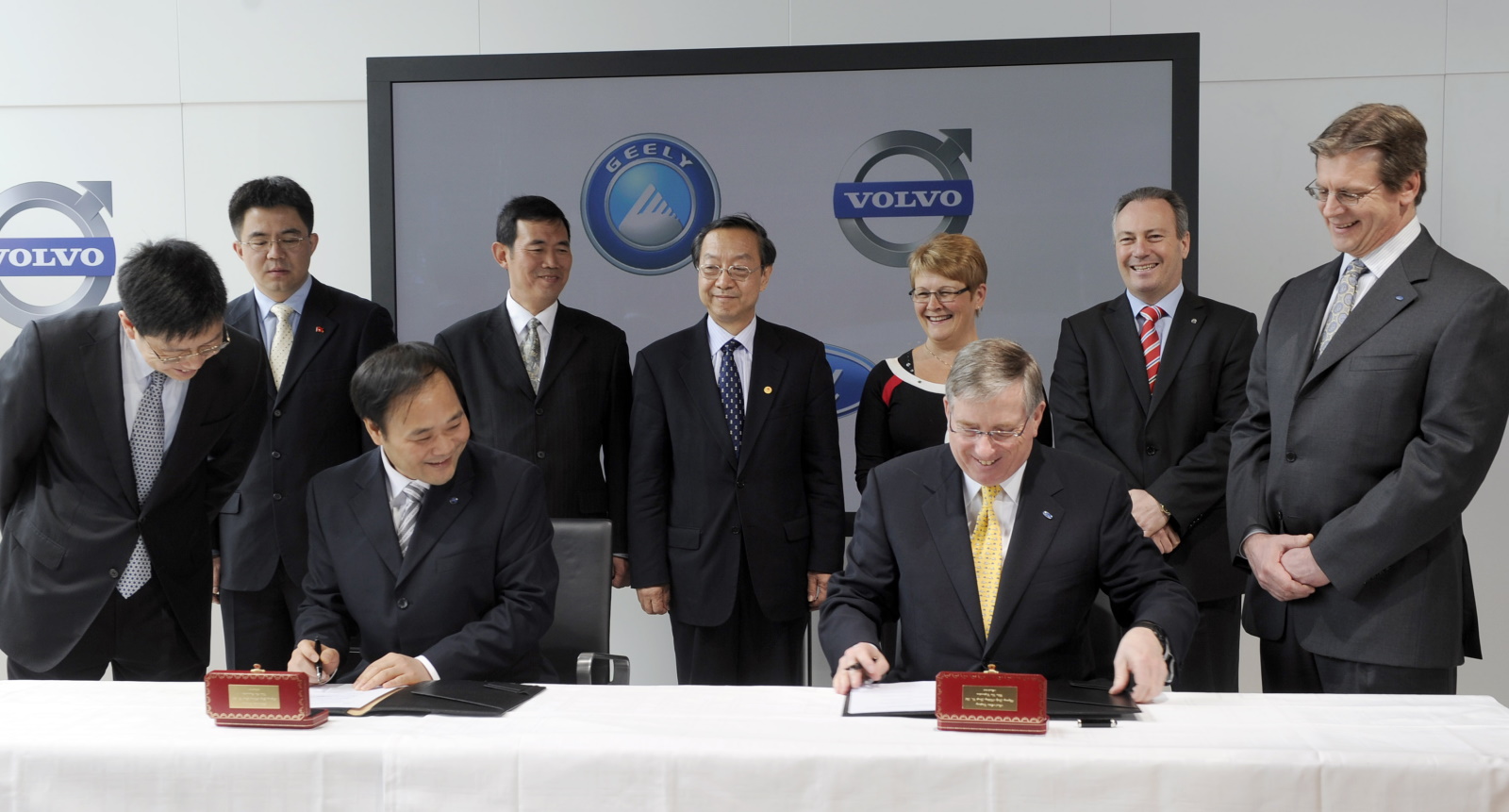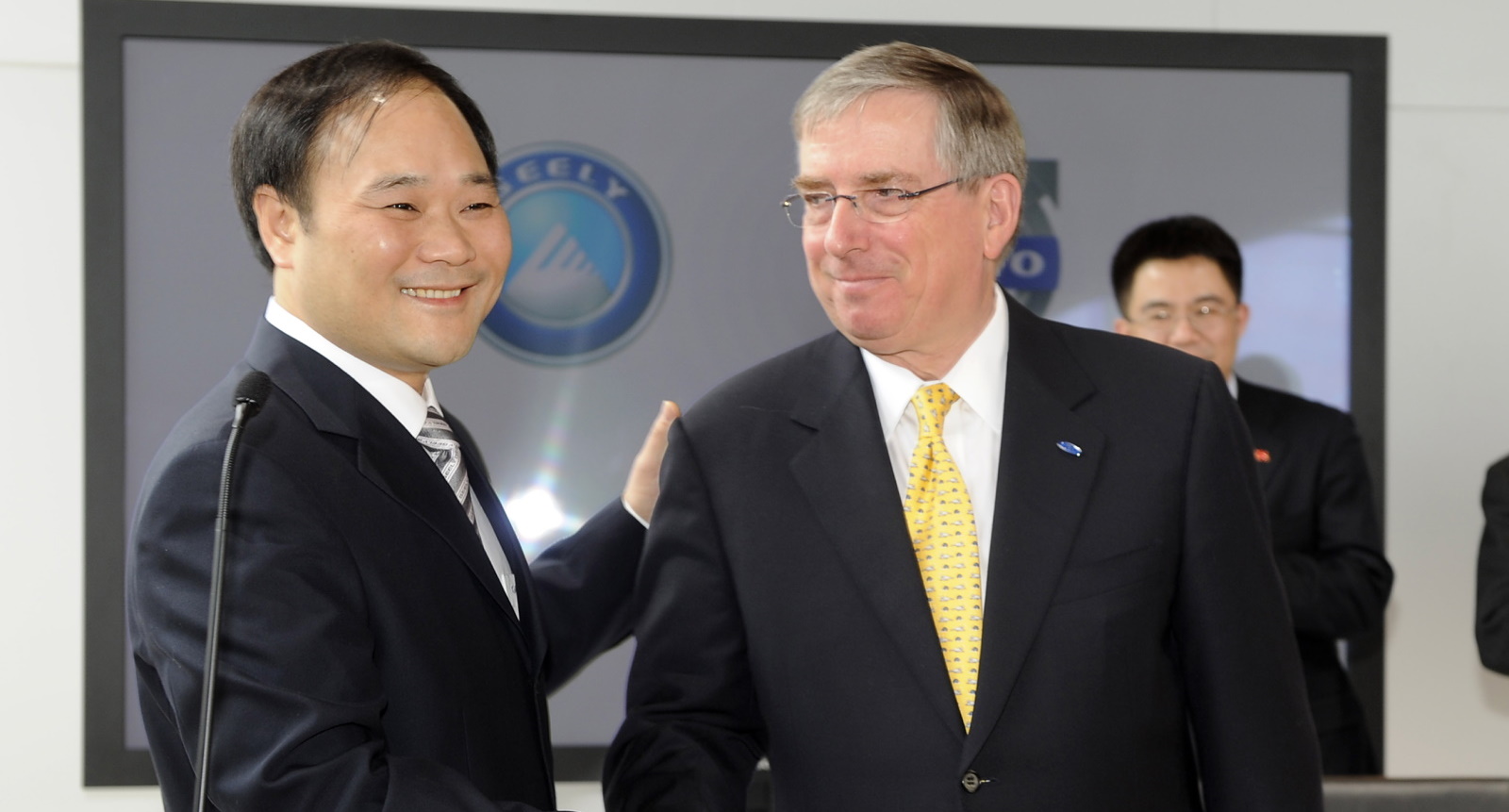 The purchase of Volvo came with a slew of other establishments in and around Volvo's hometown of Gothenburg, Sweden, most notably a research and development outfit called CEVT (China-Euro Vehicle Technology). Resources and innovations from CEVT were ultimately shared with Geely's own Geely Research Institute in China which would enable the creation of new synergies that benefited the entire Group with more refined vehicles.
A stronger, smarter group
These shared synergies facilitated Geely to evolve further through the introduction of entirely new brands like Lynk & Co. Lynk & Co, and more specifically its 01, would be the first to use the Group's new CMA vehicle platform that would later be seen in other models across the Group. Geely also created a mass-market pure-electric brand called Geometry and more recently, the premium electric brand Zeekr which uses the Group's newest SEA pure electric platform.
When it's not creating new brands, Geely busies itself in acquiring stakes in established brands, such as the Malaysian carmaker, PROTON, to extend the reach of its products and platforms into the Southeast Asian and right-hand drive markets. It also gained majority control over Lotus, the prestigious British high-performance sports car brand, in which it aims to unleash an array of electrified models ranging from SUVs to sports and hypercars.
In China itself, Geely presently operates countless factories, the newer among them named "Intelligent Factories" for their high degree of automation and connectivity, allowing for a more seamless production now and into the future. Geely has also invested a considerable amount into upgrading the factories for the brands it has acquired like LEVC, PROTON and Lotus.
In recent years, Geely has moved away from the notion of simply being a car manufacturer and towards a leader in mobility. While its origins were in making simple combustion engine vehicles, it now moves forward with pure electric and highly efficient electrified (hybrid) vehicles, all with increasingly higher levels of engineering. The Group's ambitions of autonomy will be aided by the future launch of its low orbit satellites, while investments in urban air mobility companies, like Volocopter, will support a comprehensive ecosystem of mobility in the future.
We've come a long way from stripping down refrigerators, wouldn't you agree?
Happy 35th Birthday Geely Group!