In September 2021, Geely Auto Group appointed Stefan Sielaff as its new design chief, based in Gothenburg, Sweden. He brings over 30 years of car design experience from brands like Audi, Mercedes-Benz and Bentley. Stefan now oversees design for brands under Geely Auto Group, including Geely Auto, Geometry, Lynk & Co and Zeekr. It's time we get up close and personal with him.
Stefan, welcome to Geely Design. How have you been settling in and how different is life at Geely compared to where you were before?
Thank you. I've been settling in just fine in the new environment and this new city. Its only been about six months, but we've achieved so much and there is still a lot more to look forward to.
From the size to the high demand of working for a large group with multiple brands, I don't think there is much difference between Geely than the rest. The most notable difference is the speed in which decisions are made, as well as the creative freedom. You see, our designs don't have to be analysed for too long, as everything is decided quickly which also shortens the entire process. For a designer, this is highly fascinating and satisfying.
Secondly is the incredible openness to having multicultural teams. Personally, I have not seen so many nationalities and such a young team for a very long time. Breaking the traditional norms gives these young people from various backgrounds a chance to work in a pluralistic environment to help deliver some of the best designs in the world. This is literally something I've not experienced before, at least not on this scale and dimension.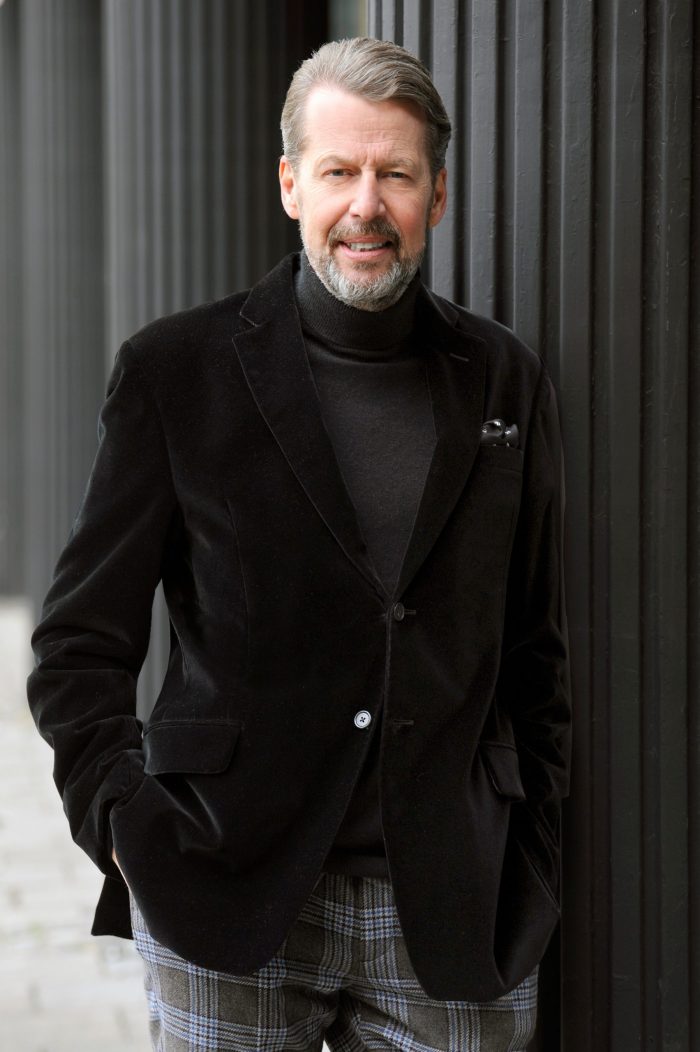 What was it like moving from Germany to Sweden?
Although I am a native Bavarian from Munich, my family and I have lived in other countries before, so the move to Sweden wasn't difficult for us but in fact, was very simple and easy. As a designer, it was almost a joy to be given a chance to explore the Scandinavian culture, which I find is highly design-oriented and entrenched with high quality. Gothenburg itself is a beautifully captivating city that has everything a designer needs to thrive.
One thing that fascinates me the most about Scandinavia is its furniture design. Ever since the 1920's, Swedish furniture design has always been unique, with emphasis on the material. Most of the time, the material appears in its pure form and not painted, reminding us of nature while revealing its originality and authenticity. They are always lightweight and not heavy nor baroque, and often presented in a reduced language.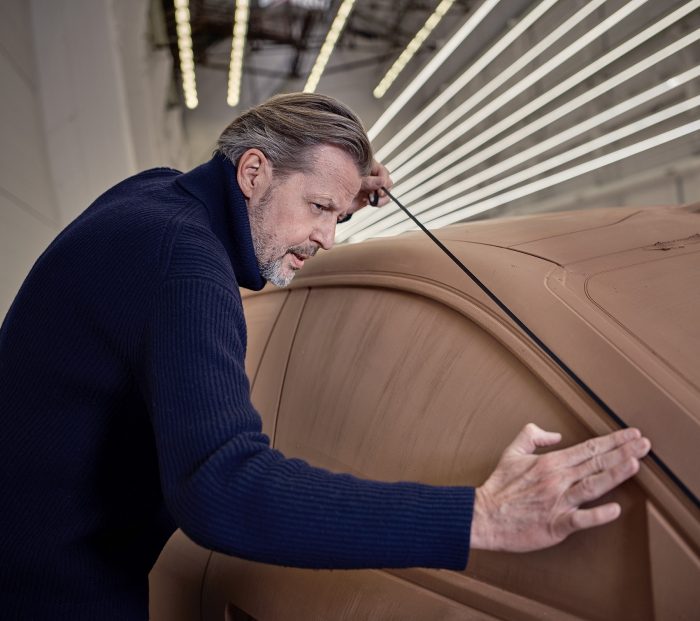 What do you see the direction for Geely Design for the next five years?
Our aim at Geely Design is to push the design and brand direction for Geely Auto Group as a whole, along with each subsidiary brand, towards a new direction to make it number one in terms of design, with a new set of design language that is unique for each brand. We are already looking ahead for the next step in our design development, where Geely's genetic code will have to further evolve into an entirely new dimension.
In five years, most of our products will be electric with almost similar technical specifications, so design will have to be the key differentiator. I am excited to see changes to the overall architectural layout of the car, perhaps with more emphasis on the interior which will function as a lifestyle capsule or digital hub. The collaboration between Zeekr and Waymo has already provided us with a first glimpse of this new design architecture.
People are always highly anticipating the next steps for Zeekr. So, what can we expect?
At present, the design language for Zeekr's first few models is still borrowed from Lynk & Co but will eventually evolve into something that is uniquely Zeekr. The Zeekr design team, here in Sweden, is currently busy developing a luxury design language for the brand, reserved for one of the highest segments of the market.
Global consumers, especially in the Chinese market, have a modern attitude towards luxury, without the traditional decadence and opulence, and instead expressed in a clear and clean design language. This new interpretation of high end allows Zeekr to make an absolutely brash yet confident statement that merits its own strength and unique voice. We work with lots of new technologies to always keep this design language new and fresh.
What are some of the newer car design trends that you're excited about?
I think there are currently two megatrends in the car design field, a sort of yin and yang, that is related to electric vehicles. One direction is extremely science-fiction, with a loud and robust design language that is almost robotic. On the other end, you have an extremely clean and reduced design trend, especially in the higher segments, where customers prefer to be socially hygienic.
To me, these latter, simple designs are more precious and always the most difficult to accomplish. Out of my 35-year experience in car design, I have learned this to be a design rule – it is easy to overload and complicate something by just throwing everything you have into it, but to make a simple statement, you'll need to make a lot of hard decisions and know what must be removed and put away.
What do you do for fun?
I would say painting and travelling, as they give me lots of inspiration and makes my life different to the daily work at the design department.
When it comes to travelling, I prefer places with unique architectural design, art galleries, and exquisite cooking and restaurant scenes. Meeting new people is equally important but in creating a design impact, it is essential to learn new elements from the local culture, especially from the daily living aspects like food, furniture and interior decoration. Its then no surprise when I tell you that I am a big fan of Italy, in particular Rome and Florence.