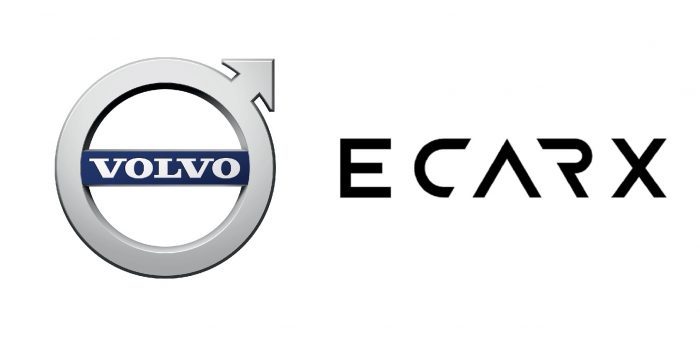 2021 March 24th, Gothenburg/Hangzhou. Volvo Cars and technology company ECARX are planning to set up a new joint venture for the development and commercialisation of a cutting-edge infotainment system platform.
The planned joint venture would allow both companies and the wider Geely Group to speed up technology development, improve cost efficiency and create new revenue streams.
Volvo Cars has worked with Google on the development of the Android Automotive operating system since 2017. In 2020, Volvo Cars and Polestar were the first car makers to introduce infotainment systems based on the Android Automotive operating system with Google apps and services built-in.
Through the new joint venture, Volvo Cars and ECARX will continue and expand the development of Volvo Cars' infotainment system platform. The joint venture will make the platform available to all Geely Group and affiliate brands, while also providing the platform to third parties through ECARX.
"The infotainment system in Volvo's latest cars is one of the best on the market, rivaling mobile phones in user experience," says Henrik Green, chief technology officer at Volvo Cars. "Through this joint venture, we can speed up development of the system, bring high quality infotainment to more cars and maximise incentives for companies and developers to create great services and apps for the users of the platform."
 ECARX is a new, stand-alone and fast-growing technology company that has a global footprint since its expansion to Europe in December 2020. It has extensive experience in developing and integrating high-quality Android-based infotainment systems for brands such as Geely Auto, Lynk & Co and Proton.
 "With profound accumulation in in-vehicle infotainment systems and the intelligent connected field, ECARX is committed to becoming the leading power in automotive intelligence technology in China," says Ziyu Shen, chief executive officer at ECARX. "This joint venture will be another important move for ECARX's globalisation strategy. It will start the partnership between ECARX and Volvo Cars, integrates their respective technical advantages to bring global consumers connected infotainment experiences that lead the industry, and paves the way for further cooperation."
 Volvo Cars initially plans to integrate the platform developed in the joint venture into Volvo Cars and Polestar cars, with their own unique user interfaces.
ECARX will be the exclusive commercialisation partner for the integration of the platform into other vehicles worldwide and in combination with its existing ECARX automotive services offering in the China market. Volvo Cars and ECARX are also investigating the use of ECARX automotive services in the China market and hardware from ECARX.
When established, the joint venture will be led by Jan-Erik Larsson, currently the head of R&D in China for Volvo Cars. Following final negotiations, and subject to finalisation and execution of relevant agreements between the parties, the company is set to become operational in the third quarter of 2021.
Notes to editors:
Volvo Cars and ECARX have signed a Memorandum of Understanding on a joint venture, establishment of which is subject to final negotiations.
The joint venture company is expected to employ around 100 people to start, with additional recruitment planned.
The joint venture company will have its headquarters in Gothenburg, Sweden.
Google, Google Maps, Google Assistant, Google Play and Android are trademarks of Google LLC.