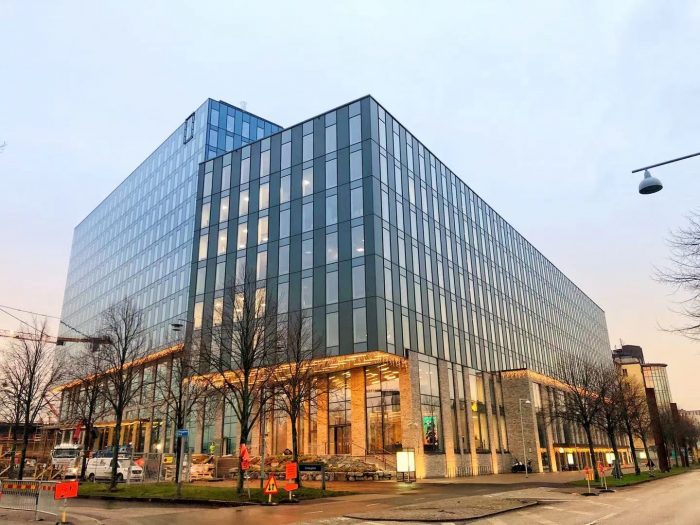 ECARX's EU HQ to be located in Uni3, Geely's new campus for innovation in Gothenburg, Sweden
HQ will support Lynk & Co and other Group brands in European market
Peter Rogbrant appointed as Managing Director of ECARX EU
Gothenburg, Sweden, December 22, 2020 – ECARX, a developer of cutting edge connected car ecosystems, announces the establishment of its EU headquarters and product development center, which is a key step of ECARX's global strategy.
The new ECARX EU HQ is going to give full play to the advantages of global talents in the region, and build experienced R&D and management teams. Based on ECARX's leading technology in vehicle chip-set and intelligent cockpits, ECARX EU will cooperate with global eco-partners, focusing on the internationalization of the ECARX Automotive Service (EAS) as well as building up its localized service ability, empowering the upcoming Lynk & Co and other brands under the Geely Holding Group for the European markets. Another key mission of the EU HQ is to engage the EU market and find new business opportunities.
The newly appointed Managing Director of ECARX EU is Peter Rogbrant who has a background spanning over 20 years in the automotive, technology and gaming industry. "A lot of excellence has been achieved so far by ECARX in its four years' development. Today ECARX has a leading position in the China market with a strong and unique ecosystem build-up, leading HMI, connectivity and infotainment area. The establishment of ECARX EU is the natural next step to continue to grow, explore new business opportunities and engage the best talents in industry," says Peter Rogbrant.
Ziyun Shen, ECARX founder and CEO, says, "ECARX EU HQ and product development center is the second move of our globalization strategy after successfully providing services for PROTON in Southeast Asia. For the EU market, we are going to deliver world-class performance of our platform and technologies. And it will be a breakthrough for a Chinese technology corporation going into the global automotive market. "
About ECARX
ECARX is a stand-alone technology and innovation company with a strategic investment from global automotive giant Geely Holding Group. With its core products including vehicle chip-sets, intelligent cockpits, intelligent driving, HD map, big data and IoV cloud, ECARX is continuously building an open intelligent connected platform that leads the IoV industry. At present, GKUI, the intelligent eco-system designed for Geely by ECARX has surpassed 2.3 million online 4G uses. With 1 million users increasing yearly, GKUI has become the system with fastest user growth in the industry. After four years' development, ECARX is now the bellwether among Geely invested technology companies.
About ECARX Automotive Service (EAS)
Based on the deep understanding of intelligent connected eco-technology, ECARX integrates mobile internet eco-system, building up new scenarios of intelligent cockpit experiences through ECARX Automotive Services (EAS). With in-vehicle Infotainment system, intelligent voice interaction, navigation system and app store, EAS is able to deliver a comprehensive automotive intelligent cockpit experiences, providing all-round and customized services for OEM.