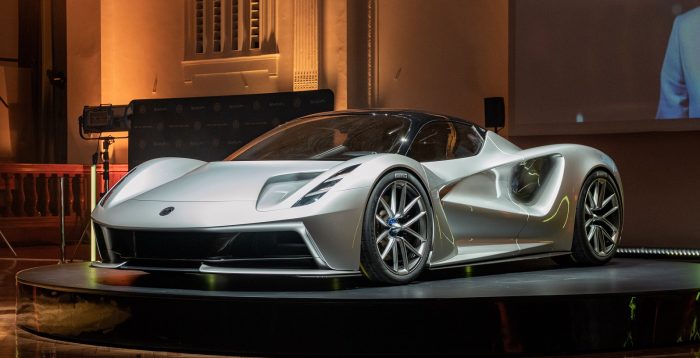 2019 July 16 London. The world's first pure electric British hypercar, Evija was unveiled by Lotus in London.
Evija is the first new product launched by Lotus after joining Zhejiang Geely Holding Group. It represents Lotus's innovative capabilities, engineering heritage, and new design language.
Evija design, development, manufacturing are all done in the UK, fully demonstrating the prowess of UK's century-old automotive industry heritage. Over the next few years, Lotus will help continue developing British automotive engineering technology, talent, and supply chain.
British Business Secretary, Greg Clark, British Commerce Secretary Andrew Stephenson, Minister Ma Hui of the Chinese Embassy in the UK, President of Geely Holding Group and President and CEO of Geely Auto Group An Conghui, Geely Holding Group Executive Vice President and CFO Li Donghui, and Geely Auto Group Vice President and CTO, Feng Qingfeng attended the ceremony and witnessed the historic moment of Sino-British economic and trade development.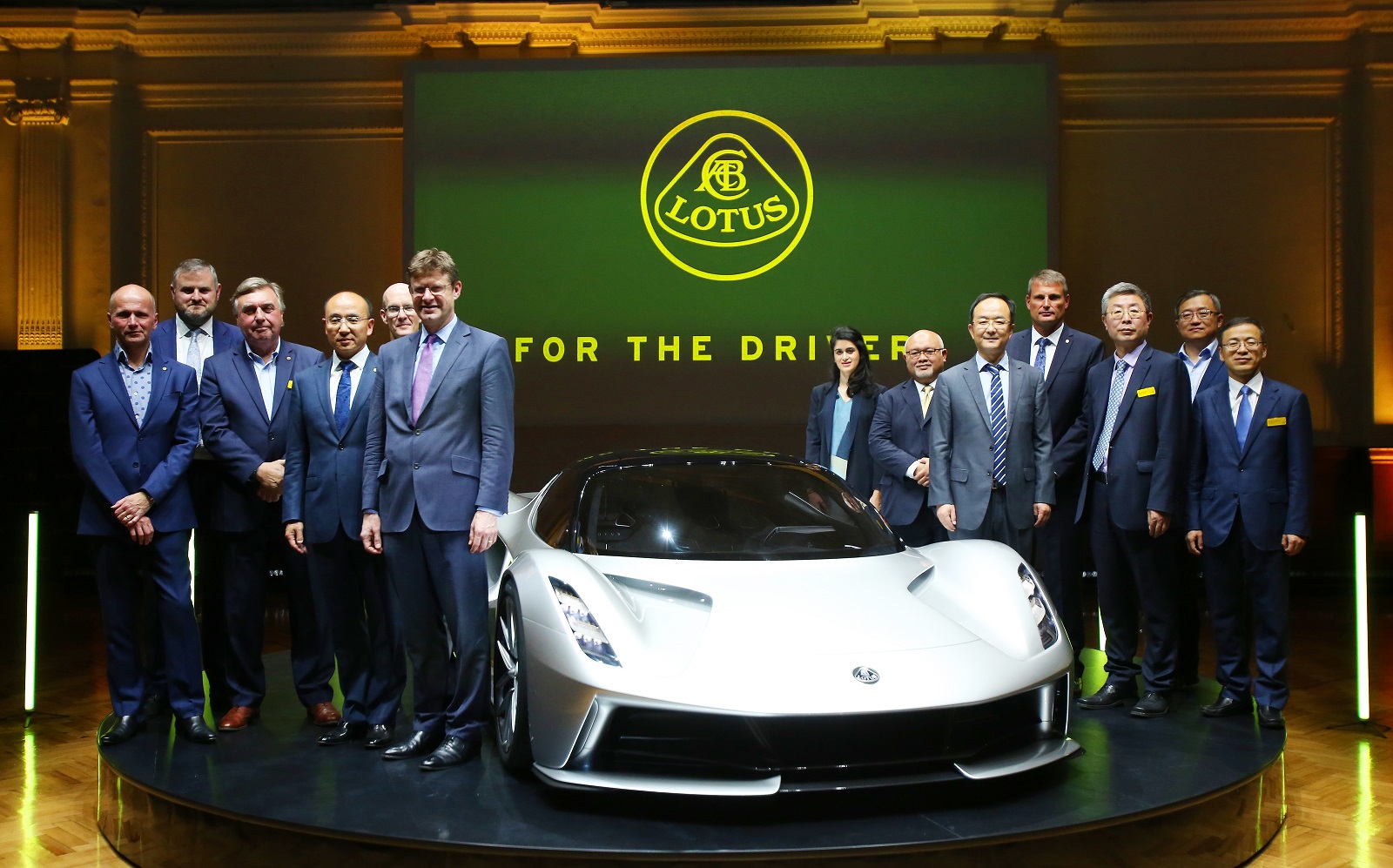 Minister Ma Hui of the Chinese Embassy in the UK said:
The UK is a global leader in the automotive industry, nurturing a number of renowned brands including Lotus. China has become the world's largest vehicle market. Cooperation between the two parties is the best testimony for innovation and sustainable development, openness and mutual benefit. I believe the globalization of the UK and China's increased openness will create more possibilities in the future
Zhejiang Geely Holding Group President, Geely Auto Group President and CEO An Conghui said
Currently the global automotive industry is undergoing unprecedented change. Electric, intelligent, and connectivity technologies are rising quickly. The UK is still recognized as a leader in design, R&D, and production of world-class luxury sports cars. Evija's design, development, and manufacturing were all carried out in the UK. Its birth will push Lotus's brand experience to the extreme and act as a guide to an era of change.
Evija redefines the future of Lotus
Evija accelerates to 100km in under 3 seconds and has a top speed of 320km/hr. It will be the most powerful production model in the history of automobiles. Depending on the configuration, Evija starts at 1.7 million UK pounds and is expected to start deliveries in 2020 with a global limit of just 130 units.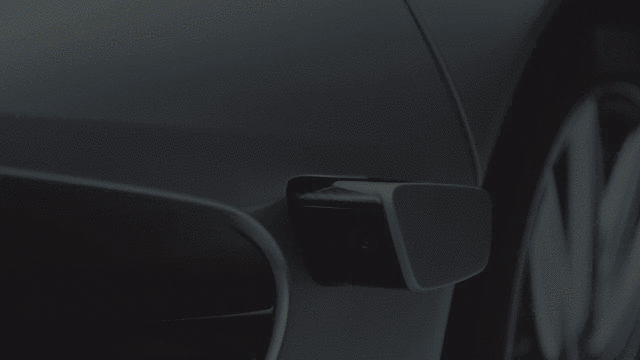 The first product Lotus developed in conjunction with UK's Williams Advanced Engineering, Evija has the world's most powerful electric powertrain system with a maximum range of 400 km. It will also have the world's fastest charging battery, capable of being fully charged in 18 minutes.
Another bright spot is the sustainability of its power output. In track mode, Evija can run at full power for at least 7 minutes without any performance degradation.
An epoch-setting product, Evija is the first Lotus model to offer drivers a full range of digital connectivity services. The system provides over-the-air updates and allows users to connect to their vehicle in real time over the phone.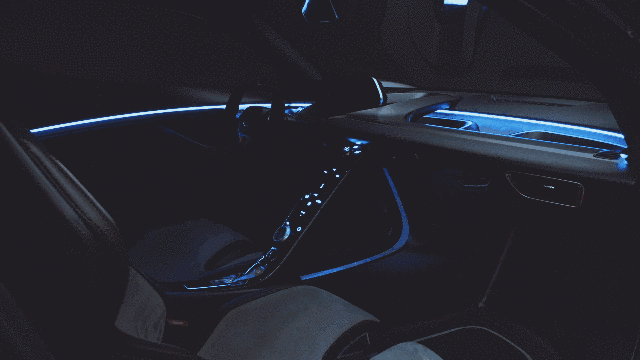 Evija is the first of its kind for Lotus in terms of new product development, new technologies, and products for different market segment. It represents a new image of Lotus with the support of Geely Holding Group.
Enhancing R&D, Manufacturing, and Supply Chains
Geely Holding Group Comprehensive Empowerment
Geely Holding Group has continuously deepened its global layout and has extensively integrated the automotive industries of the UK, Sweden, Germany, Malaysia, and other countries. Geely has formed an innovative development network comprised of five R&D centers and five design studios around the world employing more than 20,000 research and design personnel.
For the past decade, Geely Holding Group has helped Volvo Cars, London Electric Vehicle Company, and PROTON successfully transform. The concepts and lessons learned from these experiences will equally be applied to Lotus.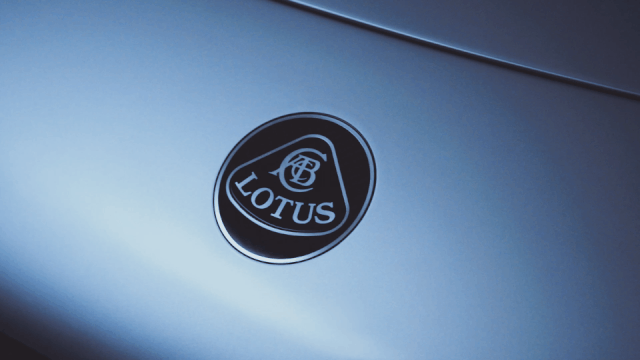 Since acquiring the Lotus brand in 2017, Geely has continued to innovate for Lotus, using the Group's strong global resource integration capabilities to enhance existing R&D, manufacturing, and supply chains as well as expand product lines and build up brand competitiveness. Some examples we can see today include the expansion of Lotus R&D and design teams, the creation of a German R&D centre in Frankfurt, the technical upgrades made to the Hethel plant in the UK, and improvement of their global supply chain.
Lotus has also accelerated their global reach especially in the Chinese market. The brand has improved their Chinese marketing system and is expected to open distribution centres in five key cities this year and more next year. They have returned to the Shanghai Auto Show with their newly updated Evora GT410 Sport for the Chinese market. They have launched their Chinese driving school plan allowing for more Chinese consumers to experience Lotus's "For the Drivers" brand concept.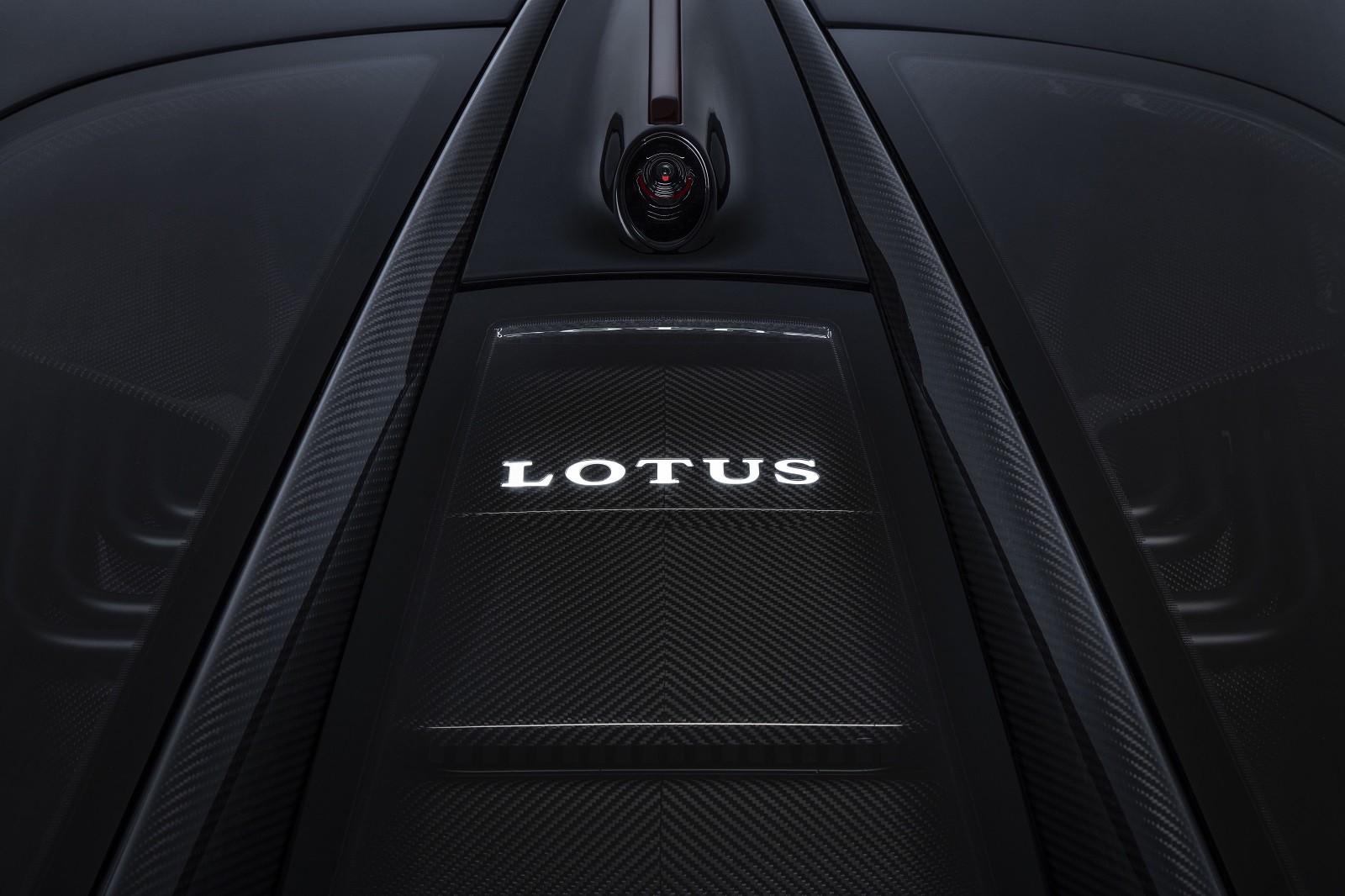 Through superior technological R&D, engineering, and manufacturing capabilities, Lotus will provide users with new products and experiences that exceed their expectations. Geely Holding Group will help revitalize Lotus and realize its full potential as the world's top luxury sports car brand.
For photos please visit Lotus media center at https://media.lotuscars.com/en/